Oqton, a leading software provider in intelligent automation for production, and energy technology firm Baker Hughes have entered into a commercial agreement to develop a comprehensive software suite for production-scale additive manufacturing. The collaboration aims to accelerate innovation in the energy sector by combining Oqton's Manufacturing OS with Baker Hughes' proprietary applications.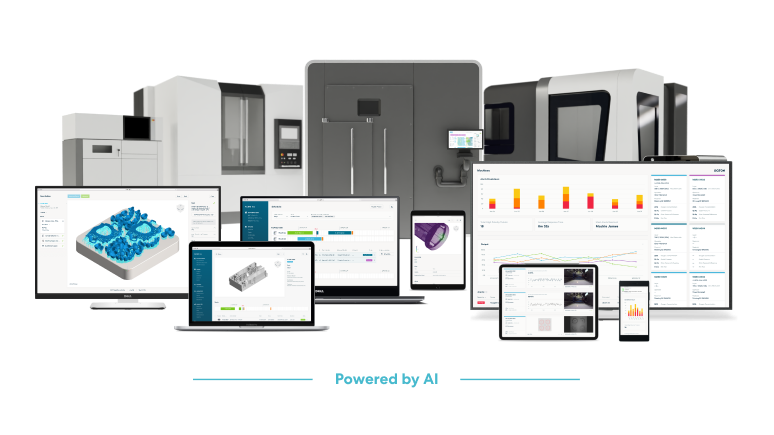 Baker Hughes will integrate Oqton's Manufacturing OS into its workflow, including its own proprietary additive manufacturing solutions. The combined expertise of both companies will create an enhanced additive manufacturing platform for the energy industry, laying the foundation for developing additional applications and plug-ins for other regulated industries with demanding end-use applications.
"We believe that manufacturing is going through its most significant phase of disruption since the first industrial revolution," said Dr. Ben Schrauwen, SVP and general manager at Oqton.
"Our mission is to accelerate making autonomous manufacturing accessible to companies of all sizes, enabling the continuous flexibility and adaptability of manufacturing processes. Through this collaboration, we see the potential to make a significant leap forward in enhancing our Manufacturing OS by leveraging the expertise of Baker Hughes' engineering team to accelerate the manufacturing workflow and facilitate regulatory compliance."
The integrated software platform will be offered under the Oqton brand and provide full factory-floor workflow integration, automation, control, and optimization from part design to final inspection. The partnership will enable manufacturers to track every action with a digital thread, ensuring complete traceability and visibility from order to delivery.
This groundbreaking industrial digital ecosystem is expected to transform how products are brought to market in highly regulated industries such as energy, aerospace, and healthcare.
Come and let us know your thoughts on our Facebook, Twitter, and LinkedIn pages, and don't forget to sign up for our weekly additive manufacturing newsletter to get all the latest stories delivered right to your inbox.