Sygnis SA, a Polish manufacturing company, has recently announced an agreement with Adam Mickiewicz University in Poznań for the use of a new Fused Deposition Modelling (FDM) 3D printing technique. The university has developed a method called Liquid for Fused Deposition Modelling (LFDM), which allows for the direct introduction of various chemicals and substances during the printing process.
The LFDM technique opens up a world of possibilities by enabling the direct printing of chemicals, dyes, radioactive substances, pesticides, antibiotics, nanoparticles, and more from a polymer material with a standard FDM printer. Previously, many of these substances could not be applied due to physical or chemical transformations during processing. This new technique eliminates the need for costly and energy-consuming processing equipment, making it accessible to users without specialized devices.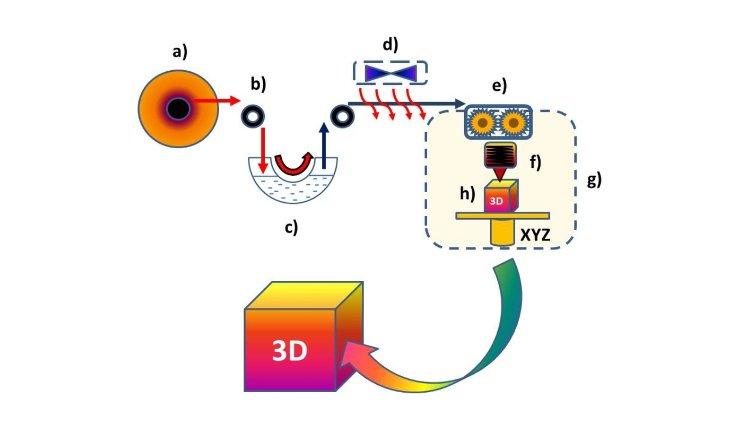 Under the agreement, Sygnis has been granted a license to use the LFDM technique for manufacturing, marketing, and distribution of products resulting from its implementation. The license is valid until June 27, 2033, in Poland, and Sygnis will pay royalties based on the revenue generated from the sale of products utilizing this invention.
"It was a unique and simple concept of how to directly combine chemistry with 3D printing," said Professor Robert E. Przekop from Adam Mickiewicz University in Poznań.
"The method was developed in our team three years ago. After preparing the patent application, we have published our solution and encourage you to use the LFDM method and its further creative development."
By obtaining this license, Sygnis aims to increase its revenue from sales of 3D printing accessories and peripherals. The company also believes that successful cooperation with the university in commercializing this invention will foster further collaborations with scientific institutions, driving future development.
Come and let us know your thoughts on our Facebook, Twitter, and LinkedIn pages, and don't forget to sign up for our weekly additive manufacturing newsletter to get all the latest stories delivered right to your inbox.