Fed up of losing your DSLR lens caps? Then fret no more, as there is a 3D printable solution to assist with your woes.
In September 2021, Pedro, a photographer and maker from the DSLR DIY CNC YouTube channelv introduced 3D printed lens caps to solve the common problem of losing them. Now, he has upgraded his design to make it even harder to lose these essential camera accessories. The new version, called The Best Lens Caps 2.0, features a magnetic clip that securely holds the cap in place while shooting.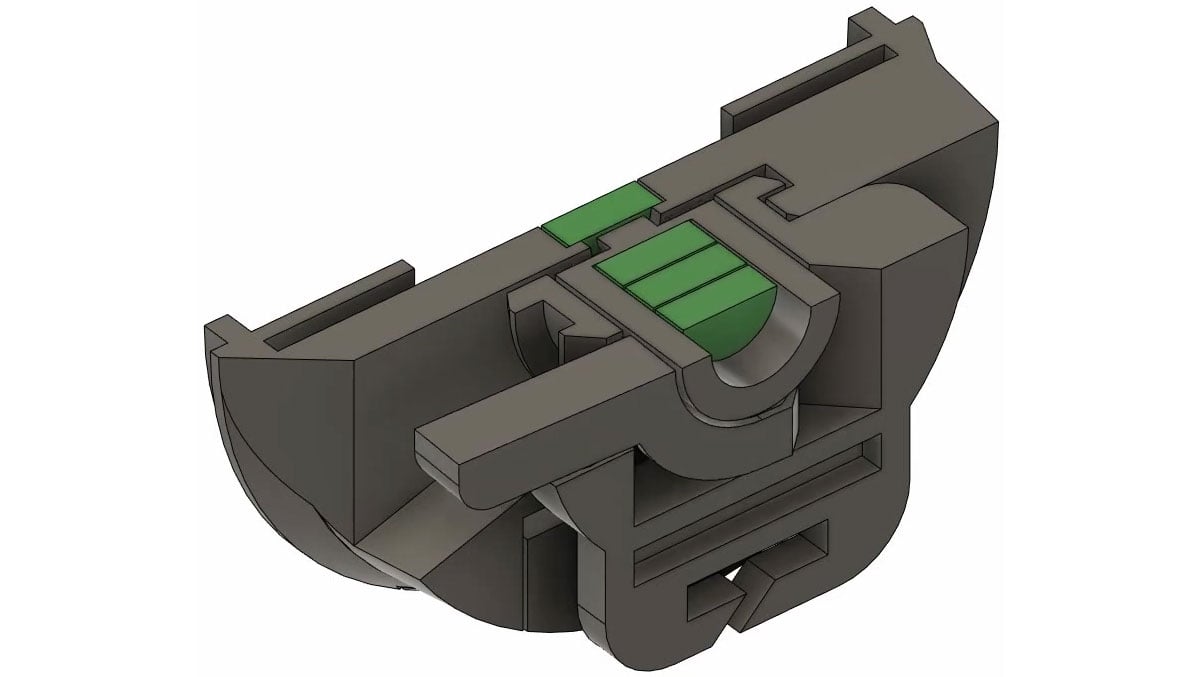 To achieve this, the designer added three magnets to the cap's holder and one to the lens cap itself, ensuring a tight connection. Additionally, a small pin on the holder locks the two parts together, providing extra security. When you want to put the cap back on your camera, simply push a lever to separate them.
Not only are these lens caps practical, but they also come with a convenient holder that can be attached to your camera strap or backpack straps using buckle loops. This way, you'll always have your lens cap within easy reach and significantly reduce the risk of losing it. However, photographers are known for their knack for misplacing things, so time will tell if these caps truly solve the problem.
Pedro goes the extra mile by including a Fusion 360 tutorial alongside his design. This tutorial teaches users how to modify the lens caps, such as adding logos for branding purposes or printing caps specifically tailored to different lenses. He also demonstrates how to print the caps in multiple colors, allowing the text to stand out against the cap's main body, regardless of whether you have a multi-filament printer.
If you'd like to get your hands on the files, you can head over to this webpage for more information.
Come and let us know your thoughts on our Facebook, Twitter, and LinkedIn pages, and don't forget to sign up for our weekly additive manufacturing newsletter to get all the latest stories delivered right to your inbox.