Urban Reef, a design firm in Rotterdam, Netherlands, is revolutionizing urban cities with its 3D printed 'reefs' that bring nature back to concrete landscapes. These reefs are designed using an algorithm and 3D printed with porous materials like mycelium, river dredge, sea shells, and clay. The materials allow moisture to pass through, creating a conducive environment for organisms to thrive. Additionally, the reefs help manage rainwater by disconnecting drainage pipes and allowing water to stay within the local ecosystem.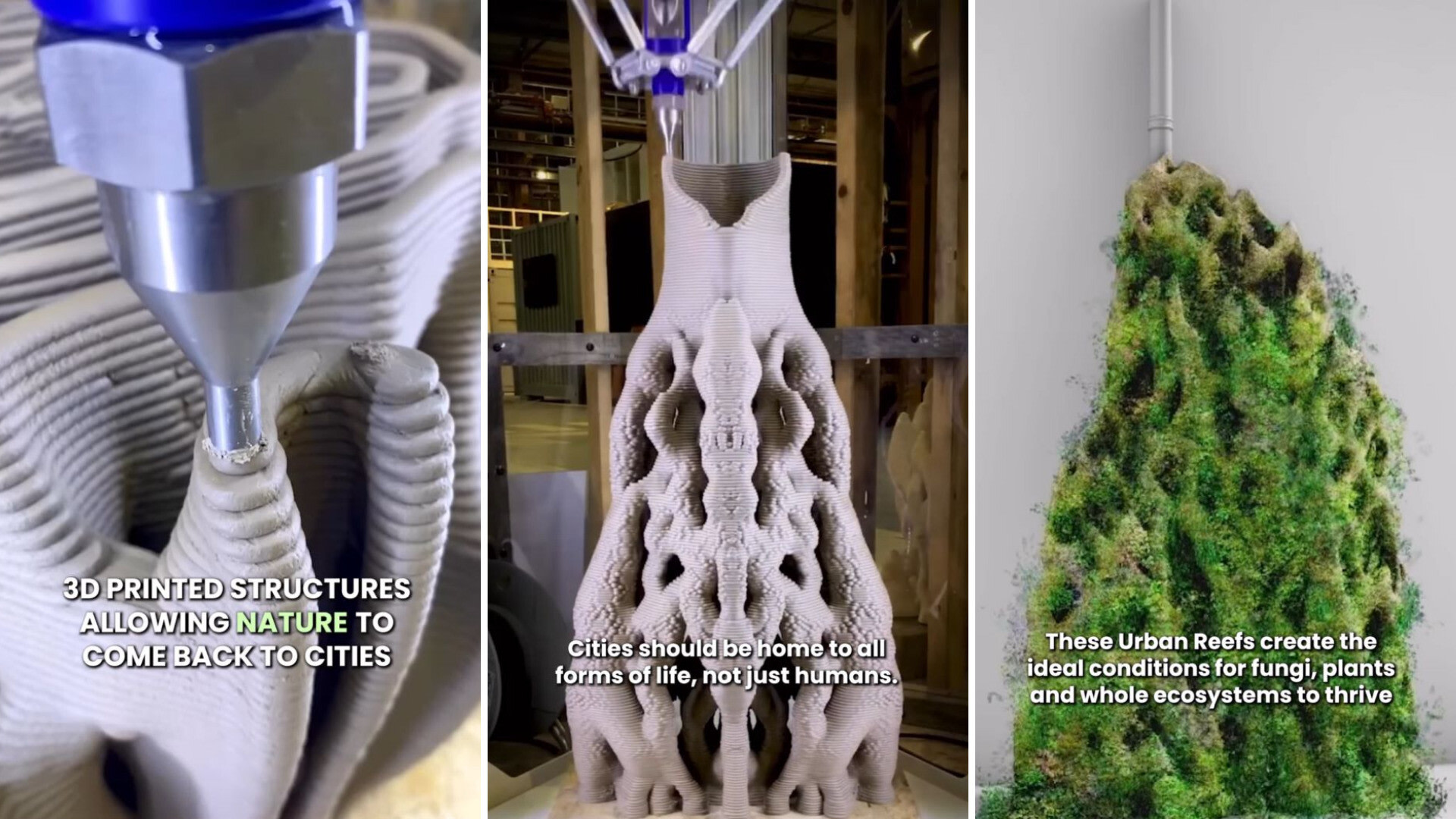 While not meant to replace trees, the reefs are strategically placed in areas where trees cannot be planted, such as thin rooftops and cemented spaces. Founded by Pierre Oskam and Max Latour, Urban Reef aims to create natural conditions in cities using design tools based on natural processes. The 3D printed reefs seamlessly integrate into urban environments without requiring human intervention.
Beyond their aesthetic appeal, these reefs have the potential to contribute significantly to cooling the planet. Plants absorb carbon pollution, reducing harmful toxins and creating a cooling effect. They also release water vapor, similar to sweating in humans, which cools the atmosphere. By adding reefs to areas lacking greenery, the problem of heat islands can be addressed.
Furthermore, Urban Reef's use of organic materials in the 3D printing process enhances its sustainability. Unlike conventional plastic-based 3D printing, these structures utilize eco-friendly materials.
Although still in the research and prototype phase, Urban Reef is confident that their project will have practical applications in the future. The company envisions cities as habitats for organisms, not exclusively humans, deviating from the notion of humans transcending nature. By bringing nature back into cities through mesmerizing 3D printed reefs, Urban Reef is paving the way for a greener and more biodiverse urban landscape.
Come and let us know your thoughts on our Facebook, Twitter, and LinkedIn pages, and don't forget to sign up for our weekly additive manufacturing newsletter to get all the latest stories delivered right to your inbox.