Researchers at the Herston Biofabrication Institute in Australia are exploring the use of 3D printed prosthetic eyes in a small-scale trial. The aim is to determine whether these printed eyes can match the appearance and feel of the handcrafted versions made by skilled ocularists.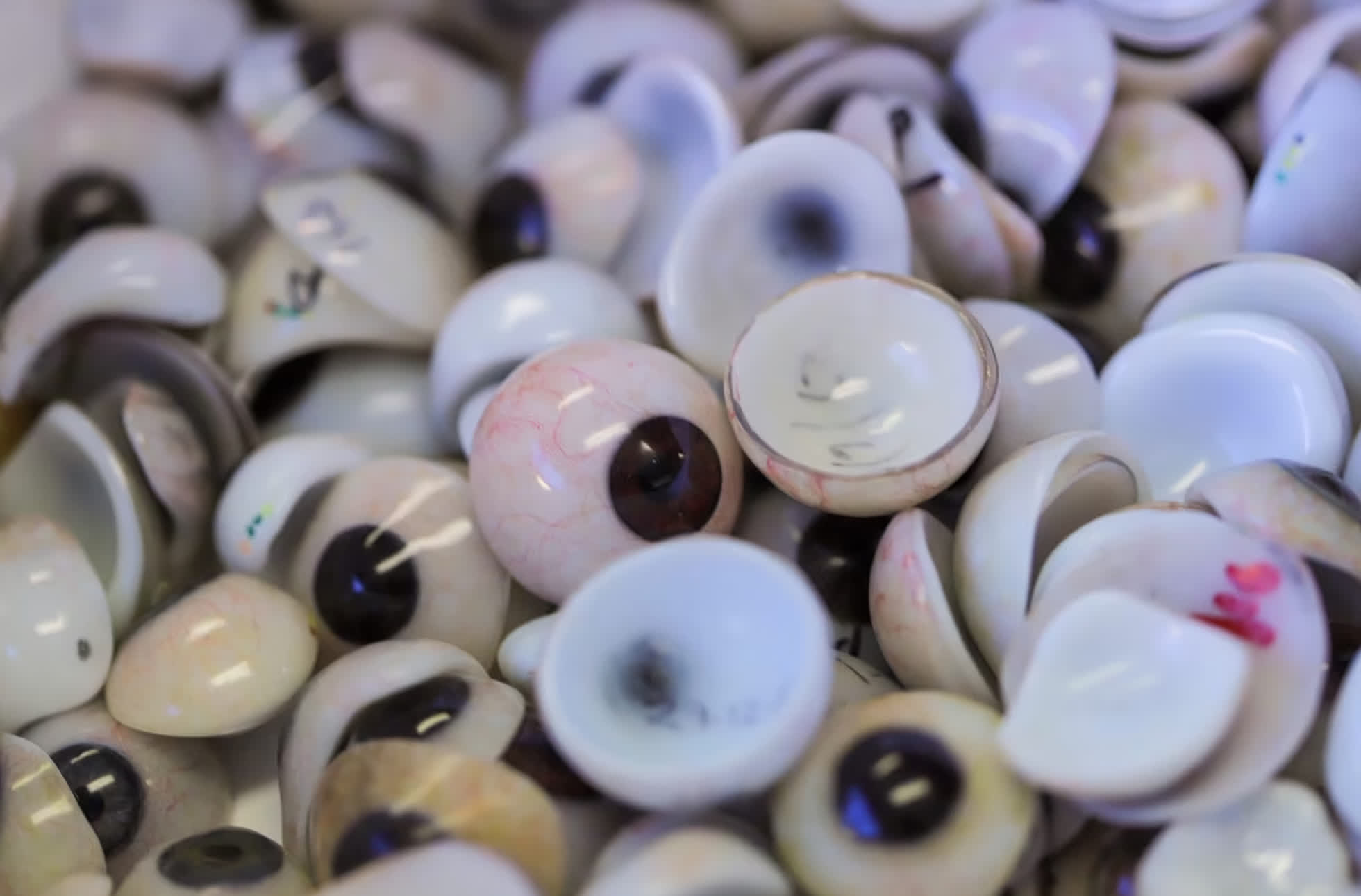 Traditionally, prosthetic eyes have been painstakingly crafted by hand, relying on the expertise of ocularists. This manual process can take more than 24 hours to shape and paint each eye. However, with the advancement of 3D scanning technology and high-resolution photos, scientists can now create replicas of a patient's existing eye and 3D print them in a fraction of the time.
While the machine-created eyes still require fine-tuning by skilled ocularists to ensure a perfect fit and finish, there are several advantages to this new technology. 3D printed eyes offer faster production and can be easily reproduced in case of loss or damage. Additionally, they are more affordable compared to their handcrafted counterparts.
Prosthetic eyes play a crucial role in restoring confidence for individuals who have lost an eye due to traumatic injuries, cancer, or congenital conditions. Craig Faull, who lost an eye to cancer, highlights the social and emotional challenges associated with the loss. He reserves his handmade prosthetic eye for special occasions to prevent potential damage during everyday use.
The ongoing trial involves 10 patients, and if successful, a larger clinical trial may follow. However, experts like Dr. James Novak and Nicholas Puls believe that a hybrid approach combining the strengths of 3D printing technology and human expertise is the optimal solution. This approach acknowledges that the human touch and artistry of ocularists are irreplaceable in creating the most realistic and comfortable prosthetic eyes.
The use of 3D printing technology in prosthetic eyes shows promise for faster production, affordability, and increased accessibility. While it may not replace the role of ocularists, this innovative approach could revolutionize the field, providing better options and restoring confidence for patients in need.
Come and let us know your thoughts on our Facebook, Twitter, and LinkedIn pages, and don't forget to sign up for our weekly additive manufacturing newsletter to get all the latest stories delivered right to your inbox.