Utah-based company 3DBunkers.com has announced the full-scale production of the world's first 3D printed underground bunkers. These innovative shelters utilize 3D concrete printing technology, to print underground structures to be used in the event of global calamity.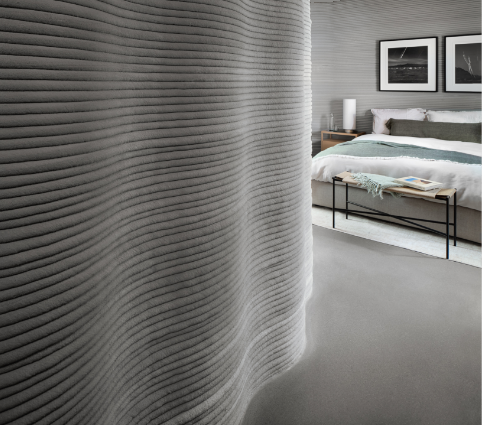 While similar to the construction of 3D printed homes, creating 3D bunkers presents a unique challenge as they must be built deep underground in a fourteen-foot excavated hole. However, recent advancements in 3D concrete architecture have made it possible to construct these bunkers with dome-vaulted ceilings, ensuring structural superiority.
Totally Secret Construction
One significant advantage of the printed concrete bunkers is their "complete undetectability". Unlike traditional bunkers, they are printed on-site within the excavated hole, which is then covered by a large tent, which conceals construction from anyone (as long as they're not peering over the garden fence).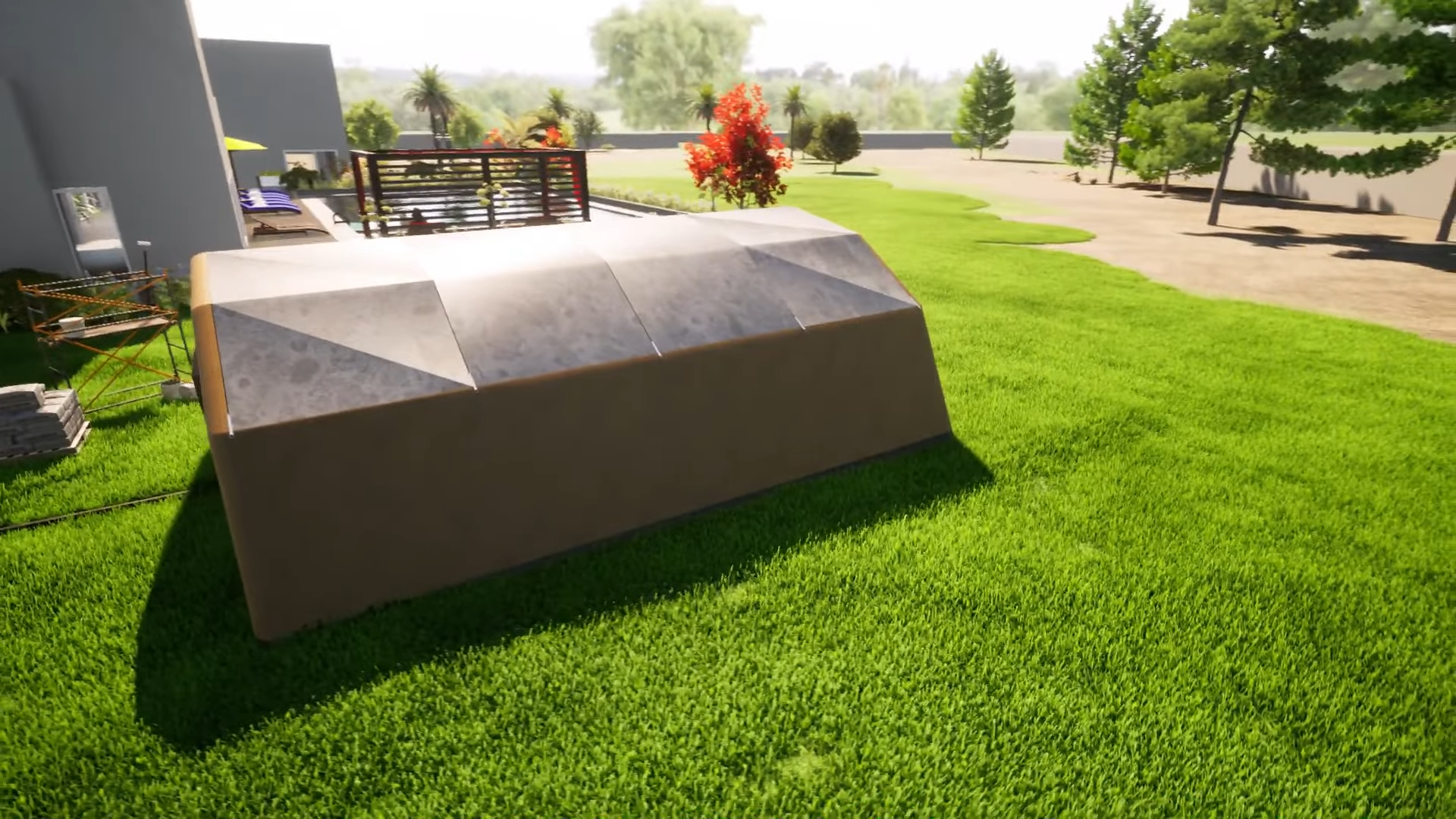 This setup "ensures privacy" and also creates a controlled environment for the polymer concrete to fully cure. The bunker walls are sixteen inches thick and consist of two separate concrete polymer reinforced walls connected to each other. These innovations make the printed bunkers a game-changer, offering superior features at a fraction of the cost of other bunker systems, which are typically fabricated from metalwork (according to the video below).
Thanks to the efficiency of 3D printing, the bunkers can be constructed on-site in approximately 36 hours, compared to the four to six months required for metal bunkers. Additionally, the cost of 3D printed bunkers is significantly lower than traditional metal fabrication, making them more accessible.
Aesthetic
The 3D printing technology also enables intricate and customizable design patterns at no extra cost, allowing for unique and aesthetically pleasing shelters, which is nice.
Furthermore, multiple rooms and tunnels can be created within a few hours, enhancing personal space and security.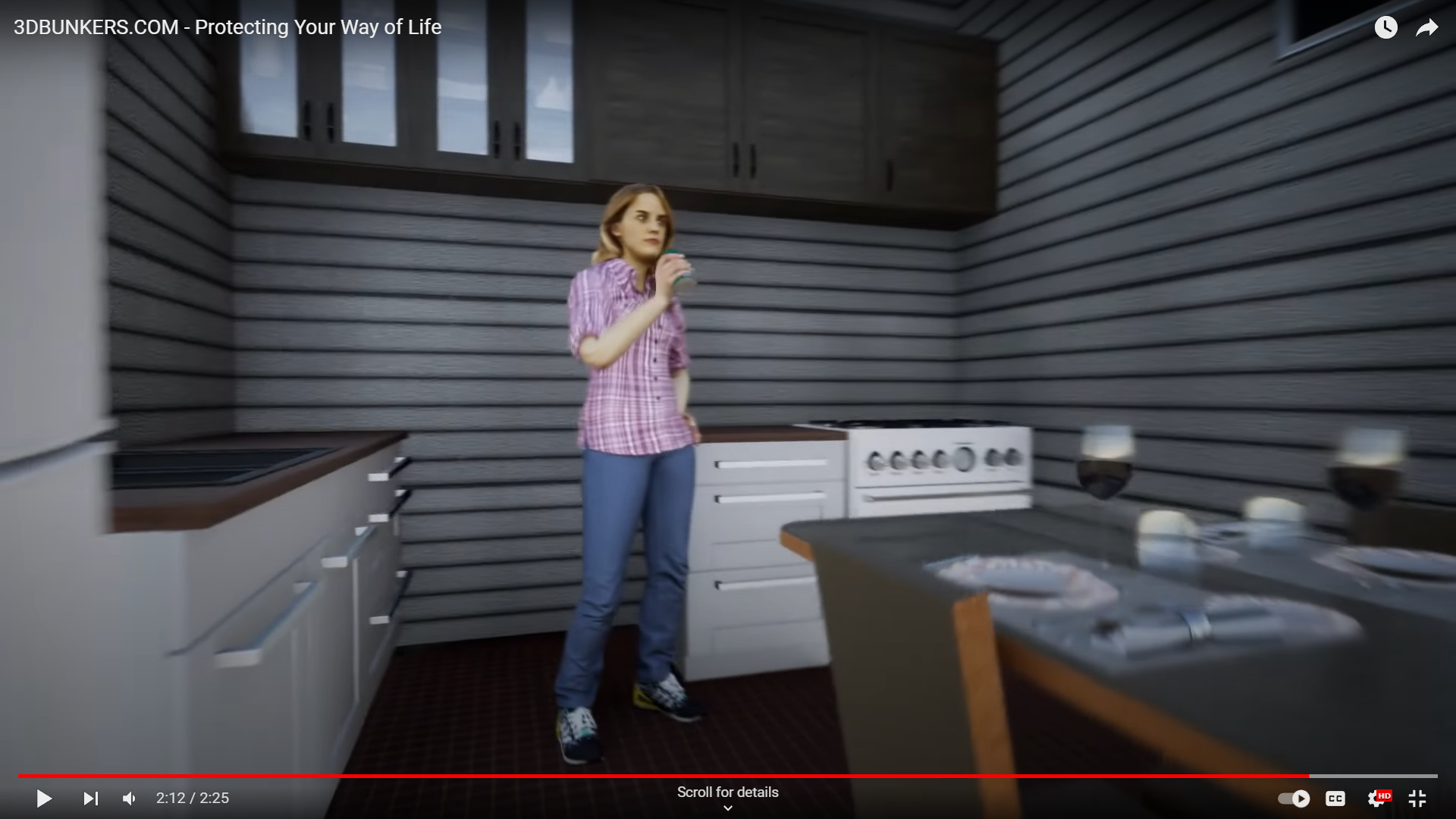 This groundbreaking 3D technology provides families and individuals with an affordable and beautiful solution to protect themselves from various threats, such as solar flares, nuclear war, viral outbreaks, irradiated CHUDS, libs, and even the deep state itself.
Starting in August 2023, 3D bunkers will offer territorial franchises, which will include the 3D printer itself. For more information about how additive manufacturing could save your loved-ones from the Carrington Event, head on over to the extremely fascinating company website right here.
Come and let us know your thoughts on our Facebook, Twitter, and LinkedIn pages, and don't forget to sign up for our weekly additive manufacturing newsletter to get all the latest stories delivered right to your inbox.