Josef Prusa is one of the most famous 3D printer designers in the world, if not the most famous. Prusa Research has recently entered the world of resin 3D printing with their first SLA 3D printer called the SL1. As always – it's open source and you can use 3rd party materials.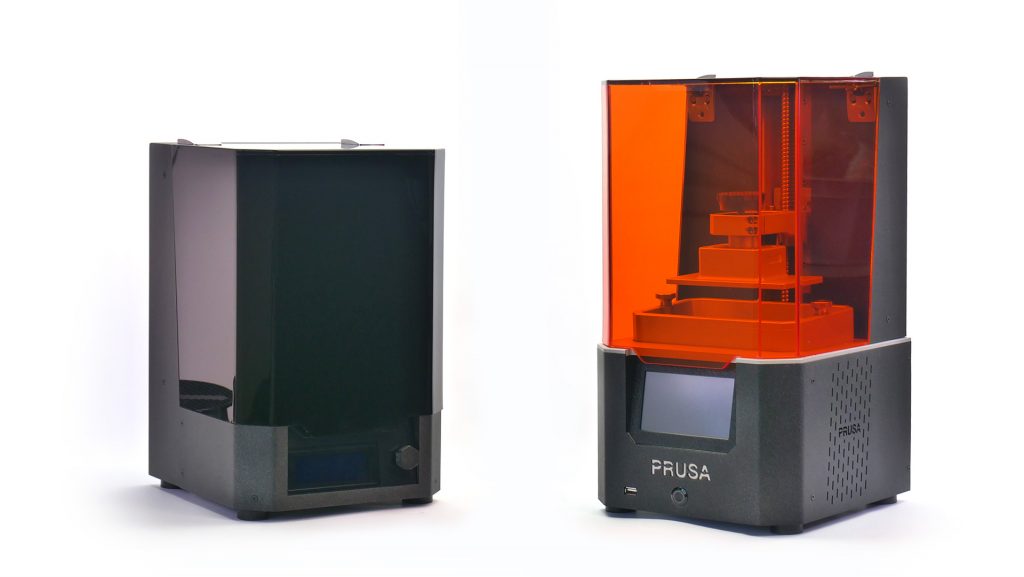 The company is enthusiastic about the SL1's smart frame design. "Its core is a rigid dural frame with a separate body, which greatly improves stability and reliability. To put it simply, it's not another wobbly plastic thing. This thing is HEAVY!" they state in a press release.
The SL1 will be on sale for $1599, quite cheap for an SLA machine from a top brand.
SL1
The Trinamic drivers and rigid dural frame allows the SL1 to achieve a layer height of 0.01 mm. However, the company recommends that most users should stay within the range of 0.025 – 0.1 mm per layer. They've also promised to enable variable layer height in the machines.
The resin tank presents another innovation that the company is touting heavily. They've made it as a removable tank with a flexible transparent FEP film on the bottom. Aside from making cleaning easier, it also offers a sleek easy removal process. Underneath this is the LCD display (cooled to improve its lifetime) and the UV light.
The resin tank has a motorized tilt function "which means that after curing a single layer, the print is not lifted vertically from the bottom of the tank. Instead, the tank tilts – This is huge, it drastically improves the surface finish of the models and reduces the stress on the model which is less likely to detach from the base. We can do this thanks to our extremely rigid aluminum build of the printer, on something flimsy, it would just be flexing the whole printer frame."
The new mode of tilting the model out from the base of the print platform potentially allows users to remove it with less stress on the eventual part.
Featured image and video courtesy of Prusa.