Berlin-based 3D printer manufacturer Quantica has announced the release of their latest machine aimed at users in the R&D domain. Their latest printer is a desktop multi-materials jetting system designed with research and development in mind. It will be showcased at Formnext this week.
Read on to learn more about it.
NovoJet C-7
At last year's Formnext, Quantica announced its T1 Pro, an R&D system that showcased the company's multi-material jetting capabilities. This year Quantica is back at the Frankfurt-based expo, this time introducing a new Desktop system– the NovoJet C-7.
You can see the NovoJet C-7 in the image below.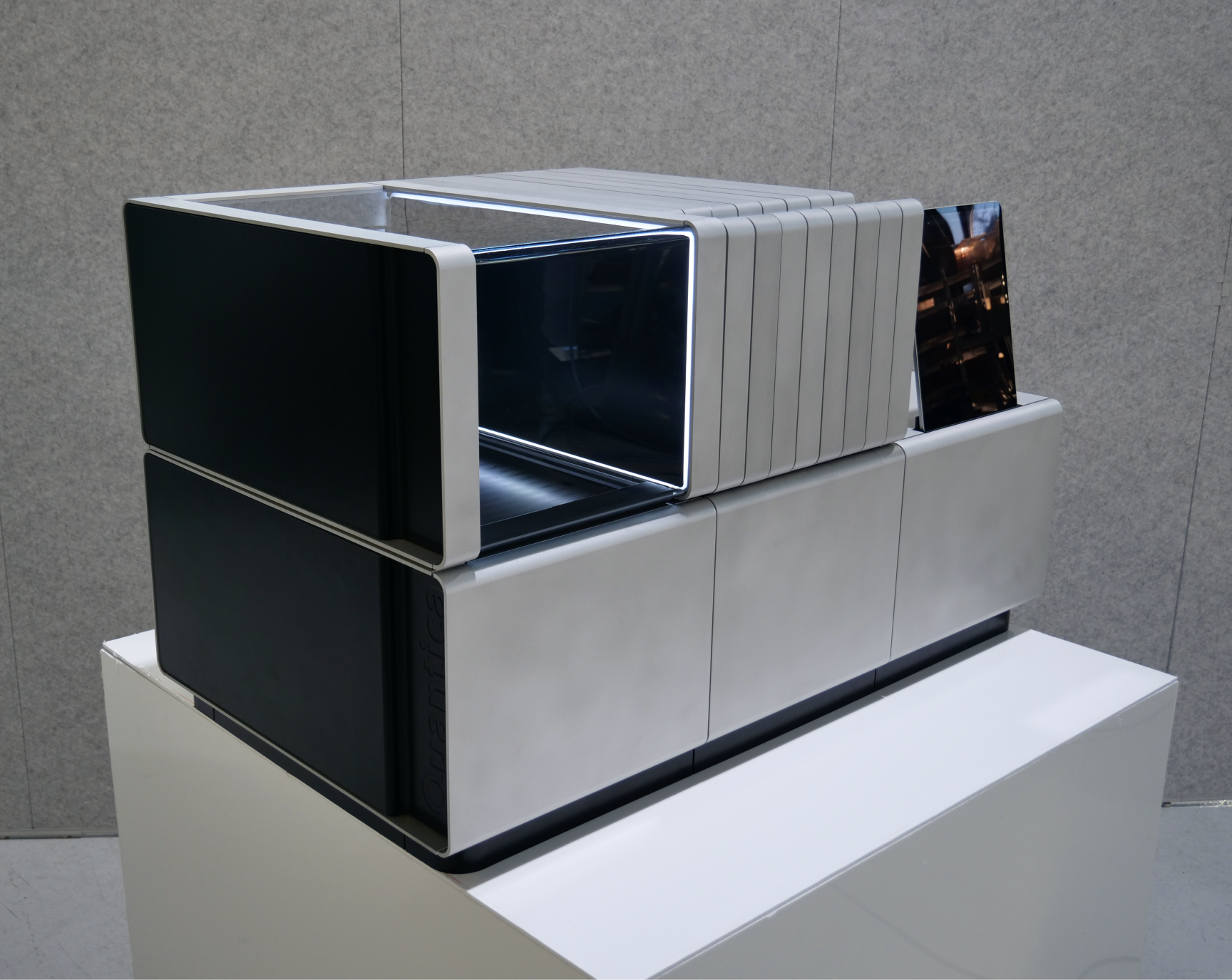 The NovoJet C-7 is an open printing platform, ideal for 2D and 3D application development using Quantica's ultra-high viscosity jetting technology. It is aimed at those wishing to develop new additive manufacturing materials and workflows and to produce in low volume the developed application.
The ability to develop high-viscosity materials is a very exciting proposition for those working in material development, as developing such jettable polymers in the past has been fairly time consuming, thanks to the large amount of manual work involved.
Developing such functional and high-viscosity materials is broadly a process of two halves – the first half is the material formulation itself, and the second half is the fluid dynamic side (the material must be jettable and behave as desired after deposition).
Now thanks to the NovoJet system with its digital workflow, researchers can iterate quickly on the material formulation and see if their material can be deposited via the printhead thanks to the full selection of jetting and printing parameters available to the user.
Versatile Jetting
One of the biggest issues with traditional jetting methods is that the requirements for jetting severely limits the choice of materials.
The consequence of this limitation is that often, less desirable materials are used in the jetting process, leading to suboptimal part performance.
The NovoJet system overcomes this limitation by use of a unique jetting method that enables the deposition of more viscous materials, materials with high particle loading, and even larger droplets. In fact, the NovoJet system allows precise control over droplet size, so a wide range of droplet sizes is possible, depending on the needs of the researcher.
These benefits are especially important in the development of functional engineering polymers, where polymers of a high molecular weight, or a high fraction of solid matter are used. Usage of high molecular weight polymers and high load particulates can severely affect the viscosity of the fluid being jetted, meaning that printing with such materials is virtually impossible for traditional inkjet systems.
The NovoJet system further eases the viscosity issue by heating the fluid and altering the viscosity to its jettable range.
Mixing at the Voxel Level
Consequently, with the NovoJet printhead, it is now possible to print functional polymers that are comparable to those printed with SLA or DLP systems, except with an added advantage – the NovoJet system can print multi materials, whereas SLA / DLP systems cannot.
With NovoJet, the different inks are mixed at the voxel level, resulting in highly tailored functional materials, a more advanced color palette, and printed parts with a higher degree of visual realism.
This opens up new possibilities for delivering high value end-part products with properties such as high toughness, temperature resistance, conductivity, biocompatibility, and flexibility manufactured in a single process.
You can see their printhead in the image below.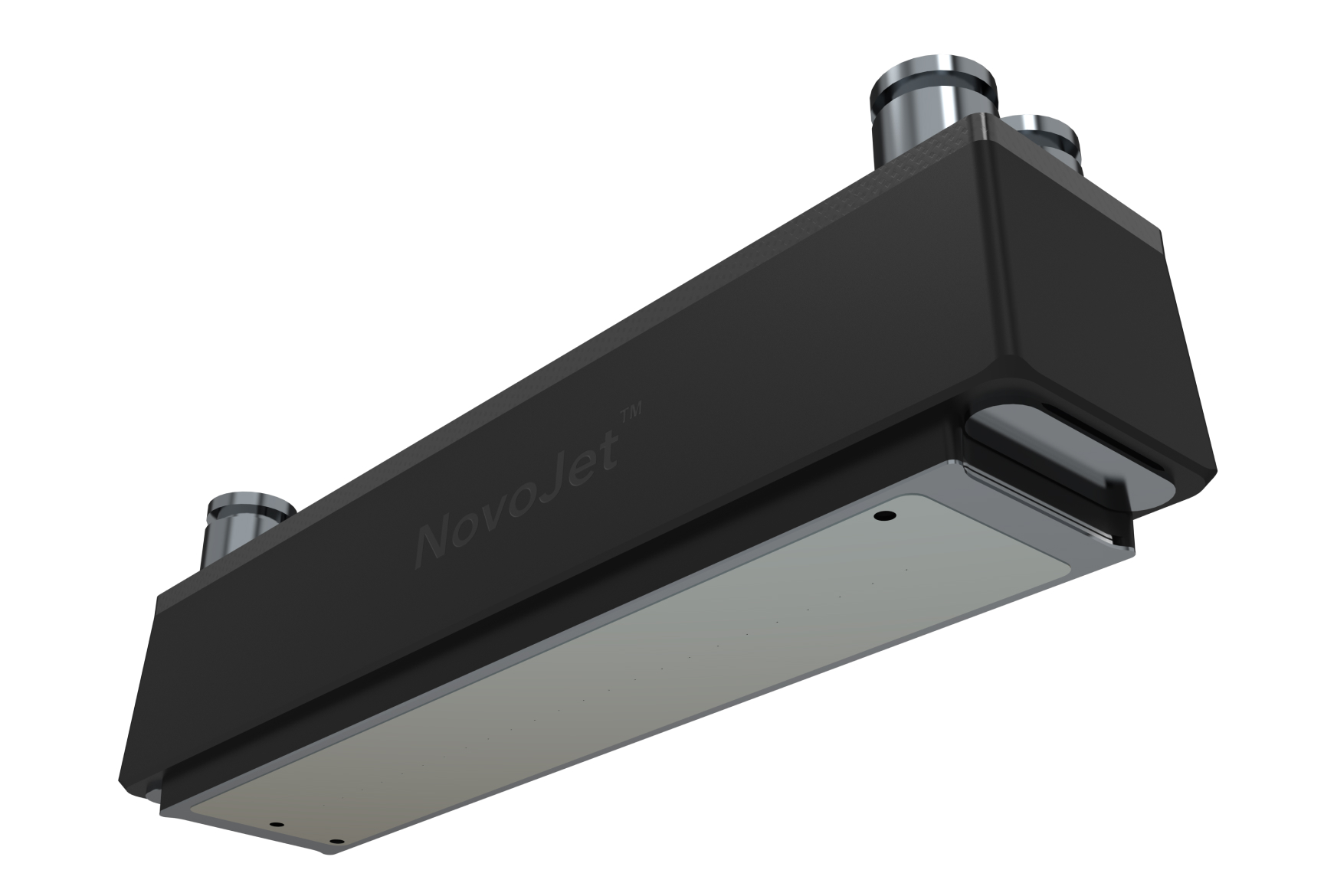 "This new system unlocks enormous possibilities for the material deposition industries," said Ramon Borrell, CTO of Quantica.
"[It gives] material developers the ability to move past the limitations of low performance fluids and start developing new formulations with better properties of interest."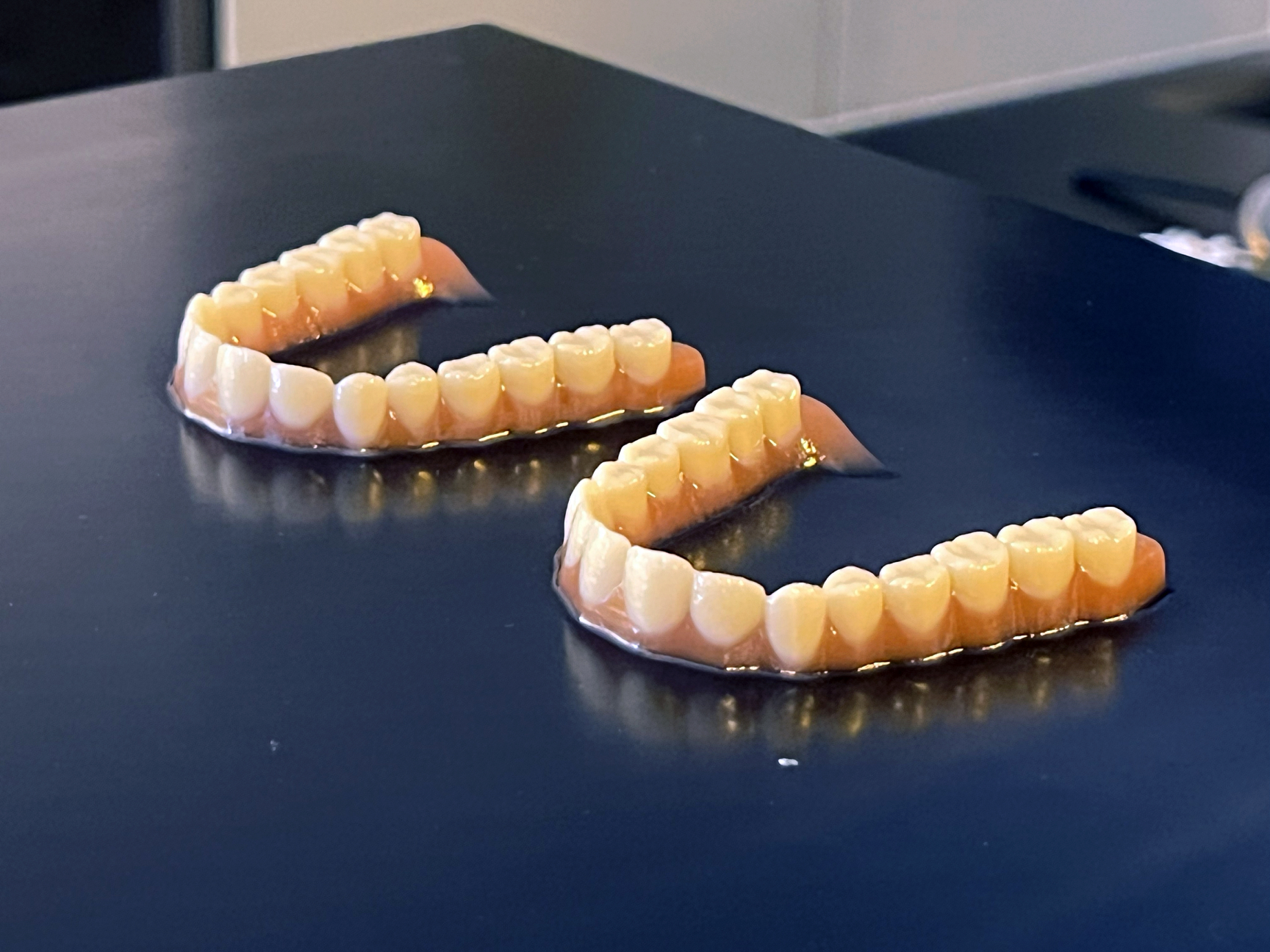 Beyond R&D, the printer can also be used for customized and low-volume production, enabling a truly seamless transition from lab to production.
Key features of the NovoJet C-7 include:
Material Experimentation: The system uses printheads capable of handling a wide range of fluids with viscosities exceeding 380mPa•s at jetting temperature, equating to approximately 4000mPa•s at ambient temperature. The system is also capable of printing liquids with high particle loading.
New Material Combinations: The system has the ability to control up to 7 material channels giving users access to new material combinations with better mechanical properties, color fidelity, and aesthetics.
System Customization: The system offers customizable integrations for research and development needs.
"In the end, we empower organizations to build products in new and exciting ways," said Borrell.
"Quantica is already exploring several applications in the dental, healthcare, consumer goods, and electronics industries. We are excited to support these and the many other industries in breaking down current inkjet barriers and limitations."
For more information about the NovoJet C-7,or to pre-order the system, head on over to this link.
Formnext 2022
You can see Quantica at this year's Formnext at Hall 11.1 D31.