Danish brand RAINS, known for its outdoor-focused apparel, recently showcased its Spring/Summer 2024 collection at Paris Fashion Week. While the runway displayed the brand's signature rainwear, the spotlight was on their collaboration with Zellerfeld for a new line of footwear.
Constructed from fully-recyclable TPU materials, the Puffer Sneaker is created by filling the shoes with air, giving them a unique and indented appearance reminiscent of puffer jackets. The upper part of the shoe features inflated bumps resembling those found on puffer jackets, while the medial side showcases elegant curved markings. The soles are designed with a lattice-like finish, providing enhanced grip through their grip-enhancing outsoles.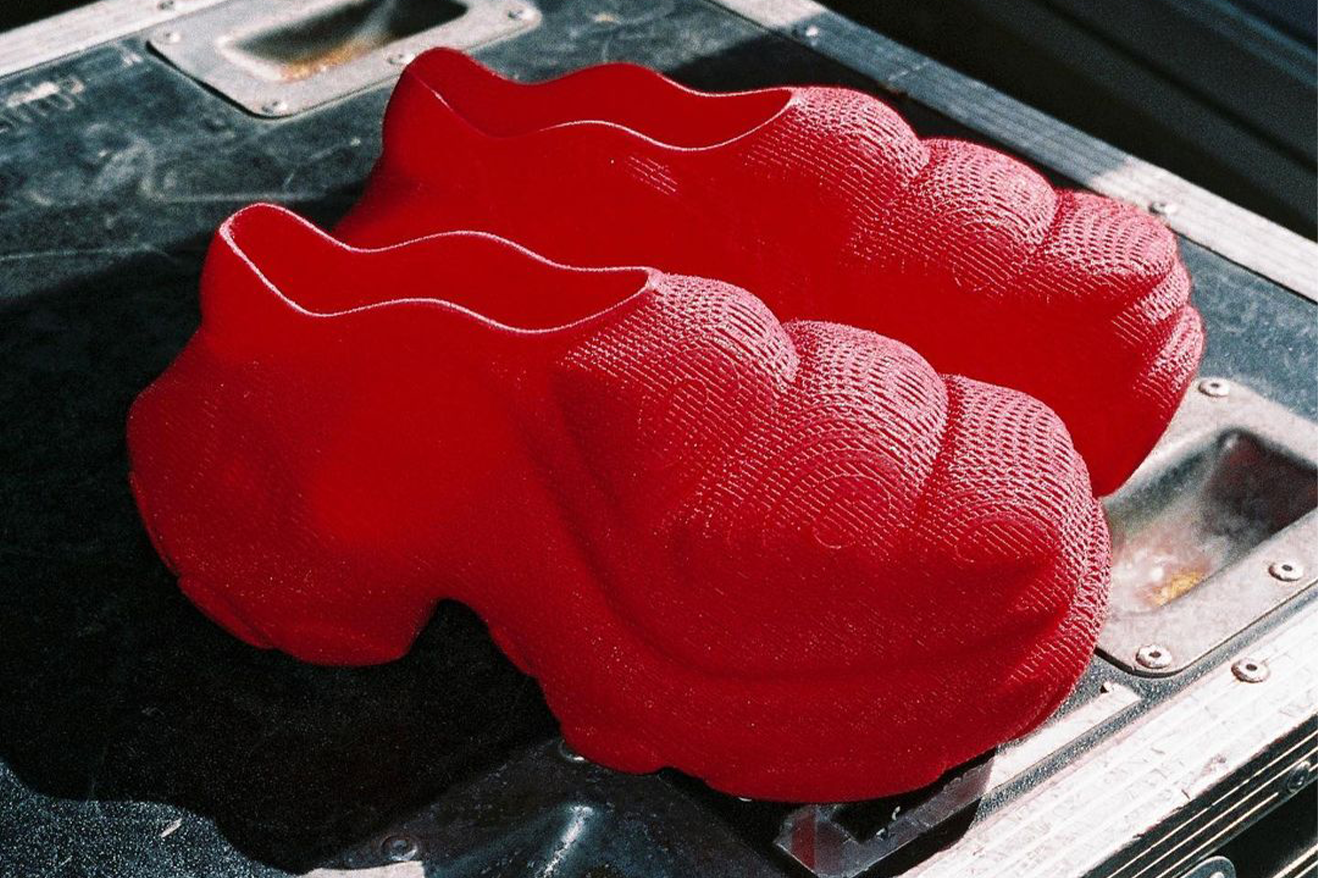 The RAINS and Zellerfeld Puffer Sneaker collaboration offers three color options: "Red," "Oat," and "Blue." These shoes can be ordered for $260 USD through Zellerfeld's website. The combination of RAINS' design ethos and Zellerfeld's 3D-printing expertise has resulted in a sculptural masterpiece for your feet, merging fashion-forward aesthetics with comfort and sustainability.
If you're interested in exploring the Puffer Sneaker with your own eyes (and feet), you can order them directly from the Zellerfeld website at this link.
Come and let us know your thoughts on our Facebook, Twitter, and LinkedIn pages, and don't forget to sign up for our weekly additive manufacturing newsletter to get all the latest stories delivered right to your inbox.