A team of researchers at the Georgia Tech Research Institute are using additive manufacturing techniques to create high-powered RF waveguides with unique structures that are difficult or impossible to make using traditional fabrication processes.
These waveguides direct electromagnetic energy in high-powered millimetre wave and microwave radars and antennas. The researchers are testing two alternative fabrication techniques: 3D printed structures fabricated from metal and 3D-printed polymer components that are metal-coated.
Each has its own advantages and disadvantages and must be chosen for specific applications, with the researchers evaluating their mechanical, thermal, electrical, and RF energy loss performance.
The design of waveguides using traditional methods has been well understood for decades, but the team hopes to contribute to the field by developing AM built versions.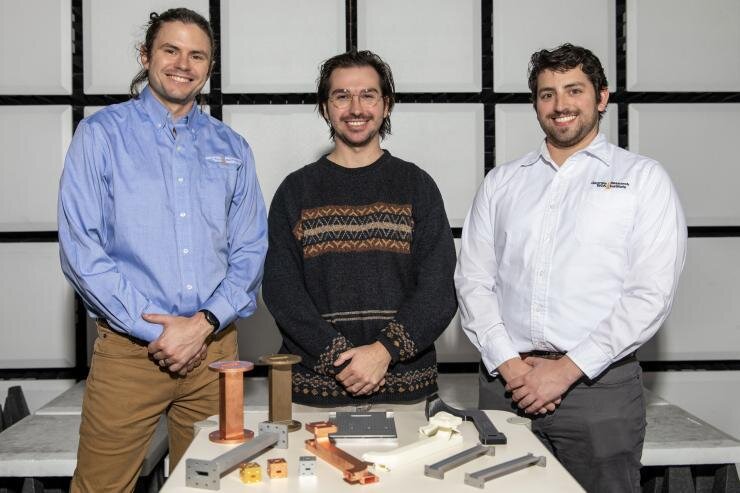 The researchers have found that while AM induces losses due to surface finish, those losses could be minimized by optimizing the geometry.
"Our effort is focusing on two parallel paths: looking at the mechanical constraints involved with fabrication and the RF limitations," said Austin Forgey, a research engineer at Georgia Tech.
"We are merging the new experimental data we're getting with RF simulations, and combining that with testing mechanical properties. That will give us a full design package that can be used by the designers who need it."
The team expects the flexibility offered by additive techniques to accelerate the iterative development of prototypes and to facilitate designs that might otherwise have been more challenging. They plan to publish their findings to share their knowledge and build a comprehensive design information base for RF applications of additive processes.
Come and let us know your thoughts on our Facebook, Twitter, and LinkedIn pages, and don't forget to sign up for our weekly additive manufacturing newsletter to get all the latest stories delivered right to your inbox.