Researchers at Carnegie Mellon University, led by Professor Rahul Panat, have made a lucky discovery in the field of additive manufacturing. While developing a Brain Computer Interface (BCI) device, the team stumbled upon a phenomenon where micropillars in the 3D printed array bent during the sintering process. This unexpected distortion led to a significant breakthrough in the understanding and control of 3D printing processes.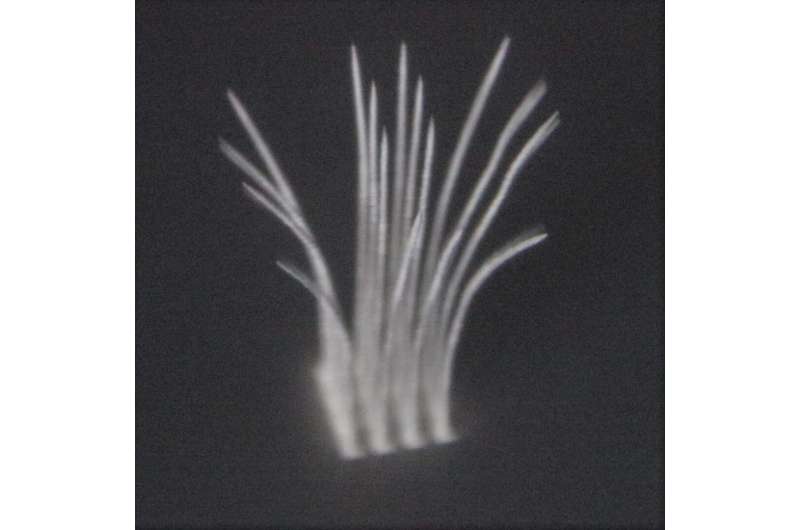 The team conducted in-depth investigations to determine the cause of the distortion and to find ways to control it. They discovered that mass transport was the key factor behind the permanent shape change. By formulating a unique continuum model, the researchers accurately predicted the distortion and identified the parameters that influence it.
The findings of this study, published in Nature Communications, not only provide a solution to a fundamental problem in additive manufacturing but also pave the way for the realization of "4D printing." This emerging discipline involves transforming 3D-printed objects into another shape using external stimuli such as heat or water.
"It's very exciting that we could solve a fundamental problem in additive manufacturing that was the primary barrier to achieve near-net-shape parts using AM," said Panat.
"Such parts do not require additional processing, which reduces costs and saves energy. The idea of sintering as a way to achieve 4D printing will open new research directions." Since current efforts to reduce distortion in 3D printing are largely limited to tedious trial-and- error approaches, solving this problem could be a key enabler for advancing additive manufacturing technology."
Moving forward, the team plans to explore further research areas, including observing mass transport during distortion using operando microscopy, temperature control for achieving 4D printing in different configurations, and developing models to predict shape changes for complex structures. This study marks a significant milestone in the field of 3D printing and opens up exciting possibilities for the future of additive manufacturing.
You can read the research paper, titled "Shape distortion in sintering results from nonhomogeneous temperature activating a long-range mass transport" over at this link.
Come and let us know your thoughts on our Facebook, Twitter, and LinkedIn pages, and don't forget to sign up for our weekly additive manufacturing newsletter to get all the latest stories delivered right to your inbox.