Sourcing human tissue samples for scientific research is becoming increasingly challenging due to limited supply and restricted availability. To address this issue, a team of scientists at Cardiff University in Wales decided to build their own low-cost, accessible bioprinter using Lego bricks, capable of creating human tissue samples.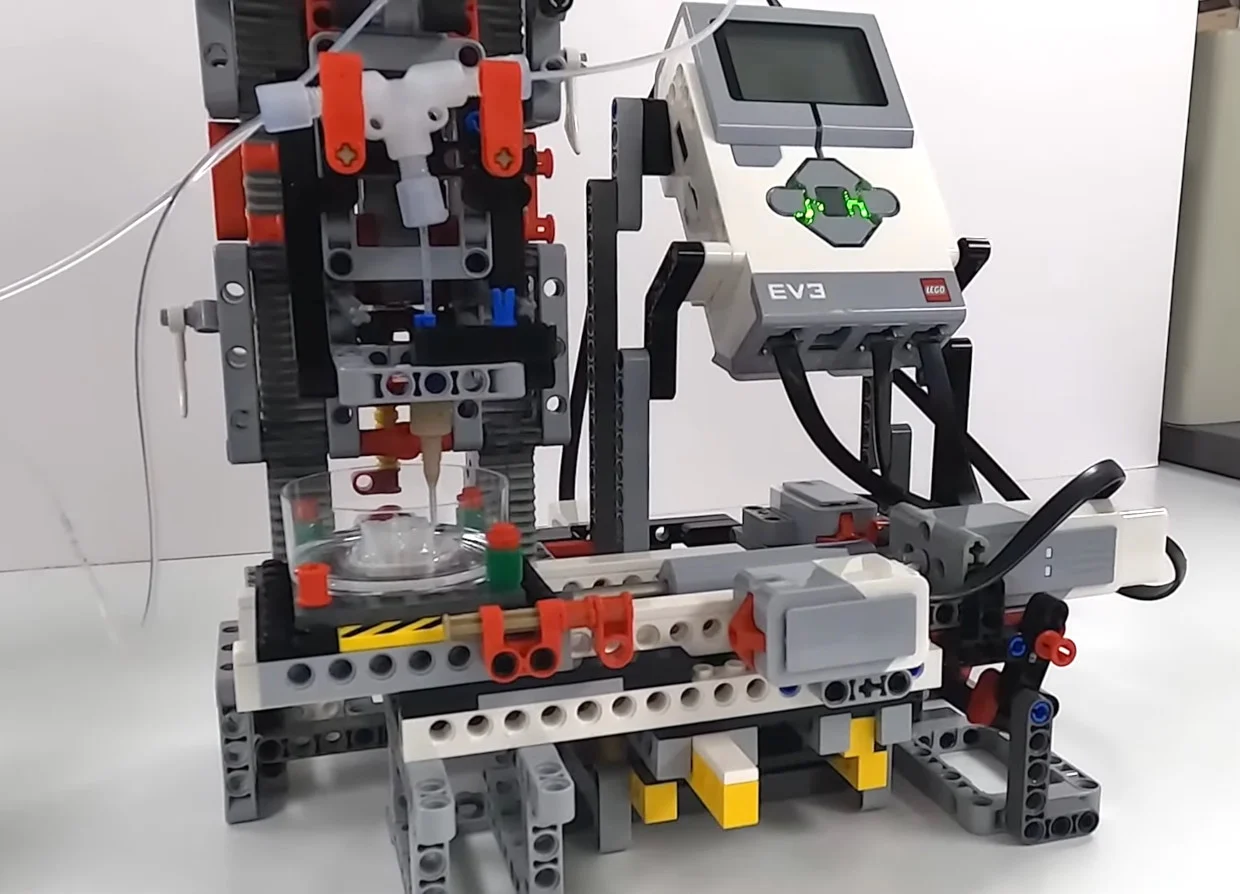 Unlike traditional two-dimensional cell cultures, bioprinters enable researchers to grow cells in three dimensions, better replicating the intricate architecture of human biology. However, the high cost of commercial bioprinters posed a significant barrier to many research teams. This motivated the scientists to explore the possibility of constructing an affordable 3D bioprinter using Lego. Their Lego-based solution cost a mere $620.
Lego was chosen for its affordability, versatility, and precision. With the help of Lego Mindstorms and a lab pump, the team successfully designed and built a bioprinter that achieves the required precision to produce delicate biological material. The bioprinter functions by ejecting a gel-like substance containing cells onto a dish, replicating the 3D structure of human tissue layer by layer.
The Lego bioprinter is currently being used to create layers of skin cells, aiming to develop a full-scale skin model. By modifying the nozzles, the bioprinter can print different types of cells, allowing for the study of healthy and diseased skin and the development of new treatments for various skin conditions.
The team has provided detailed instructions on how to reconstruct the Lego bioprinter, offering an open-source and affordable alternative to commercial equipment. By enabling groundbreaking research, this innovative approach contributes to a better understanding of biology and the advancement of human health.
Come and let us know your thoughts on our Facebook, Twitter, and LinkedIn pages, and don't forget to sign up for our weekly additive manufacturing newsletter to get all the latest stories delivered right to your inbox.