Researchers at Carnegie Mellon University have revealed a printed device that could one day help sufferers of various neurological problems such as epilepsy or loss of limb functions due to stroke.
The device has been dubbed the CMU Array, and it is an ultra-high-density microelectrode array (MEA). As you can probably guess from that description, it is composed of many nano-scale electrodes arranged into an array, which can be installed in a patient's brain allowing the brain to be connected to a brain-computer interface (BCI) system. The CMU can be tailored to the user's needs by altering the length and the positions of the electrodes (known as "shanks").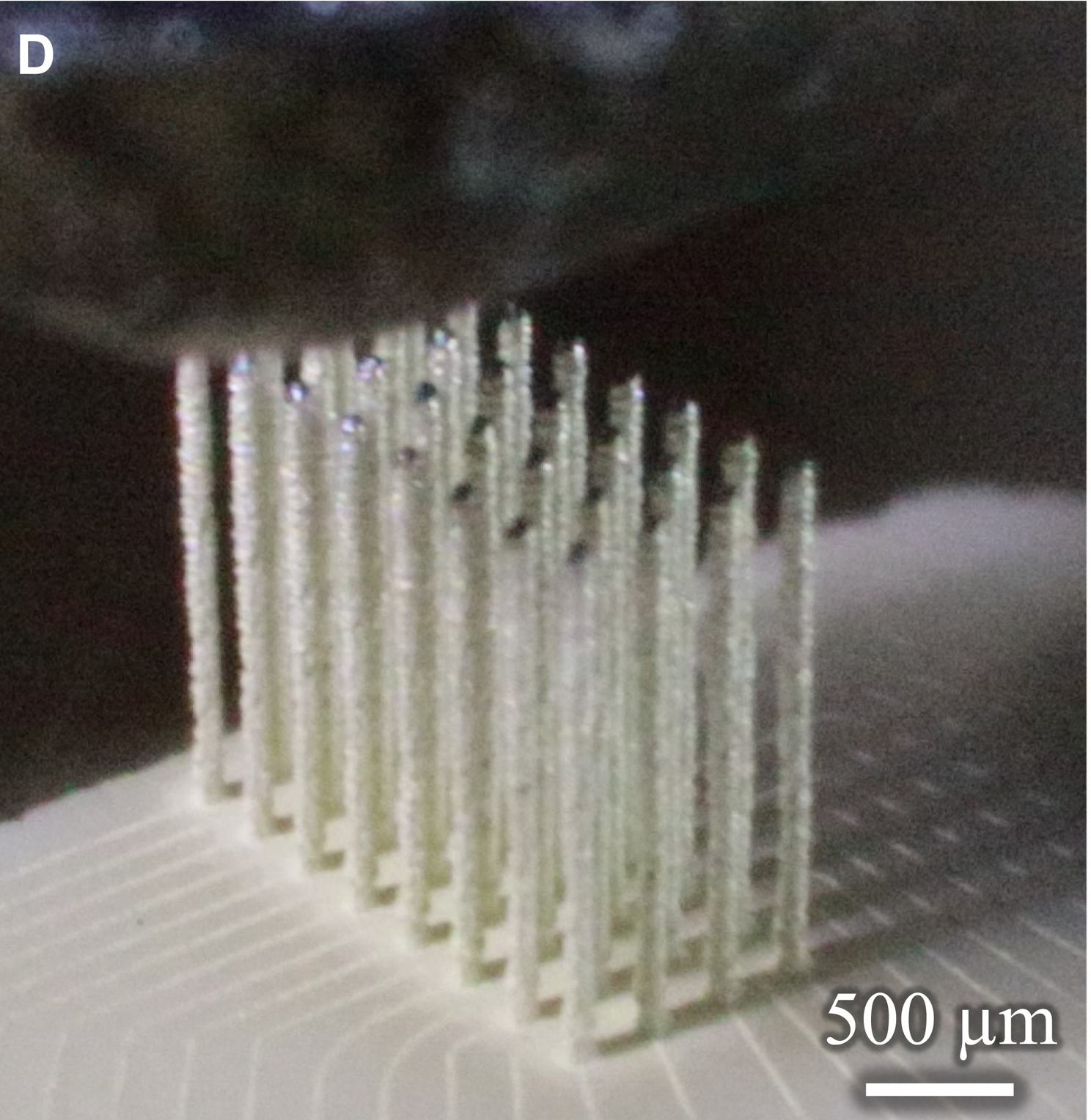 The research has been carried out by mechanical engineering and biological science researchers, and the findings have been published in the Science Advances journal.
The array was printed using an aerosol jet 3D printing process. This process works by first atomizing a metal ink utilizing ultrasonic waves, resulting in a microdroplet aerosol. The droplets containing the metal particles are then forced into a nozzle with an inert gas, and a secondary gas (called a "sheath gas") focuses the metal deposition onto the substrate at resolutions of approximately 10 microns.
Devices such as this work by connecting the brain's neurons to external electronics devices, allowing the monitoring (or stimulation) of brain activity.
An MEA's utility is a function of its sampling ability, which depends on both the electrode density and ability to optimally target the regions of interest.
Before the CMU Array, there were generally two types of BCI device, but due to manufacturing limitations, these devices were only capable of sampling brain activity on a 2D plane. This is non-optimal targeting.
With the new method, researchers are able to manufacture 3D arrays, which allows a higher level of customization, because brains are complicated 3D geometries and regions of interest tend not to be flat as a result.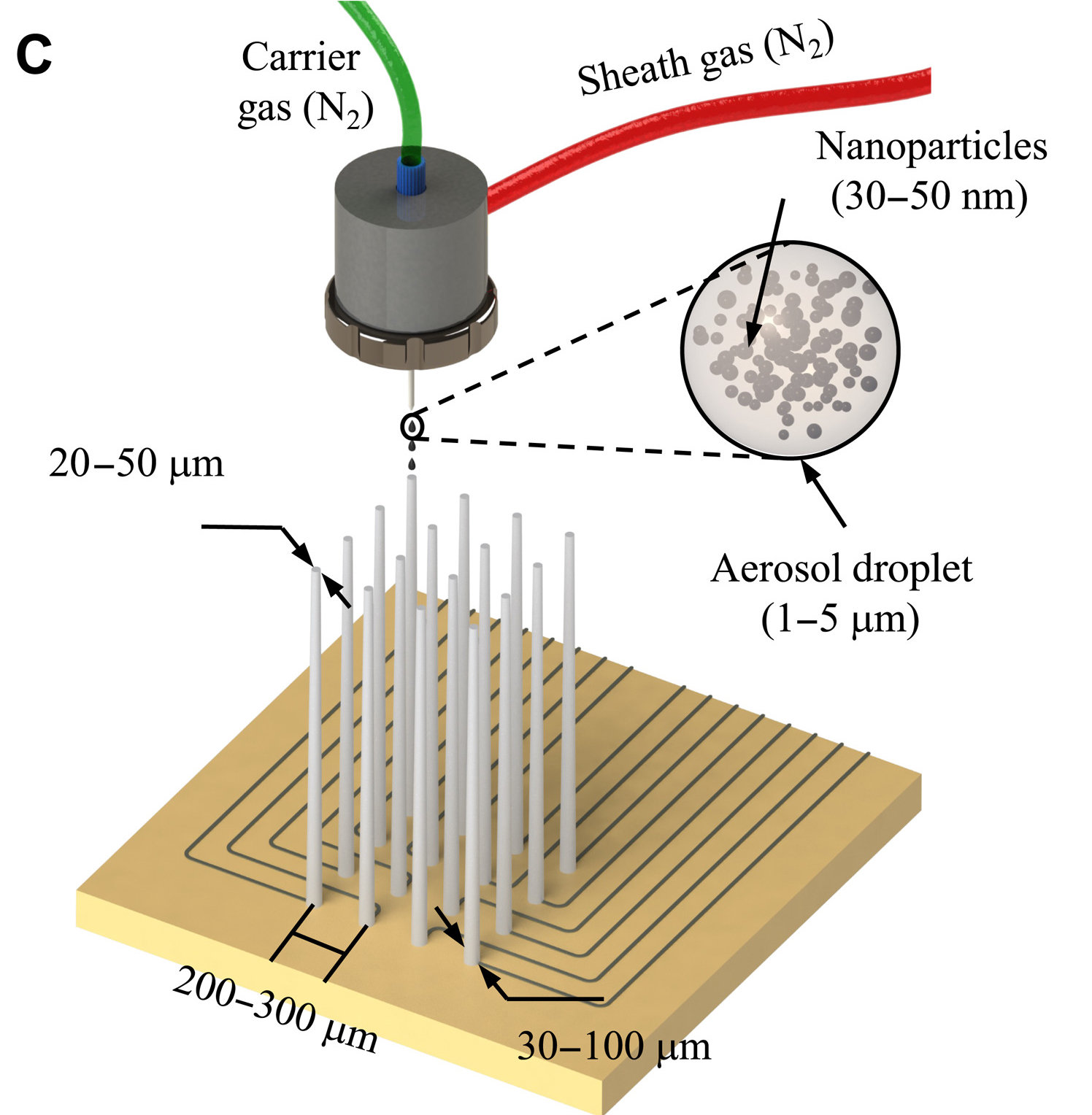 The only limitation on the sampling ability of the CMU Array is due to the electrode density, but this is a factor that is increasing, especially now that the devices are being printed at smaller scales and in three dimensions.
Regarding the high electrode density in question, the CMU Array has an electrode density of 2600 channels/cm2 of footprint. That's with an inter-shank distance of around 200 microns.
The CMU Array therefore has a higher sampling ability than 2D arrays, as it can be positioned precisely in the brain, and can gather information from exactly where it needs to.
Additional benefits of the CMU Array include installation with minimal gross tissue, excellent signal-to-noise ratio, and low impedance per channel.
A patent is pending on the technology, and the next step is to secure funding to begin commercialization of the technology.
The paper, titled as "A 3D nanoprinted, fully customizable high-density microelectrode array platform" can be found in the Science Advances journal, at this link.