While most may know Rolls-Royce for luxury automobiles, the company also produces aviation parts. Consequently, as part of their aerospace endeavors, the British automobile giant has announced that they will be producing parts for airplanes using the SLM 500 metal printer. The multiple-laser melting system joins the ranks of various other industrial metal printers Rolls-Royce uses.
The company has been investing heavily in additive manufacturing for a while, and it shows. Rolls-Royce's 3D printing projects have been popping up a lot lately, most prominently having broken records for largest additively manufactured component ever flown (the Trent XWB-97 engine). Although, for this 1.5 meter diameter titanium part, Rolls-Royce used the Arcam electron beam melting systems.
Rolls-Royce's 3D printing systems have provided parts for companies as big as airbus. The level of investment they put into additive manufacturing appears to be growing as time goes on. Now with SLM Solutions on-board, they don't appear to be halting anytime soon.
SLM Solutions & the 500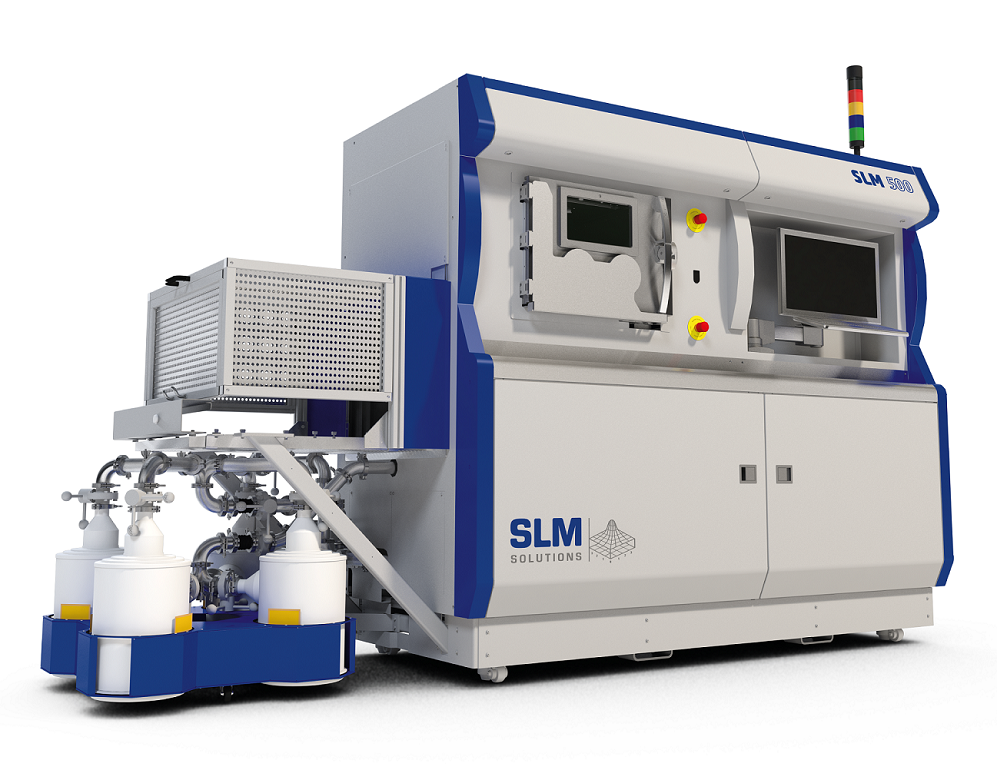 Meddah Hadjar, CEO of SLM Solutions Group AG said, "Rolls-Royce is very advanced in additive layer manufacturing, with a state-of-the-art approach and expert team working on extremely complex metal additive manufacturing solutions."
"SLM Solutions recognized the need at Rolls-Royce for a supplier to support with equipment qualification," he continued. "We work closely to develop products that meet their needs to assure aerospace certified part quality levels. This way the Rolls-Royce team can document their expertise and control of the systems adhering to strict regulations and keep their ambitious and innovative additive production plans on track."
SLM Solutions is one of the largest companies in the selective laser melting game. While they have produced many machines in the past, the SLM 500 stands out, being the first quad-laser printer to hit the market. It's easy to see why Rolls-Royce picked it, with build rates going up to 171 square-cm and a massive build volume. What attracted Rolls-Royce above all, as they stated, was the 500's inert gas flow control. The closed-loop system also offers one of the most advanced production processes on the market today.
Featured image courtesy of SLM Solutions.