Imports on medical equipment and prosthetics can be very harsh in some countries. Case in point, the market for voice prostheses in Russia. However, where there's a will there's a way, so Russian researchers at South Ural State University found one. The localised analogue can not only help many people, but also cut down on import costs and delivery times.
The lead researcher on the project was Nikita Dubrovsky, a student at the institute of Sport, Tourism and Service. He will continue to work on the prosthesis all throughout his masters program, making many improvements along the way. The prosthesis is crucial for many in artificially reproducing the role of the windpipe in larynx removal surgery patients.
Prosthesis care, originally developed in the 80's has become a staple of the medical world. The implement works by acting as an aperture in the space between the trachea and the upper oesophagus at the level of tracheostoma with the aid of a valve. The valve aids in exhalation and vibrates in the oesophageal passage and the lower pharynx. This vibration helps create a loud voice.
Developing a Voice Prosthesis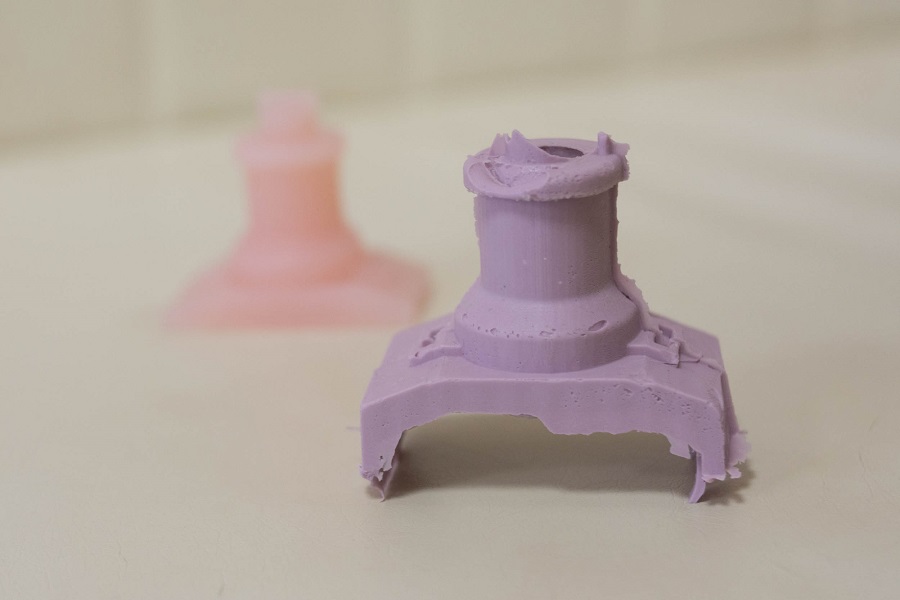 "The abroad-manufactured prostheses mostly use plastic, which is very inconvenient because it's hard. We're planning on using food silicones, which will make the prosthesis softer, and patients will less suffer from pain. The forms for drip moulding, which we will be filling with silicone, will be manufactured using 3D printing," said an SUSU student.
There are many improvements still on the way. There's still quite a bit of work left over in improving the 3D model and changing the material. Additionally, while the researchers made the original prosthesis using SLA, the may be rethinking the method.
"Unfortunately, when we were working with 3D printing, we faced damages that occurred in the drip-molding tank in the process of the model creation. Moreover, such process of production may take 12 to 24 hours, which is a very long time. Since 3D printing turned to be not that accurate, we will probably have to give it up in the future and turn to lathe operators instead, as they are in command of high-accuracy equipment. But first we need to improve our computer model," notes Nikita Dubrovksy.
Photo credit goes to Viktoria Matveichuk.