Japanese company Serendix Co. Ltd. based in Nishinomiya City, has recently unveiled Serendix50, a low-cost 3D printed house tailored for two-person households.
Serendix's journey into 3D printed housing began last year when they successfully constructed a 10-square meter accommodation in a mere 23 hours, a feat that garnered considerable attention, and sold out within months. Their latest creation, the Serendix50, demonstrates the company's continued commitment to innovating in construction printing..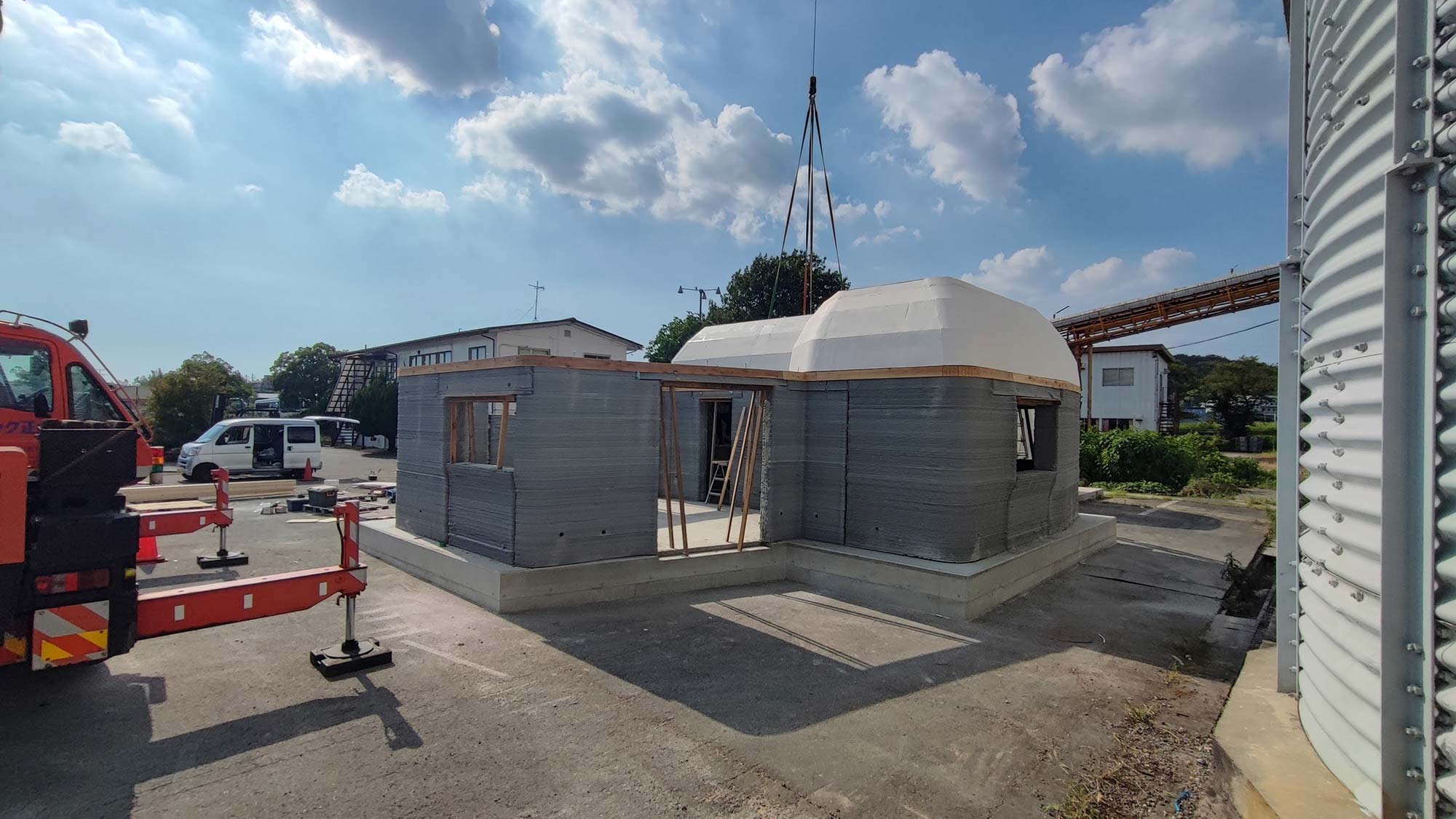 The single-story dwelling, standing at 4 meters tall, marries innovative design and cutting-edge technology. Based on a concept proposed by Keio University's Global Research Institute, the house integrates digital manufacturing and design principles. Notably, the structure boasts the combination of two digital fabrication technologies: a 3D printing robot for the building itself and a CNC cutter for the roof. This dual approach ensures both efficiency and safety, meeting stringent Japanese building standard requirements.
Serendix50 is not just a technological marvel however, as it also addresses three vital housing concerns: technology, living space, and affordability. With a floor area of 50 square meters (hence the name!), the house provides comfortable living quarters with ample space and high ceilings. It boasts structural strength, fire resistance, water resistance, and heat insulation – essential features for a modern dwelling.
Perhaps most intriguingly, Serendix aims to make homeownership a reality for many by offering the Serendix50 at a price point comparable to that of a car (around $38,000 USD)– a novel approach aimed at liberating individuals from the burden of mortgages.
Source: mikeshouts.com
Come and let us know your thoughts on our Facebook, Twitter, and LinkedIn pages, and don't forget to sign up for our weekly additive manufacturing newsletter to get all the latest stories delivered right to your inbox.