CAD as we know it has been around for years now, and its origins can be traced back to as early as the 1950s. That's pretty spectacular considering the fact the computer as we know it only started appearing in the 1940s!
Unfortunately, Computer Aided Design has been stuck in a development plateau. That is to say that the level of signification innovation in the market has been pretty low. Yes, the systems have improved, the precision is now unfathomable, and the feature sets are countless. However, the majority of these only impact the most elite of the CAD profession.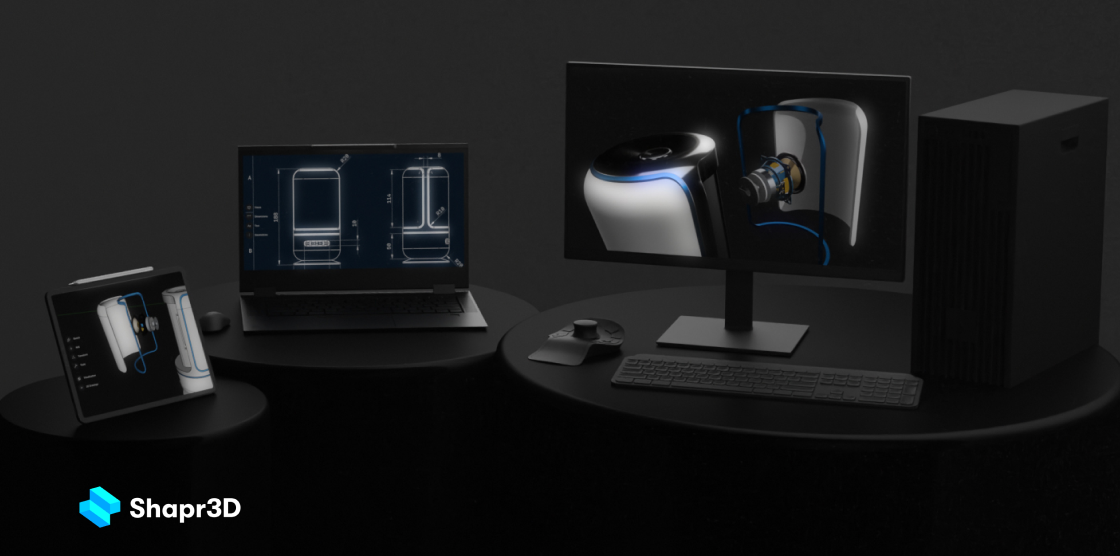 As computers have developed so have the tools and software used by professions across the globe. So much so that new industries have emerged and consequently others have disappeared. As ever though, CAD has always maintained a level growth.
Having entered the market in only 2014, Shapr3D can be considered to be one of the youngest players in the industry. Don't let it's young age put you off though! It has already won countless awards and its start-up nature has allowed it to grow immensely and achieve close to 2 million user registrations.
To help its users and the industry at large keep up to date with the amazing changes and improvements, Shapr3D will be holding a Multidevice CAD event.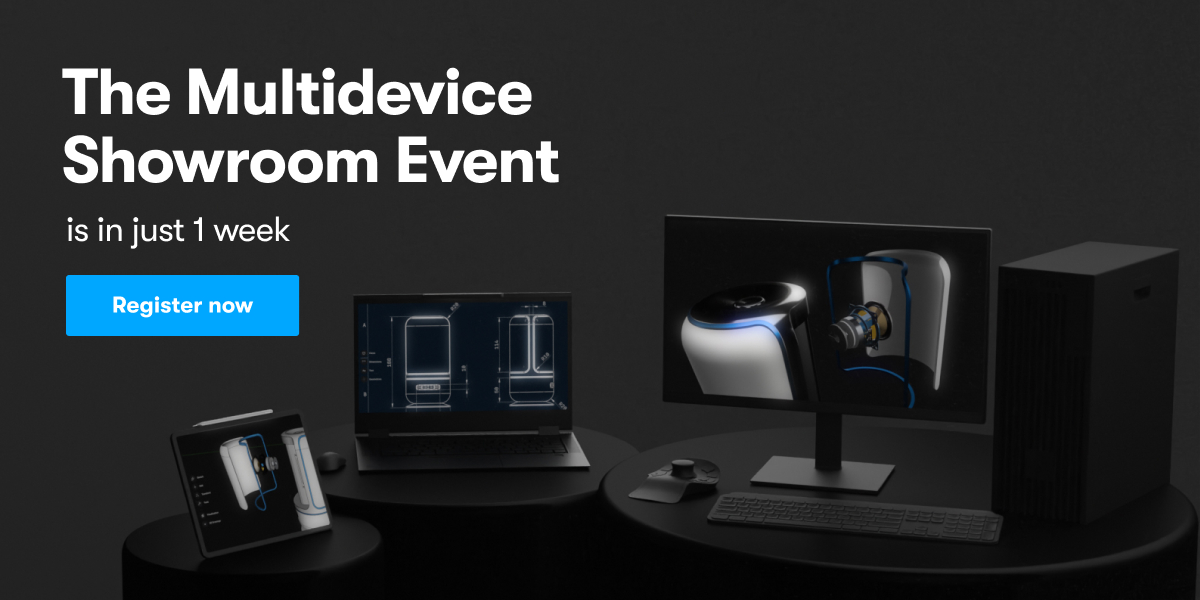 The official details are as follows:
The goal of the event will be to showcase the freedom that Shapr3D can provide its users. Now you'll be able to take your CAD anywhere and also work on it the way you like with multi-device capabilities and global Sync feature.
The event will also cover use-case presentations and share user testimonials to showcase the advantage of using Shapr3D as a multi-device tool.
Alongside this, they are also going to be showcasing a range of new features and their outstanding roadmap for the next six months.
At the end there will be devoted time for a Q & A session with the Shapr3D team so viewers can easily ask any product-related questions and get first-person answers.