In an ambitious move to transform construction processes and create high-wage job opportunities, the Shasta Builders Exchange in California has recently announced the launch of its groundbreaking "living classroom" pilot workforce training program.
Developed in collaboration with Emergent 3D and Don Ajamian Construction, and with support from LiUNA, the program aims to introduce the latest advancements in 3D printing technology to the trades industry. By embracing this cutting-edge technology, the initiative seeks to enhance the efficiency, affordability, and disaster resilience of communities in the Shasta region.
Fostering Creativity
The partnership with Emergent 3D, a tech company specializing in 3D printing solutions, ensures that participants will receive training at the forefront of innovative technology. This collaboration will equip aspiring professionals with in-demand skills and foster creativity and problem-solving abilities critical for staying competitive in an evolving industry.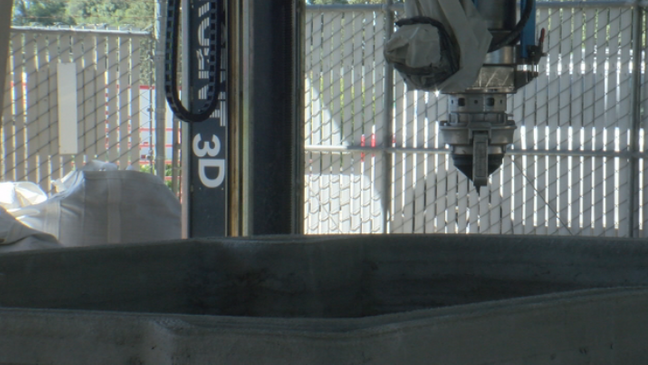 Don Ajamian Construction, known for its expertise in varying-scale construction projects, will provide invaluable real-world insights, enriching the program with practical knowledge and experience. The "living classroom" will offer a balanced approach, combining theoretical learning with hands-on experience on construction sites, nurturing a generation of well-rounded construction professionals.
The involvement of LiUNA, a workers' union committed to worker welfare, further underscores the sense of community and cooperation. Their expertise will ensure that the program aligns with the workforce's needs, promoting fair labor practices and creating high-quality job opportunities.
Economic Boost
Jaclyn Disney, Emergent's director of housing & project development, highlighted the program's significance for the community, stating, "This is a part of reinforcing workforce development, economic development, as well as disaster recovery in a lot of communities. Marrying together workforce development and adding automation to that is going to be essential for economic recovery now and into the future."
The collaborative effort between technology experts, construction professionals, and the workers' union signifies a united push to equip participants with cutting-edge skills and knowledge. The "living classroom" pilot program has generated immense excitement and anticipation among stakeholders, given its potential to transform the region's construction landscape.
Once fully developed, the "living classroom" promises to democratize construction processes, making them more efficient and affordable, while creating ample opportunities for aspiring professionals to thrive in the industry. By incorporating 3D printing technology, the project aims to bring about sustainable and resilient communities in the Northstate region.
Come and let us know your thoughts on our Facebook, Twitter, and LinkedIn pages, and don't forget to sign up for our weekly additive manufacturing newsletter to get all the latest stories delivered right to your inbox.