In the world of additive manufacturing, finding practical, real-world applications that truly demonstrate its potential can be a challenge. Siemens Industry tackled this issue head-on, using their Manufacturing in America event as a platform to showcase the transformative power of the digital thread in 3D printing.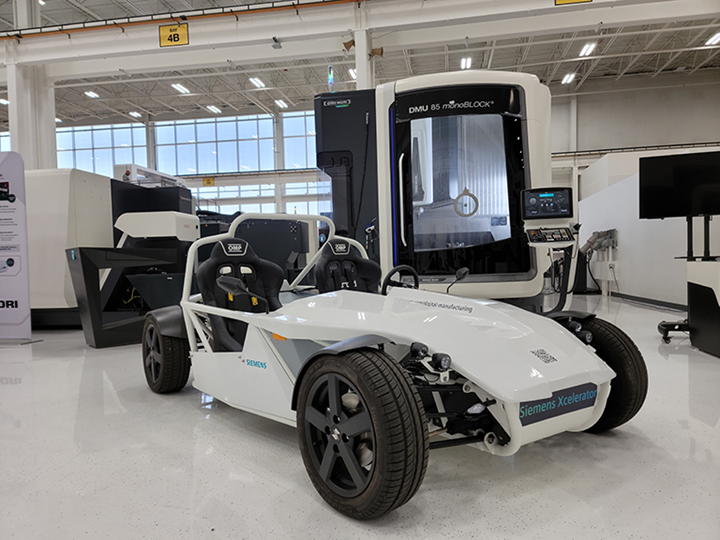 The digital thread, a framework that seamlessly connects every step of the production process, from design to manufacturing to quality assurance, was the central theme of the event. Zachary Gray, Business Development Manager for Additive Manufacturing at Siemens Industry, along with Adam Hiller, Additive Manufacturing and Siemens Xcelerator Portfolio Solutions Consultant, took attendees on a journey through the creation of a 3D printed steering knuckle, illustrating the impact of the digital thread.
Siemens leveraged its Teamcenter product lifecycle management (PLM) software to document and connect various phases of the project. Starting with a scan of a 1995 Mazda steering knuckle, the team optimized the design, reducing weight while increasing strength and ensuring 3D printability. The Mazda part formed the basis for the steering knuckle design for the eRod electric racer.
Crucially, the digital thread enabled simulations of both the 3D printing and machining processes, ensuring a first-time-right manufacturing approach. Through this, the team identified and resolved potential issues, such as warping during printing, and optimized the machining process.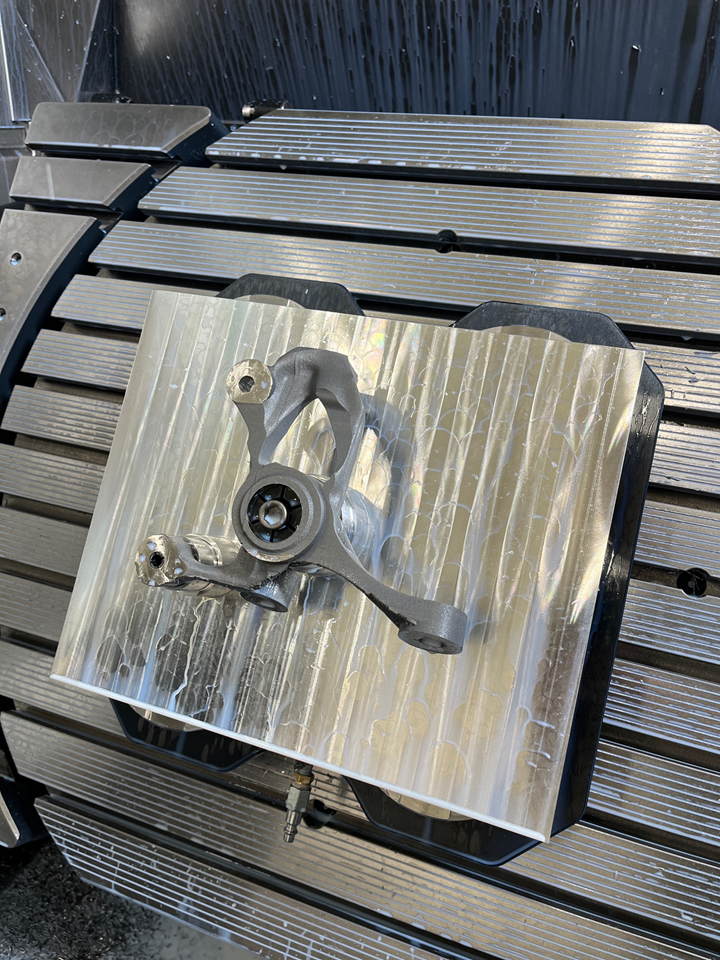 The digital thread made collaboration between designers and machinists seamless, streamlining the manufacturing process. Once finalized, Opcenter manufacturing operations management software tracked the parts through production, resulting in a 45% weight reduction and a 150% increase in strength compared to the original part.
Despite the higher cost of 3D printing ($2,000 compared to $200 for the original part), the performance improvements and application-specific advantages make this cost difference acceptable. The digital thread not only ensures first-time-right manufacturing but also paves the way for the industrialization of 3D printing and optimization of traditional manufacturing processes.
Come and let us know your thoughts on our Facebook, Twitter, and LinkedIn pages, and don't forget to sign up for our weekly additive manufacturing newsletter to get all the latest stories delivered right to your inbox.