Sintavia, a designer and additive manufacturer of complex mechanical systems and components for the Aerospace & Defense industry, has been awarded a contract from Bechtel Plant Machinery, Inc. to develop a dedicated additive manufacturing facility in support of the United States Naval Nuclear Propulsion Program.
The new facility will be used to develop and additively manufacture advanced nuclear propulsion systems for both in-production and in-development submarine programs of the United States Navy, including the next-generation nuclear-powered attack submarine.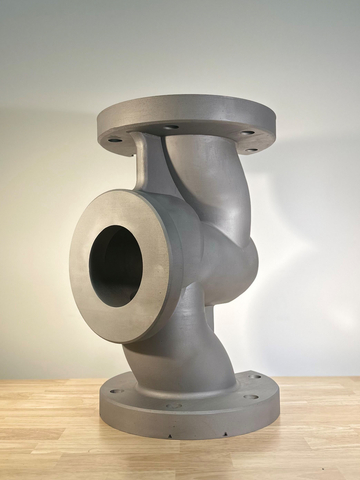 "Additive technology—both with respect to design and manufacturing — is well-known to be a superior method for supplying complex systems across the Aerospace & Defense industry," said Brian Neff, Sintavia's Founder and CEO.
"But a full adoption of the technology is not possible without investments in the materials, processes, and quality systems needed to additively produce these difficult systems successfully and repeatedly—investments that Sintavia has been making over the past seven years. As the U.S. Navy looks to develop advanced submarine platforms, it is imperative that additive technology plays a central role in that development. We are committed to the success of these Navy programs, and look forward to continuing to build our relationship with BPMI and the Naval Nuclear Propulsion Program in the coming years."
Sintavia's partnership with Bechtel Plant Machinery, Inc. will enhance the adoption of additive technology across multiple nuclear platforms and is expected to play a central role in the development of advanced submarine platforms for the U.S. Navy.
The facility, which is expected to come online in the second quarter of 2023, will be located in Hollywood, Florida.
Come and let us know your thoughts on our Facebook, Twitter, and LinkedIn pages, and don't forget to sign up for our weekly additive manufacturing newsletter to get all the latest stories delivered right to your inbox.