Stratasys has unveiled its cutting-edge 3DFashion direct-to-textile 3D printing technology at ITMA 2023 in Milan, Italy. The new solution, utilizing the J850 TechStyle 3D printer, allows textile and garment manufacturers to reimagine the creative possibilities by applying full-color, translucent, rigid, and flexible materials directly onto textiles and garments.
The advanced 3DFashion technology opens up a plethora of new fashion applications and enables profitable growth for textile manufacturers catering to high-end fashion designers and brands in sectors like automotive and haute couture. By incorporating Stratasys' VeroEco Flex resins, which meet stringent industry RSL standards, the 3D printed materials now offer even greater quality and compliance.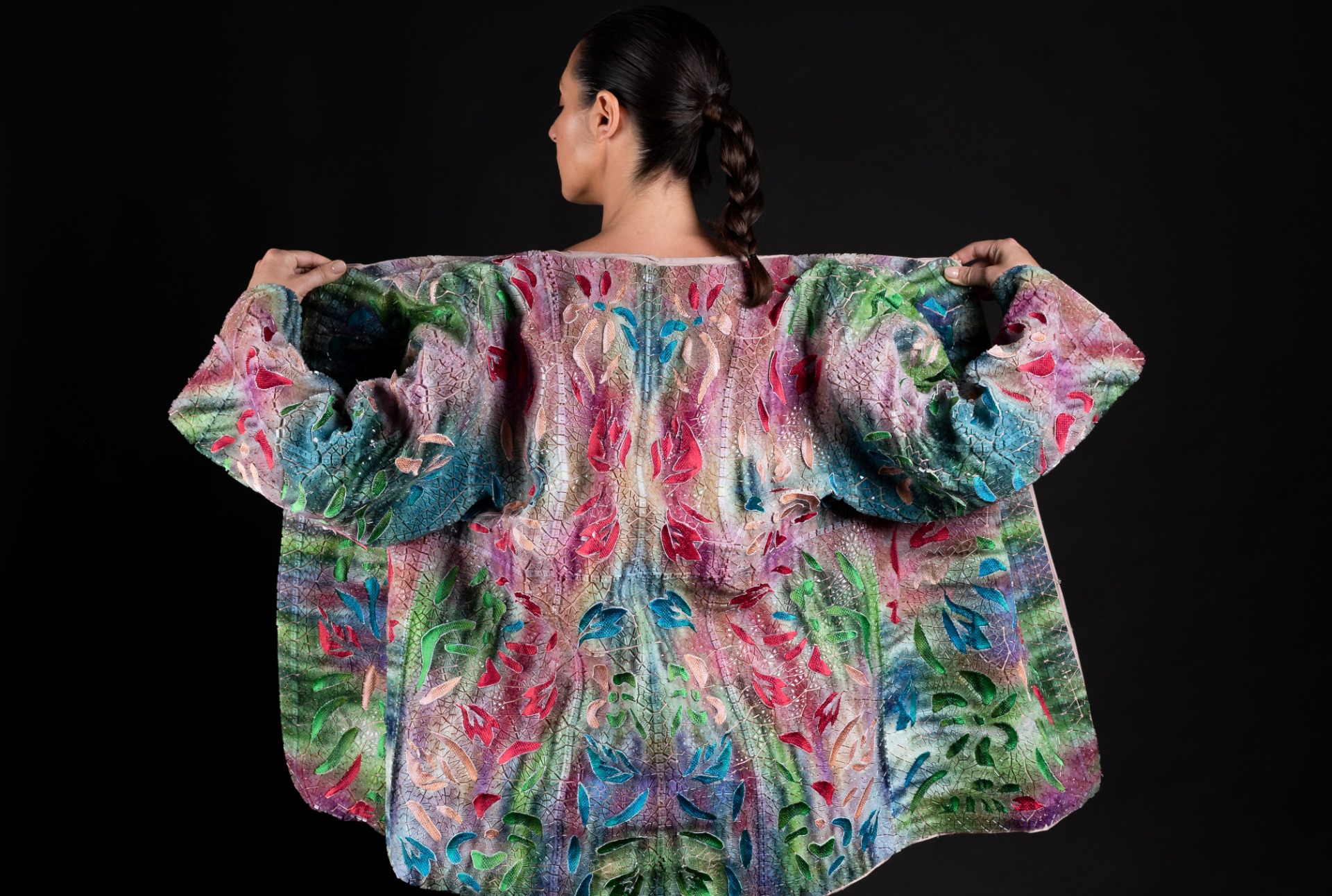 Stratasys also provided a sneak peek into two upcoming technologies. The conceptual direct-to-garment tool promises to inject fresh creativity into existing garments, extending their longevity and allowing for personalized style enhancements. Additionally, the 2D to 3D software tool enables users to effortlessly convert 2D images into 3D printed elements with customizable height, colors, and textures, further expanding creative possibilities.
Visitors to the Stratasys booth were treated to a visual feast, showcasing impressive 3D printed textile projects, including stunning dresses, handbags from leading designers, and vibrant footwear. The image below shows material that has been printed onto suede, which can enhance the aesthetics of automotive vehicle interiors.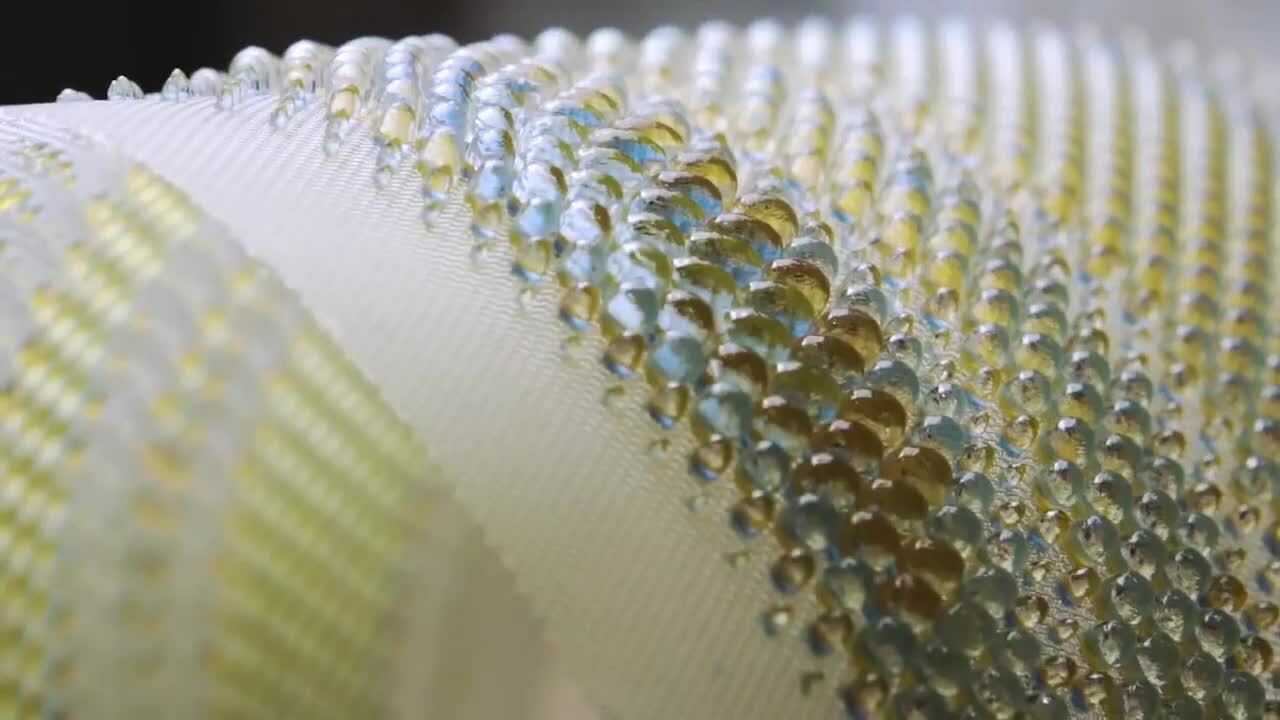 Furthermore, the event hosted a presentation by Ofer Libo, Senior Product Manager at Stratasys, discussing the groundbreaking potential of the 3DFashion Direct-To-Textile 3D Printing Technology in textiles and garments manufacturing.
"Textile printers are having to work harder than ever to push the boundaries of creativity and achieve true product differentiation, but we believe that 3D printing holds the key for such users to directly meet both of these needs," said Enrico Toson, Marketing Manager, Stratasys.
"Stratasys is ushering in a new era of textile printing that puts 3D printing technology directly in the hands of this community, opening up unlimited possibilities for them to introduce entirely new attention-grabbing added-value applications within their offering and drive new revenue streams."
At ITMA, attendees also had the opportunity to witness live demonstrations of the technology, with Stratasys transforming submitted 2D logos into 3D printable images on textile samples.
Come and let us know your thoughts on our Facebook, Twitter, and LinkedIn pages, and don't forget to sign up for our weekly additive manufacturing newsletter to get all the latest stories delivered right to your inbox.