Eplus3D's EP-M150 Additive Manufacturing machine has emerged as something of a force multiplier in the dental industry, as showcased by a recent case study from 3Dental, a dental production company in Saint-Lô, France, working with BioSummer 3D.
In 2021, 3Dental sought enhanced customization capabilities beyond industry standards and opted for the EP-M150 Laser Beam Powder Bed Fusion (PBF-LB) AM machine with dual lasers.A standout feature of the EP-M150 is its cost-effectiveness in producing dental frameworks without compromising quality. This has alleviated the financial strain on dental practices, enabling them to offer high-quality dental restorations at competitive prices.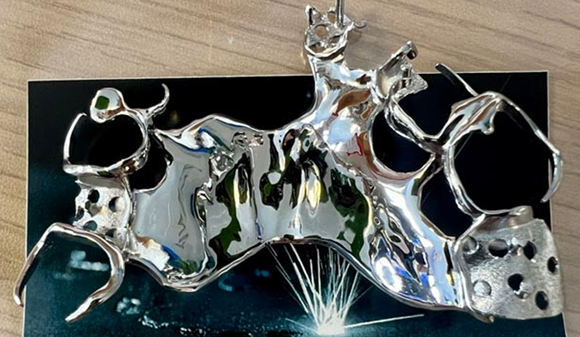 "Since the creation of 3Dental, we have been committed to revolutionizing the world of dental prosthetics using the most advanced technology, while maintaining an unparalleled standard of excellence," said Fabien Lemarinel, Director General at 3Dental.
"It is this requirement that led us to Eplus3D and their innovative EP-M150 machine."
The EP-M150's exceptional performance has made it financially viable for 3Dental to fully embrace this technology, with plans to acquire four more machines in the future. Lemarinel emphasized their dedication to precision, quality, and efficiency, stating that the collaboration with Eplus3D promises exciting possibilities, thanks to their shared commitment to excellence.
Come and let us know your thoughts on our Facebook, Twitter, and LinkedIn pages, and don't forget to sign up for our weekly additive manufacturing newsletter to get all the latest stories delivered right to your inbox.