Researchers at the University of Sydney are looking to develop an entirely new portable method for treating particular corneal complications. The research team have come up with the iFix for sealing eye wounds as treatment for corneal ulcerations, which works by coloring in with bioinks the same way one would with a 3D printing pen. As a result, they can promote active healing in the wound site, reduce scars and reduce recovery time through antibiotics.
Professor Gerard Sutton and his team from the University of Sydney's Save Sight Institute are leading the research. Their prototype pen has earned them an NSW Medical Devices Fund with $ 1.1 million (Australian), along with much acclaim.
The grant comes on the heels of the team's success in winning the inaugural Sydney Research innovation challenge, called The Big Idea, last year. The $45,000 they won from the challenge became the pre-seed money for the iFix.
iFix & Corneal Wound Treatment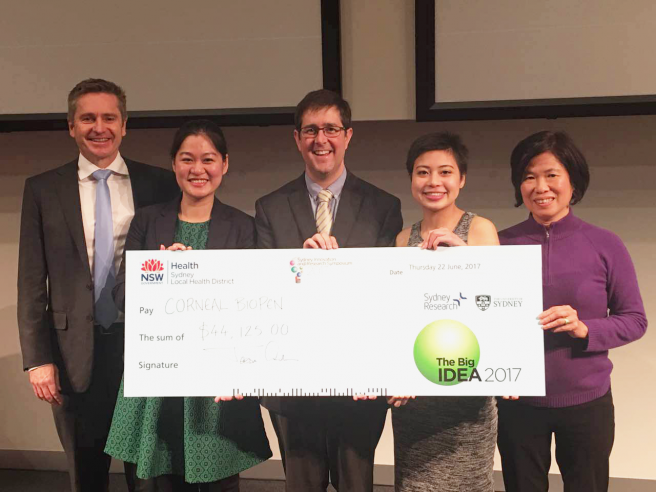 The iFixPen is an innovative delivery system for medical bioinks which prevents damage done from corneal ulcers that result from bacterial infection causing an open wound on the front of the eye. In more serious states these can cause blindness and much worse infections and thus need instant treatment. The iFix can provide this instant relief to many who need it and serve as a portable form of treatment.
According to the Save Sight Institute:
Corneal ulceration is a common problem in Australia and developing countries. Around 55,000 Australians with corneal ulceration present themselves to hospitals for treatment each year.
While the research is still in its preliminary stages the team is confident due to the recognition they are receiving. With even more funding behind them, they have a lot more wind in their sales. The iFix is a great device that could aid the work of many doctors on the field, especially in countries where advanced treatments can be sparse.
Featured image courtesy of University of Sydney, retrieved via the Save Sight Institute.