Germany-based Tangible Engineering GmbH will launch their new Solidator 8K Resin 3D printer at Formnext 2023 this week. With its ultra-fast production capabilities and 8K resolution, the industrial-grade Solidator 3D printer presents an unparalleled production rate of 9157 cubic centimeters per hour and boasts a generous build volume of 330x185x400 millimeters.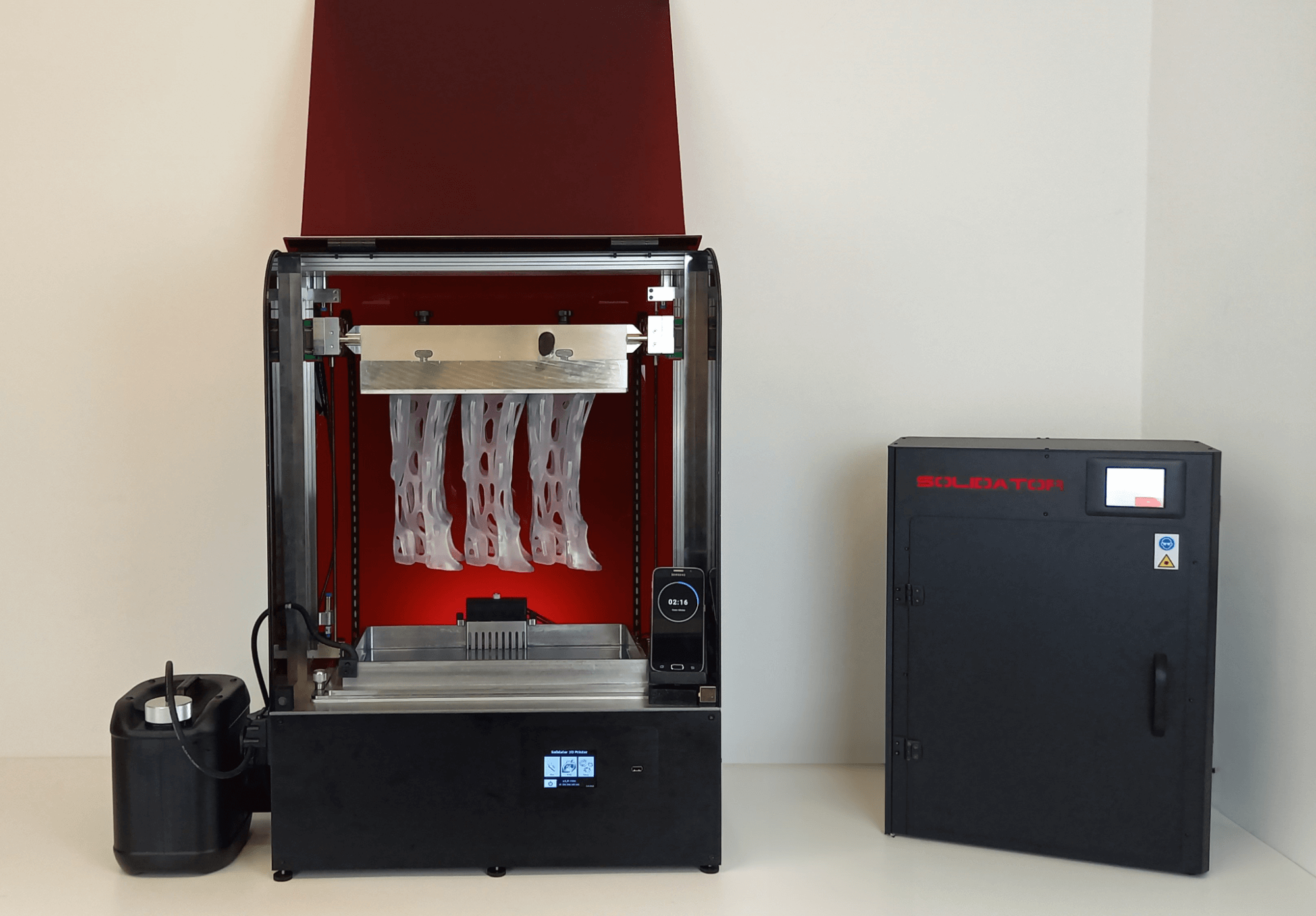 This new model is set to transform 3D printing into an economically feasible option for mass production. The Solidator bridges the gap between prototyping and series production, enabling cost-effective manufacturing of end-use parts. With the possibility of creating digital warehouses, products can be manufactured on-demand, close to their point of need.
"We can now produce parts for our push-to-open mechanism in an impressive 17 seconds per part or, for example, a Lego brick in 5 seconds," said Tim Fischer, Managing Director at Tangible Engineering.
"These scales were previously unattainable."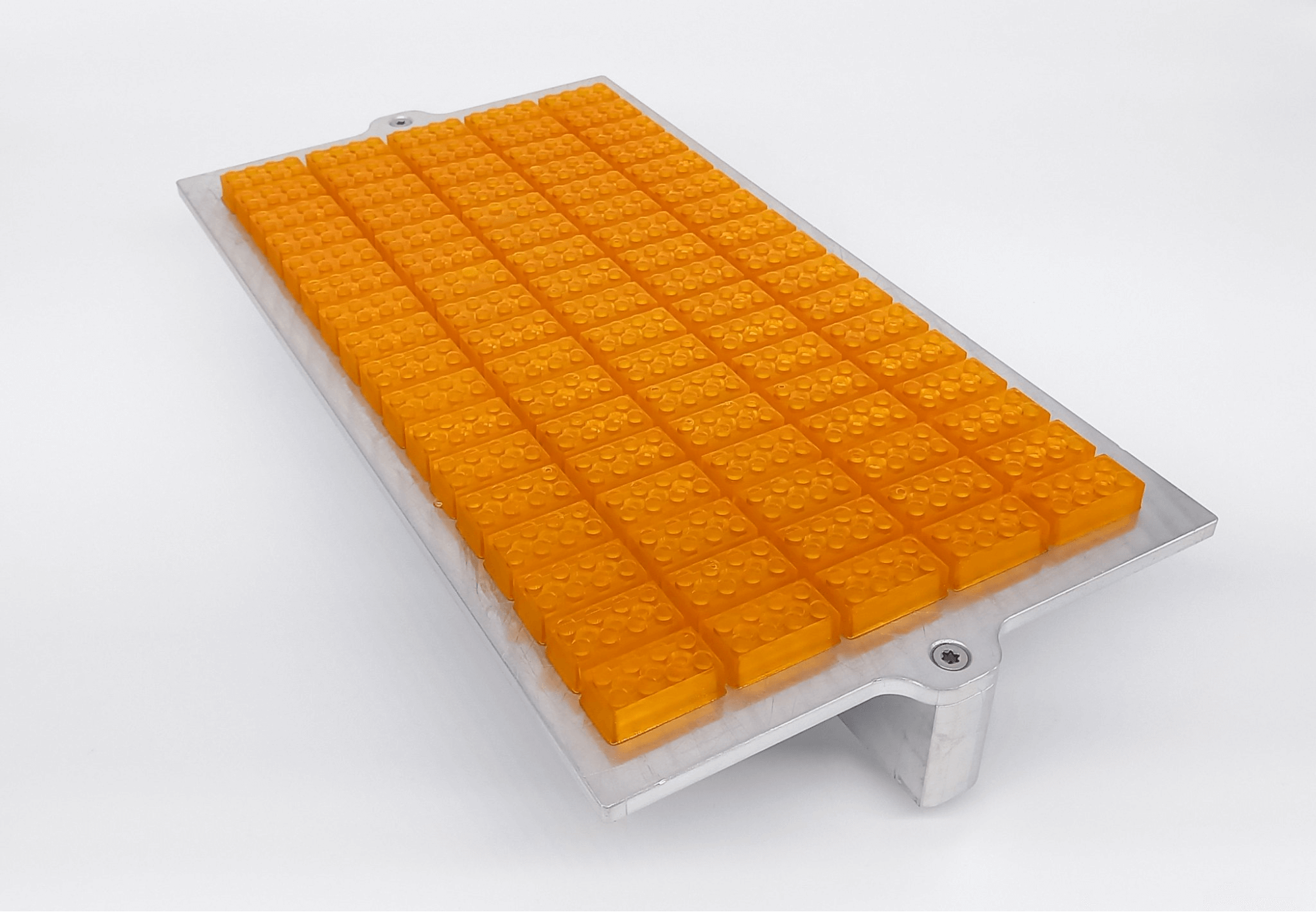 Tangible Engineering offers a diverse material portfolio that includes 19 different types of resins, catering to a wide range of industries from automotive to dental. Specialty polymers such as ESD resin, ceramic composites and a shape memory resin are part of this selection, alongside ultra-tough and industrial high-temperature materials.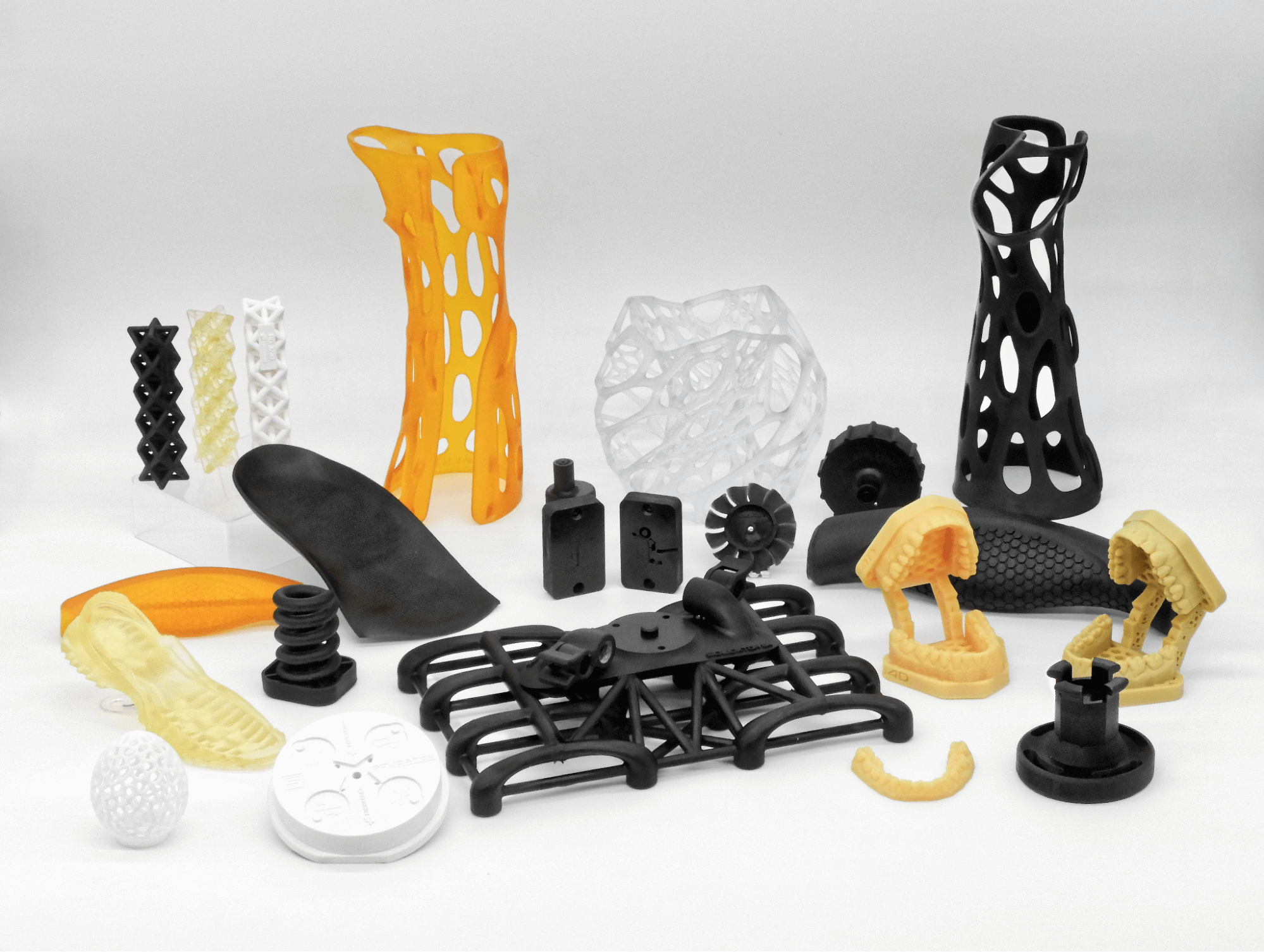 A distinctive feature of this 3D printer is its automatic refill system, which along with the reliability of the machine and consistent print quality, contributes to its suitability for large-scale production. The printer's 8K resolution ensures a fine detail depth of 43 micrometers—comparable to the thickness of a human hair—making it ideal for prints requiring smooth surfaces and precise details, such as mold making and dental applications.
The Solidator 8K is the fourth iteration of the industrial-grade system, and has quadrupled its predecessor's capabilities, offering four times the speed, a fourfold increase in the number of voxels due to its 8K resolution, and an expanded selection of materials.
You can see the Solidator 8K in action below, as it prints a batch of components with rapid speed, reducing the print time per part to mere seconds as part of a batch production.
The new resin printer is made in Germany, using high quality German-made linear system components, custom electronics hardware, firmware, and even their own in-house developed Solidator Studio slicer software. The Solidator 8K also features a patented release system, which helps the machine achieve its high-speed printing capabilities across a wide range of resins.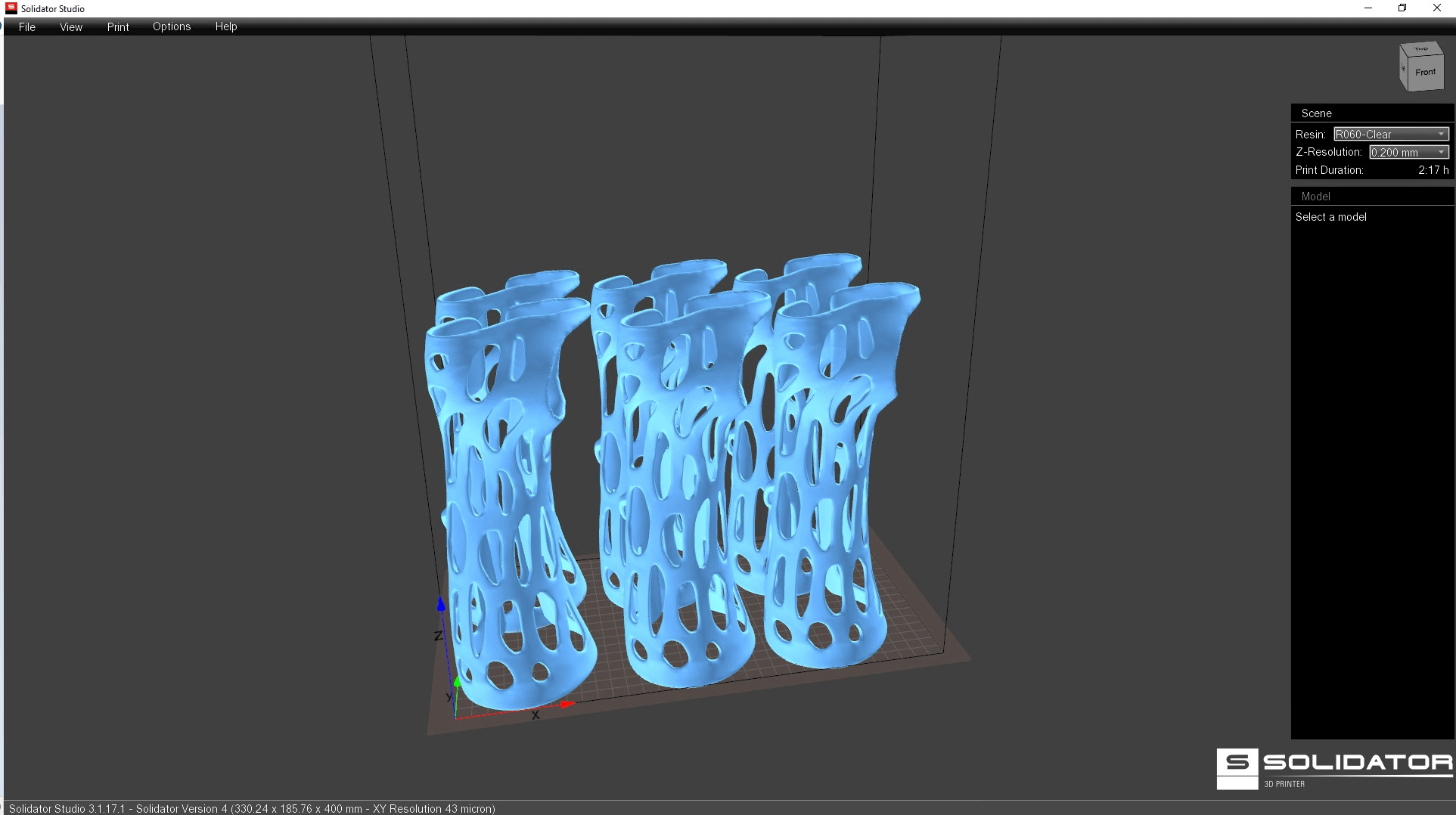 This latest innovation from the company positions Tangible Engineering at the forefront of the ultra-fast resin 3D printing revolution, offering a potent combination of speed, precision, and versatility.
Tangible Engineering will be debuting the new Solidator 8K machine at Formnext 2023 at the Messe Frankfurt, Frankfurt, Germany on 7-10th November. You can find them in Hall 11.1, stand E21.
For more information about the new Solidator 8K, you can head on over to this webpage. And you can also see their full range of materials right here.
Come and let us know your thoughts on our Facebook, X, and LinkedIn pages, and don't forget to sign up for our weekly additive manufacturing newsletter to get all the latest stories delivered right to your inbox.