A tennis racket dampener, also known as a vibration dampener or shock absorber, is a small accessory that is attached to the strings of a tennis racket. Its primary purpose is to reduce the vibrations and impact shock transmitted to the player's hand and arm when hitting the ball. And thanks to the magic of additive manufacturing, they are getting a 21st century makeover. Read on to learn more.
Tennis Elbow
When a tennis ball strikes the racket's strings, it generates vibrations that can be transmitted through the frame to the player's hand. These vibrations can cause discomfort, fatigue, and potentially contribute to arm injuries such as tennis elbow. A dampener is designed to absorb and dissipate these vibrations, providing a more comfortable and controlled feel during gameplay.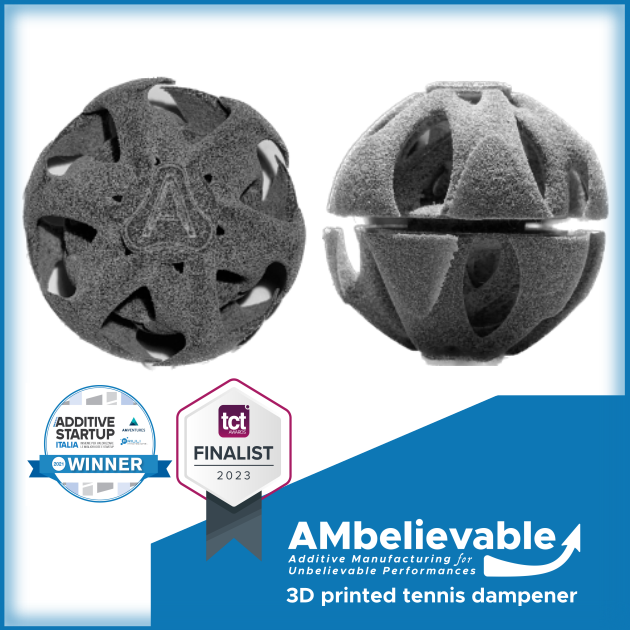 Tennis racket dampeners come in various shapes, sizes, and materials. They are typically made of rubber or silicone and are inserted between selected strings of the racket. The dampener's placement affects its effectiveness in dampening vibrations, and players often experiment with different positions to find their preferred level of vibration control.
While some players choose not to use a dampener to maintain a more direct feel of the ball, many find that a properly positioned dampener can enhance their playing experience by reducing unwanted vibrations and improving shot control.
AMbelievable
Italian company Additive Appliance, has utilized 3D printing for their "AMbelievable" Tennis Racket Dampener, a new device that aims to revolutionize the tennis experience. Utilizing cutting-edge digital and manufacturing technologies such as 3D printing and metamaterials, their dampener offers unparalleled vibrations control and personalization potential.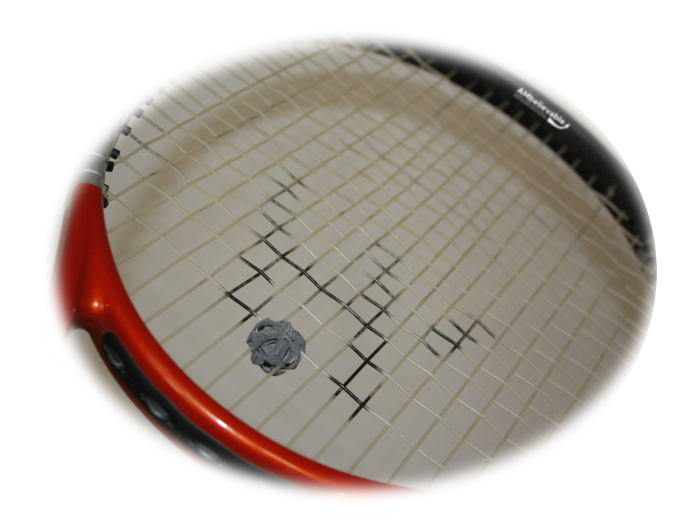 The company's metamaterials have been created by architecting conventional materials into "meta" cells and arranging them in three spatial dimensions. By manipulating the arrangement and shape of these cells, the properties of a single material can be enhanced in ways that were previously unimaginable.
The AMbelievable damper is at the forefront of the materials-by-design approach, leveraging the design freedom of 3D printing to create a unique playing experience. With endless configurations tailored to individual racket brands, string types, tensioning, and playing styles, this dampener covers a wide range of vibration spectra.
What sets the AMbelievable dampener apart is its ability to selectively target frequencies while still acting on a broader vibration spectrum. This ensures that players can feel the hit and maintain control over their shots, unlike traditional dampeners that may dull the sensation. In fact, a study conducted at Singapore University demonstrated that using the AMbelievable dampener improved overall performance by an astonishing 25%.
The future of tennis dampening has apparently arrived with AMbelievable. By combining advanced technologies, materials engineering, and personalization, this innovative device promises an unprecedented tennis experience for players of all levels.
Come and let us know your thoughts on our Facebook, Twitter, and LinkedIn pages, and don't forget to sign up for our weekly additive manufacturing newsletter to get all the latest stories delivered right to your inbox.