Videogames are as legitimate a form of entertainment/art as any other form of medium that has ever come before. Fight me.
So now that we've all agreed on that, let's also agree that such an awesomely cathartic passtime should be accessible to everyone… and that includes those who may have difficulties with actual physical accessibility.
Video games, and console games in particular, are a little bit biased towards people who are lucky enough to have two fully functional hands. Modern games controllers compound the problem further by having as many buttons as possible, combined with D-pads, analogue sticks. bumper buttons, and even track pads.
To address this, The Controller Project has risen to the occasion and is offering 3D printed controller accessories to make gaming accessible to all.
You can see the one-handed PS4 controller in the image below. You can see how the mechanism works. Now your PS buttons are accessible with your left thumb!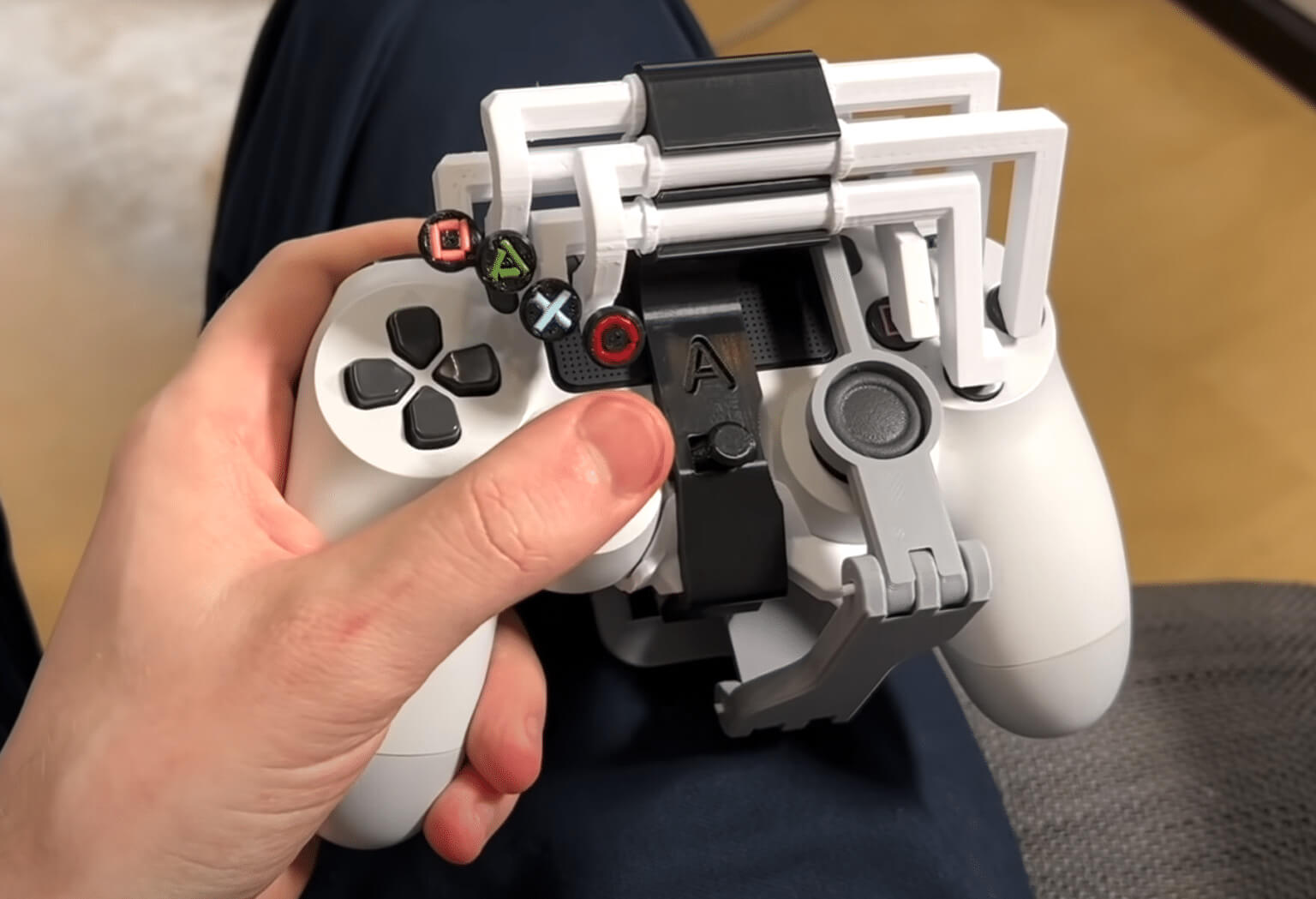 And there are controllers for all the usual consoles available too, not only Playstation. To see the range of controller mods available, head on over to this webpage full of controller mods.
Naturally, not every disability is the same, so Kraft accepts requests for modifications from gamers. You can also request your own mod on the same mod webpage link.
Founder, Caleb Kraft, was inspired to start the project after attempting to develop a controller for a gamer named Thomas, who has muscular dystrophy.
"I had been tinkering a bit with custom controllers as a hobby for a little while," explains Kraft on his website.
"When I saw an opportunity to make a custom controller for Thomas, who has muscular dystrophy, I thought it would make a great video! However, in working with Thomas, and seeing the results of what I built, I was given insight into the life of a gamer with disabilities.
Ultimately, Thomas' controller was pretty useless. I haven't talked to him about it but I suspect he never used it. It looked cool but really wasn't great. In that way, I call his project the successful failure that launched this project."
What started as a hobby finally grew into a movement of sorts and Kraft has amassed an army of global volunteers eager to do their bit to make gaming truly accessible for all.
Armed with 3D printers sponsored by Prusa Research, and electronics from Adafruit, the project has grown from strength to strength since those hobby days.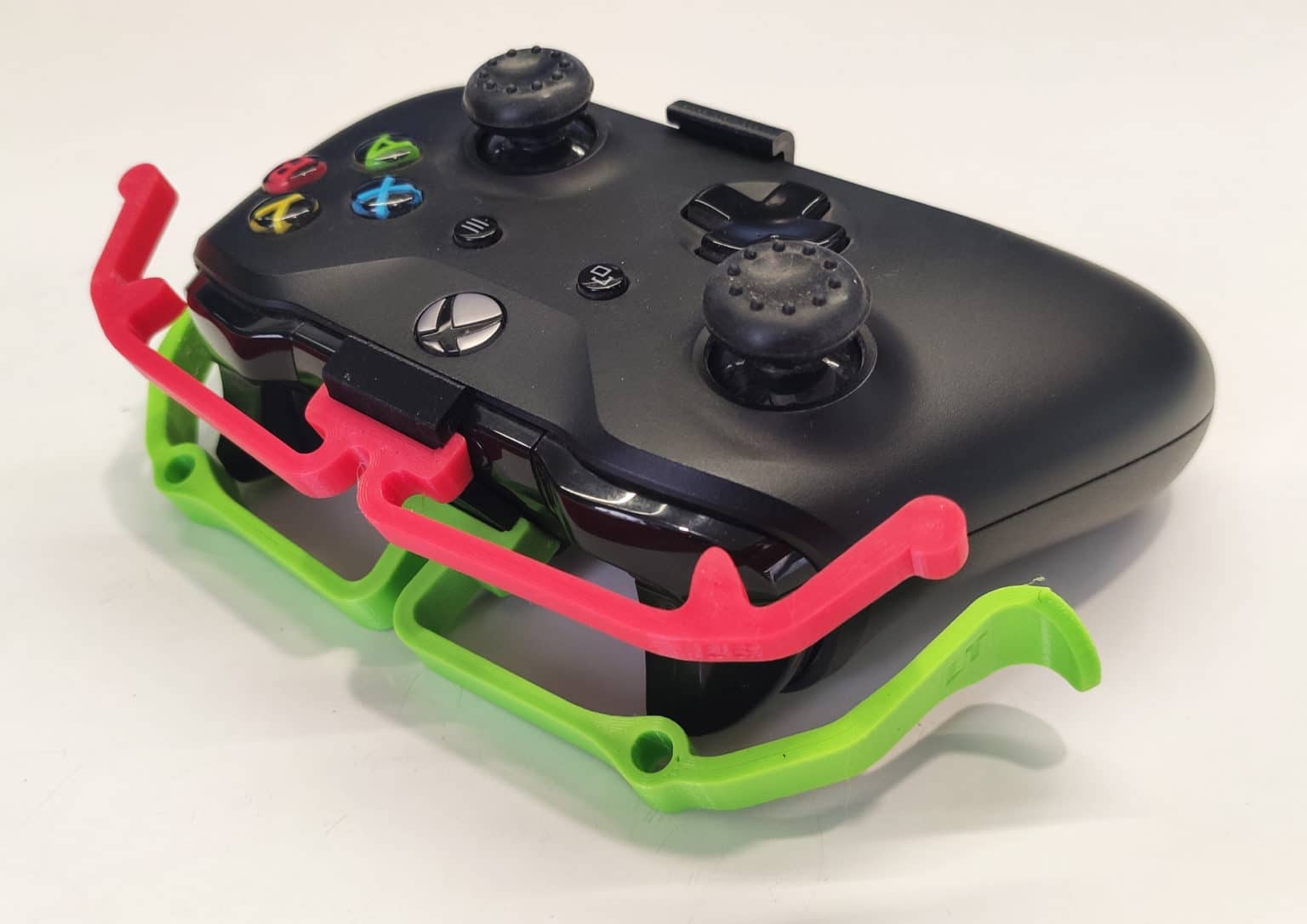 Kraft has opted to keep his own watchful eye on the quality of the hardware designs, as he inspects the design before electronically sending them around the world to be printed by local maker spaces and 3D printing shops. Gamers can then receive the custom parts for their controllers in their own neighborhood.
The video below shows the single-handed PS4 controller in action.
We love videogames, and we love the wholesomeness of this project.
So if you are also feeling wholesome and want to help out your fellow gaming brethren and sistren, then you can click on this link and donate some bucks to the project.
Of course, in kind donations are welcome also, and as it is staffed by the global network of volunteers, then volunteers are also appreciated as well, especially if you have access to an FDM printer, or if you have CAD design skills. You can register your interest to volunteer over at this link.