3D printer company QIDI TECH is pleased to announce their latest offerings in the form of their new Series III range. Their new printers offer a whole host of great features, including heated chambers to allow high quality printing in a range of materials.
The Series III printers include the QIDI X-MAX 3 and QIDI X-PLUS 3, and they are available at an extremely competitive price, considering the features on offer – in fact, they are the lowest price printers available with a heated chamber!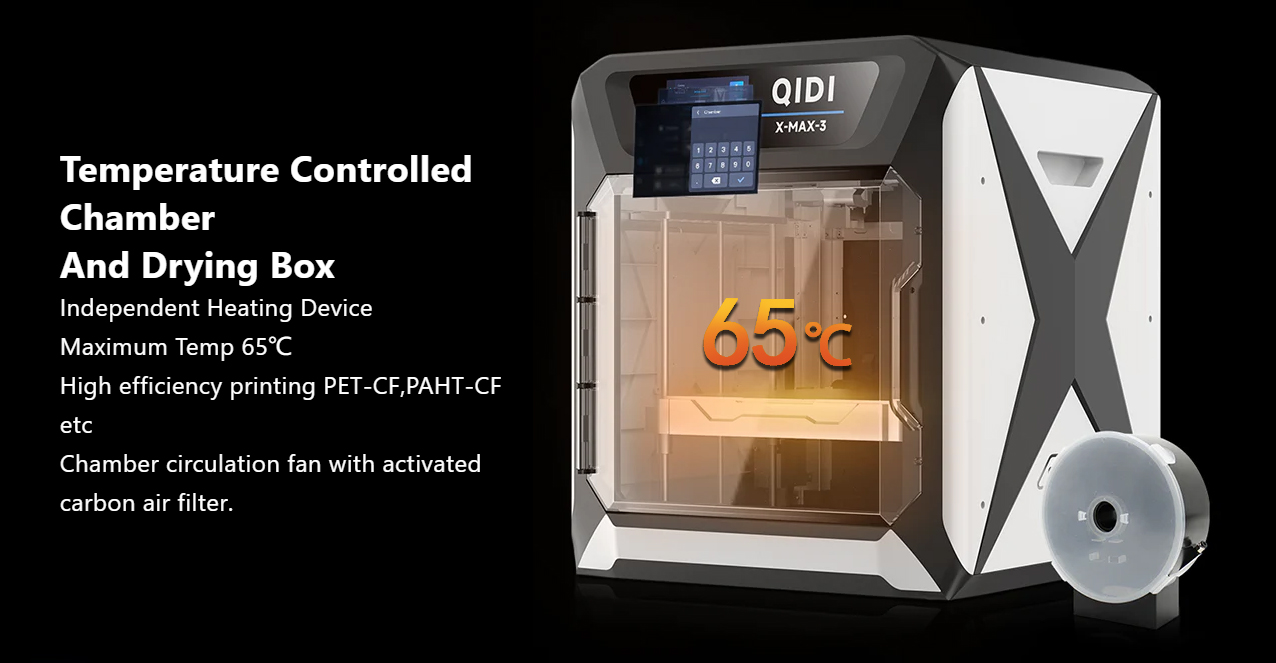 Read on for more information about the next generation high-speed Series III printers from QIDI TECH.
Series III – Common Features
Before we look at the individual printers in question, let's have a look at some of the common features of both the QIDI X-PLUS 3 and QIDI X-MAX 3.
Hyper Speed Printing
The X-MAX 3 and X-PLUS 3 are both capable of print speeds of up to 600mm/s, with acceleration of 20,000mm/s² and an extruder flow of 35mm³/s. The high speeds and high flow rates have been able to print a 3DBenchy in around 13 minutes, with high quality.
In order to achieve hyper speed printing, QIDI TECH has applied the CoreXY technology, which reduces inertia in the motion system, permitting higher speeds.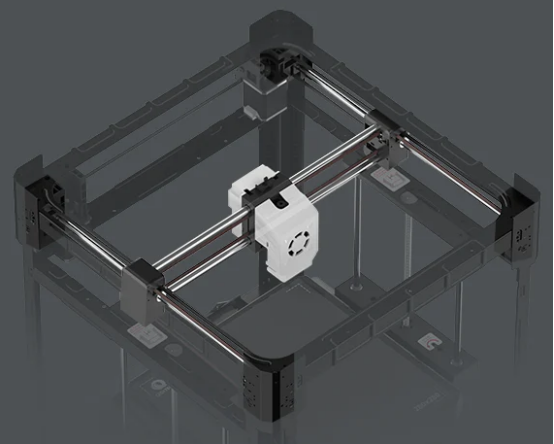 The MAX3 and PLUS3 also utilize high-grade steel optical linear rails axis, reducing the weight further, allowing the system to move faster without any print quality degradation, and ensuring a 60% lower deflection.
The new cooling system and direct-drive extruder provides the last essential component to achieving hyper speed. The cooling system reduces the risk of clogs and ensures smooth extrusion, while the 9.5:1 hardened steel gear high velocity extruder achieves a flow of 35mm³/s, providing a steady flow of material for high speed printing.
Ample Build Volume
Compared with the similar desktop printers, QIDI TECH's new generation series III machines have a larger structural volume, allowing for printing of larger parts.
The build volume of the QIDI PLUS3 allows for printing of volumes up to 280*280*270 mm, while the QIDI MAX3 can print objects up to 325*325*315 mm, ideal for printing bigger jobs.
New All-metal Frame
Both the QIDI MAX3 and PLUS3 feature an all-metal frame, reinforced with cross-beams at the bottom to resist deformation. In addition to improving the overall structural stability, the metal frame also looks pretty nice too!
Heated Build Chamber
And now, the most interesting of features – the QIDI MAX3 and PLUS3 printers both come with a heated chamber, with a maximum temperature of 65℃ for warp-free printing, and as far as we can see, these are the lowest-priced heated chamber printers that are available on the market.
The temperature controlled chamber combined with the nozzle (capable of extruding at temperatures up to 350℃) allow the printing of a wider range of materials, such as PET-CF, PAHT-CF, ABS, and more.
KLIPPER
Both printers come equipped with KLIPPER firmware which allows for a range of customisation options such as remote control and other custom functions.
For example, it comes loaded with the KAMP feature (Klipper Adaptive Mesh & Purge), which ensures a flawless first layer for every 3D print.
The Series III Printers
Now we have seen the common features in the two Series III machines, let's have a look at them individually in more detail.
QIDI X-PLUS 3 – High Quality and Affordable
First up, let's take a look at the QIDI X-PLUS 3, which is the smaller of the two machines with a build volume of 280x280x270 mm.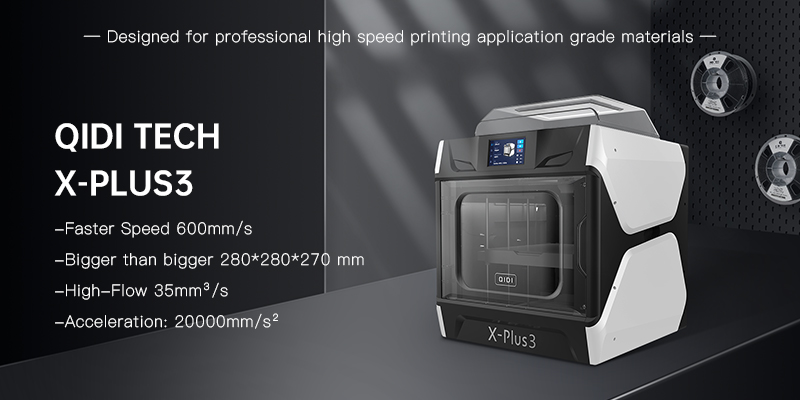 Currently, the QIDI PLUS3 is the only 3D printer with a constant temperature chamber available for under $1000. The enclosed chamber not only keeps your prints free from draughts, but can sustain temperatures of up to 65℃, which reduces warping and cracking of prints.
The QIDI X-PLUS 3 also comes with two nozzles, a copper alloy one for standard filaments, and a hardened steel one for abrasive materials. When combined with the heated chamber, this allows for printing with a good range of different materials.
The QIDI X-PLUS 3 normally retails for $1,099, but you can get your hands on it right now for a discounted $699 USD. Click this link for more information.
QIDI X-MAX 3 – Industrial Grade
The QIDI X-MAX 3 is designed for industrial quality 3D printing, and achieves this thanks to its temperature controlled chamber and high-speed, high-quality printing.
It is the bigger sibling of the QIDI X-PLUS 3, and shares many features, except it has a bigger build volume, measuring 325x325x315 mm.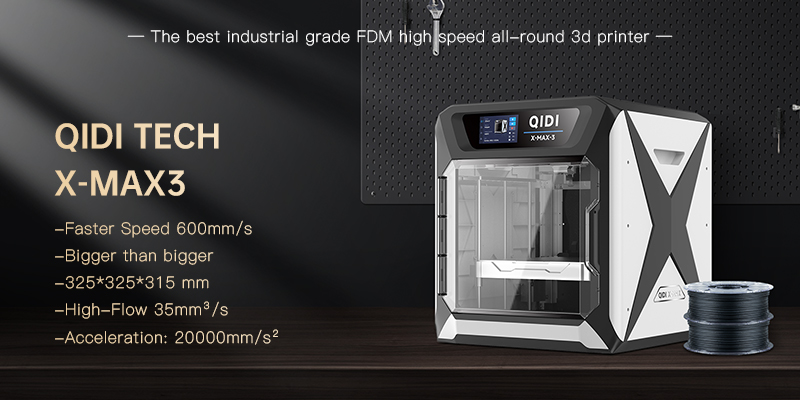 The X-MAX 3 also features the upgraded metal frame and 6mm aluminum build plate to ensure the super stability of printing on the MAX3. In addition, the CoreXY structure with 10mm transmission belt, temperature controlled chamber, new cooling system, high-grade hardness steel linear hollow optical axis and Klipper are all equipped on this machine.
In addition to the heated build chamber, the QIDI MAX3 is also equipped with an extra chamber circulation fan with activated carbon air filter on one side of the chamber for enhanced temperature control.
Usually the X-MAX 3 retails for $1,399, but you can get one for the discounted price of only $999.
Click here to learn more about the printer, and for details on how to get one.
So there you have it – 3D printing in a temperature controlled environment has just become a lot more affordable, and we are eager to see if these printers gain a following – our curiosity is definitely piqued!
If you would like to learn more about the new QIDI 3D printers and other offerings from the company, please visit the official website or send an email to info@qd3dprinter.com.
Come and let us know your thoughts on our Facebook, Twitter, and LinkedIn pages, and don't forget to sign up for our weekly additive manufacturing newsletter to get all the latest stories delivered right to your inbox.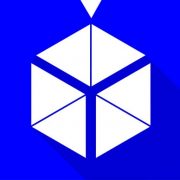 Heads up: our content may contain affiliate links. If you buy something through one of those links, you won't pay a penny more, but we'll get a small commission. Read more here.