In a recent interview with Parametric Architecture, computational designer Alessandro Zomparelli shared some thoughts (and pictures) of his work with Blender and his self-developed "Tissue" add-on. For those unaware of Tissue, it is a free add-on to make computational design a less cumbersome task.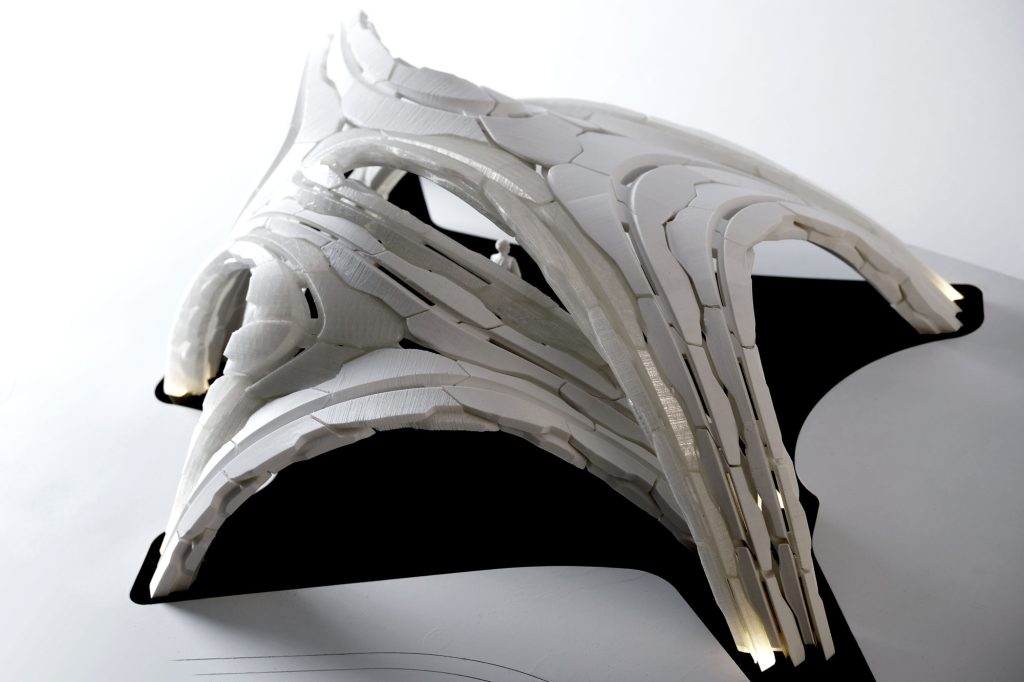 Alessandro Zomparelli is a member of Co-de-iT (Computational Design Italy), and has taught computational design workshops globally. In 2022, Zomparelli co-founded MHOX, a generative design studio pushing the boundaries of fashion and medical products that integrate body and design.
Tissue
Zomparelli's journey with Blender, an open-source 3D modeling software, began during his university studies. He was drawn to Blender's lightweight nature, smart mesh modeling workflow, and open-source community. Impressed by its potential, he developed the Tissue add-on to simplify computational design workflows and encourage architects and designers to join Blender's community. While he still uses other software for complex architectural projects, Blender remains his go-to tool for preliminary phases and specific fabrication processes like 3D printing.
Blender and the Tissue add-on have played a significant role in Zomparelli's projects. In the realm of fashion and medical design, Blender's modifiers enable the generation of complex shapes that conform to the body's anatomy. Zomparelli, along with Bruno Demasi, explored the possibilities of 3D printing with Blender through their Clay-Code experiments, which required developing new tools within the software.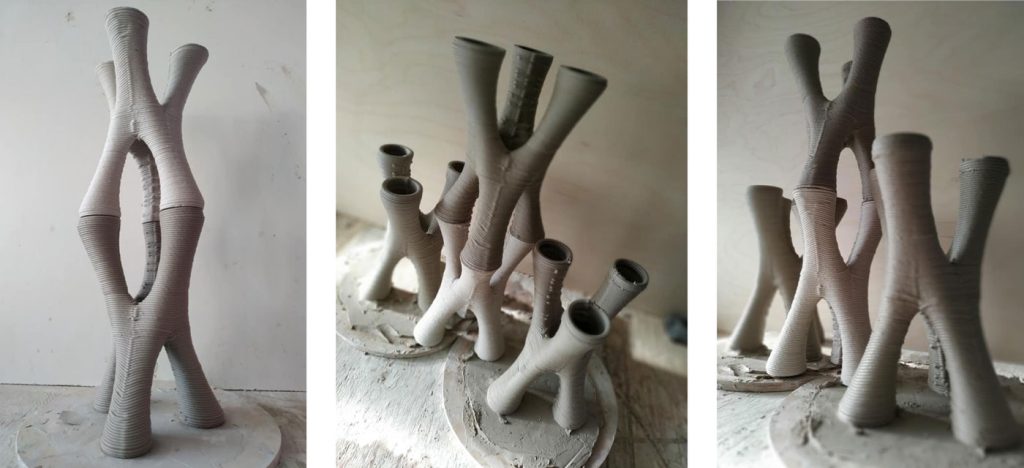 In architectural design, Blender proved invaluable for sketching ideas and quickly testing form-finding designs. The software's rendering capabilities also aided in effective project communication. The Tissue add-on specifically demonstrated its usefulness in projects like the AA Visiting School in Dubai, where it facilitated the design of a scale pavilion using cloth simulation, and at the University of Southern Denmark's CREATE Group, where it contributed to the creation of 3D printable formworks for concrete components.
Zomparelli's background in engineering and architecture, combined with his passion for computational design and 3D printing, has opened doors to collaboration across diverse industries. The unique competencies he possesses have proven to be valuable assets in tackling various design challenges.
With Blender and the Tissue add-on at the forefront of his work, Alessandro Zomparelli continues to revolutionize computational design, pushing the boundaries of what is possible in the world of 3D modeling and printing. His passion for open-source development and his contributions to the Blender community inspire other designers and architects to explore the vast potential of this powerful software.
You can learn more about the Tissue add-on at this link.
Come and let us know your thoughts on our Facebook, Twitter, and LinkedIn pages, and don't forget to sign up for our weekly additive manufacturing newsletter to get all the latest stories delivered right to your inbox.