Imagine a world where your off-the-shelf FDM printer is not limited to plastic filaments, but can also print with biodegradable pastes made from waste materials, or even edible substances. This vision came to life at the Delft Maker Faire, where maker Nedji Yusufova showcased a range of 3D printers converted with paste extruders.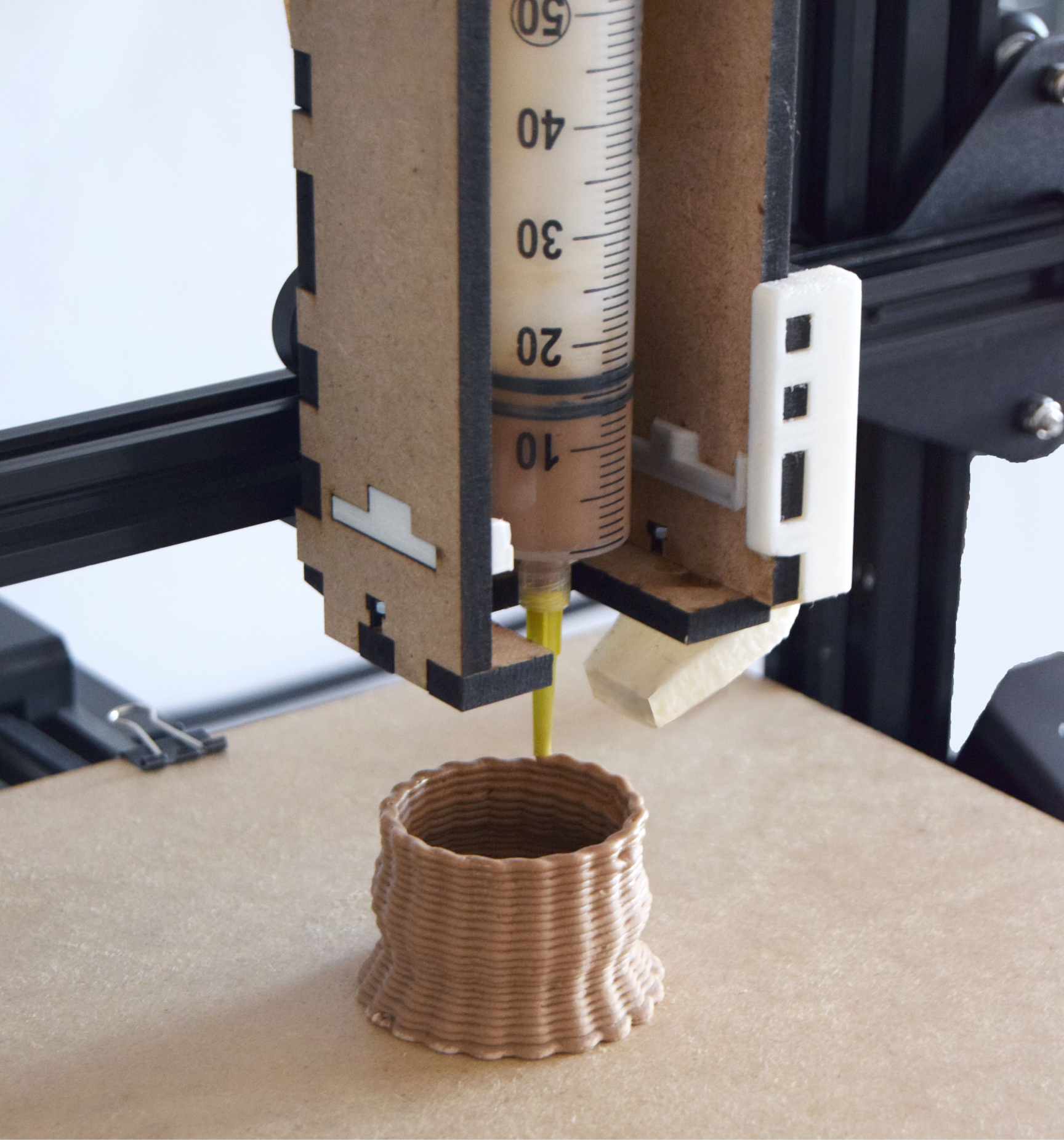 At the heart of Yusufova's paste extruder lies a disposable syringe, enclosed within a laser-cut plywood structure and driven by a stepper motor-powered lead screw. While similar concepts have been explored before, what sets this particular extruder apart is its compatibility with standard FDM printers. In fact, it can be easily integrated into many mass-market printers, making it accessible to a wider audience.
What makes paste extruders truly exciting is not just the extruder itself, but the materials it can work with. By using a paste extruder, you can experiment with a multitude of new recipes, pushing the boundaries of what can be 3D printed. This opens up exciting avenues for culinary enthusiasts, artists, and innovators alike.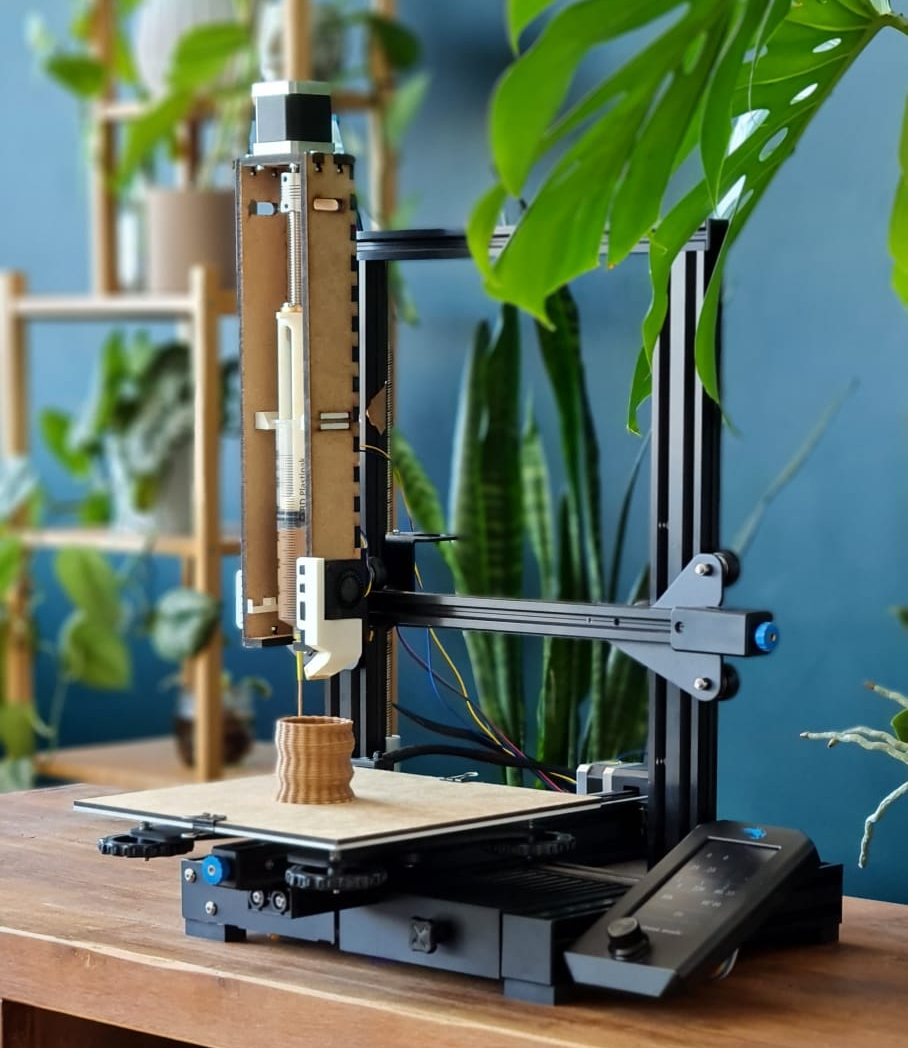 Aside from the ability to explore new materials, paste extruders offer a relatively straightforward build process. DIY kits, like the one developed by Yusufova, provide an accessible option for those interested in expanding the capabilities of their printers.
Additionally, the availability of open-source files empowers users to modify and adapt the extruder to their specific needs. You can purchase the ready-assembled kit over at this link, or if you fancy procuring your own components and doing it yourself, you can get the design files over here.
Come and let us know your thoughts on our Facebook, Twitter, and LinkedIn pages, and don't forget to sign up for our weekly additive manufacturing newsletter to get all the latest stories delivered right to your inbox.