German machine manufacturing company TRUMPF has revealed a fairly huge copper printed part designed for use in particle accelerators.
The component, measuring almost 400mm in height, was printed as part of a project named I.FAST (Innovation Fostering in Accelerator Science and Technology).
I.FAST aims to push innovation in the particle accelerator community, mapping out and facilitating the development of breakthrough technologies common to multiple accelerator platforms.
The EU-funded project is divided into 14 different work packages (WPs), with WP10 being devoted to additive manufacturing technologies that will aid with manufacturing and repair of accelerator components.
One such component resulting from the WP is the Radio Frequency Quadrupole (RFQ), which is a complex part of a linear accelerator used to accelerate single-species particle beams closer to the speed of light.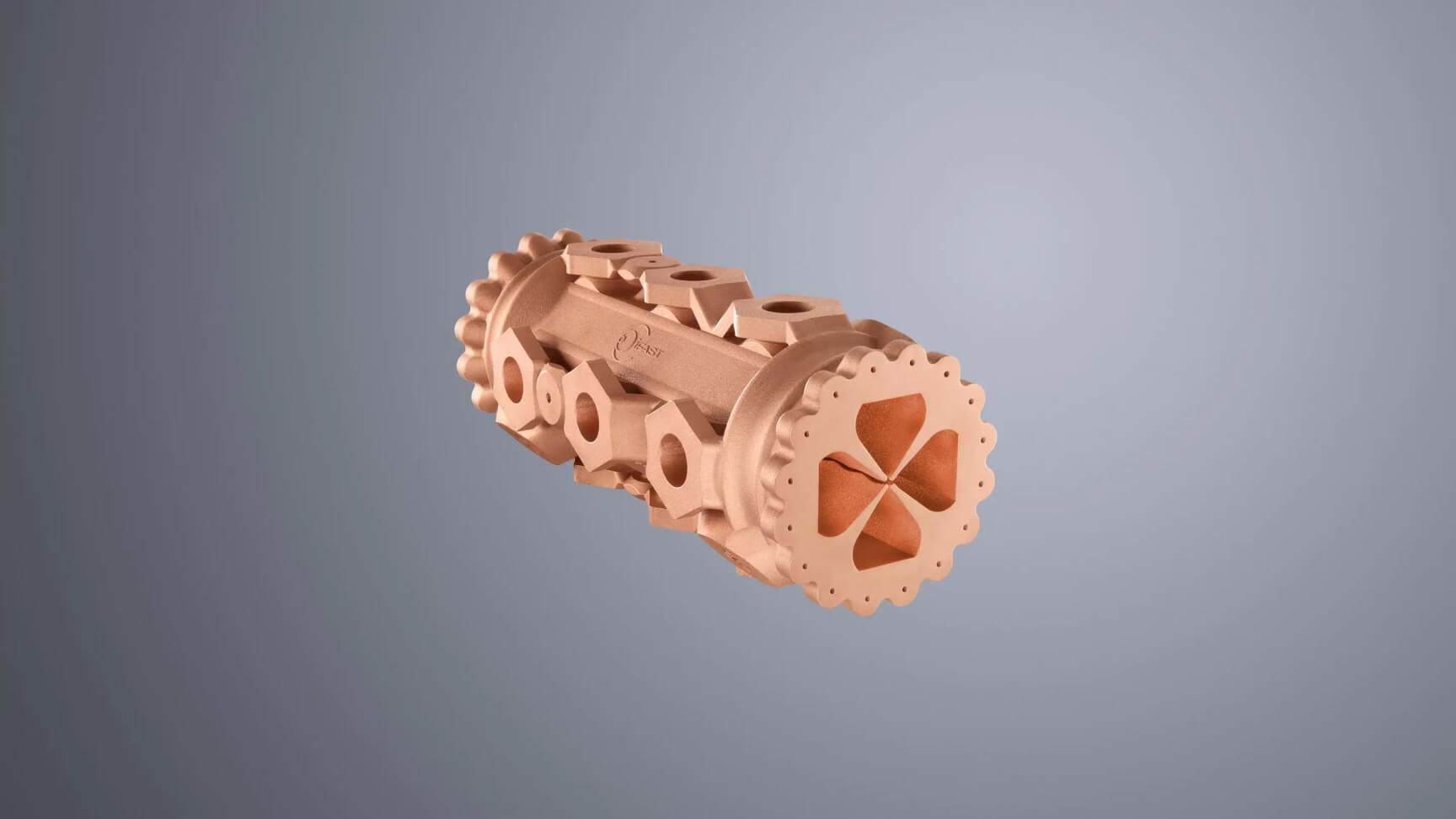 The I.FAST team had previously manufactured the quadrupole in 4 smaller segments, but this is the first time that the part has been printed in one single piece.
"This is proof that large copper components with a component height of nearly 400 millimeters can be manufactured additively with sufficient precision using our machines – or in other words: with 3D printing, we can manufacture even high-precision parts like this faster, cheaper and more energy-efficiently," said Michael Thielmann, AM specialist at TRUMPF.
Particle accelerators are not only used for back-hole making doomsday machines – according to I.FAST, there are over 30,000 of them currently operational globally, with the vast bulk of those being used in healthcare and industry. Linear accelerators are so compact and cost effective these days, they can even be purchased and installed in smaller hospitals.
I.FAST aims to push innovation of these smaller systems with AM so that they become accessible to healthcare at large.
"Additive manufacturing can help reduce the size and cost of all accelerators types, by improving and shortening their fabrication and enhancing their performance," said Maurizio Vretenar project coordinator at I.FAST.
Green Laser
The RFQ was designed by the team specifically to be printed on the Trumpf TruPrint 5000 green edition. It's called the green edition, because it uses green lasers, see? Copper is used due to its excellent thermal and electrical conductivity. Apparently use of these components generates a lot of waste heat that needs to be drawn away from the system.
"This is where our TruPrint 5000 green edition comes into its own. Thanks to the green laser, we can print even the finest copper structures at a high and consistent quality, with increased productivity," said Thielmann.
Traditionally, RFQs have been manufactured with milling and brazing. Naturally, there are many quality control steps and other assembly steps along the way, which adds significant cost to the manufacturing of such components. 3D printing the part in one piece cuts out a whole lot of time, effort and money from the manufacturing process.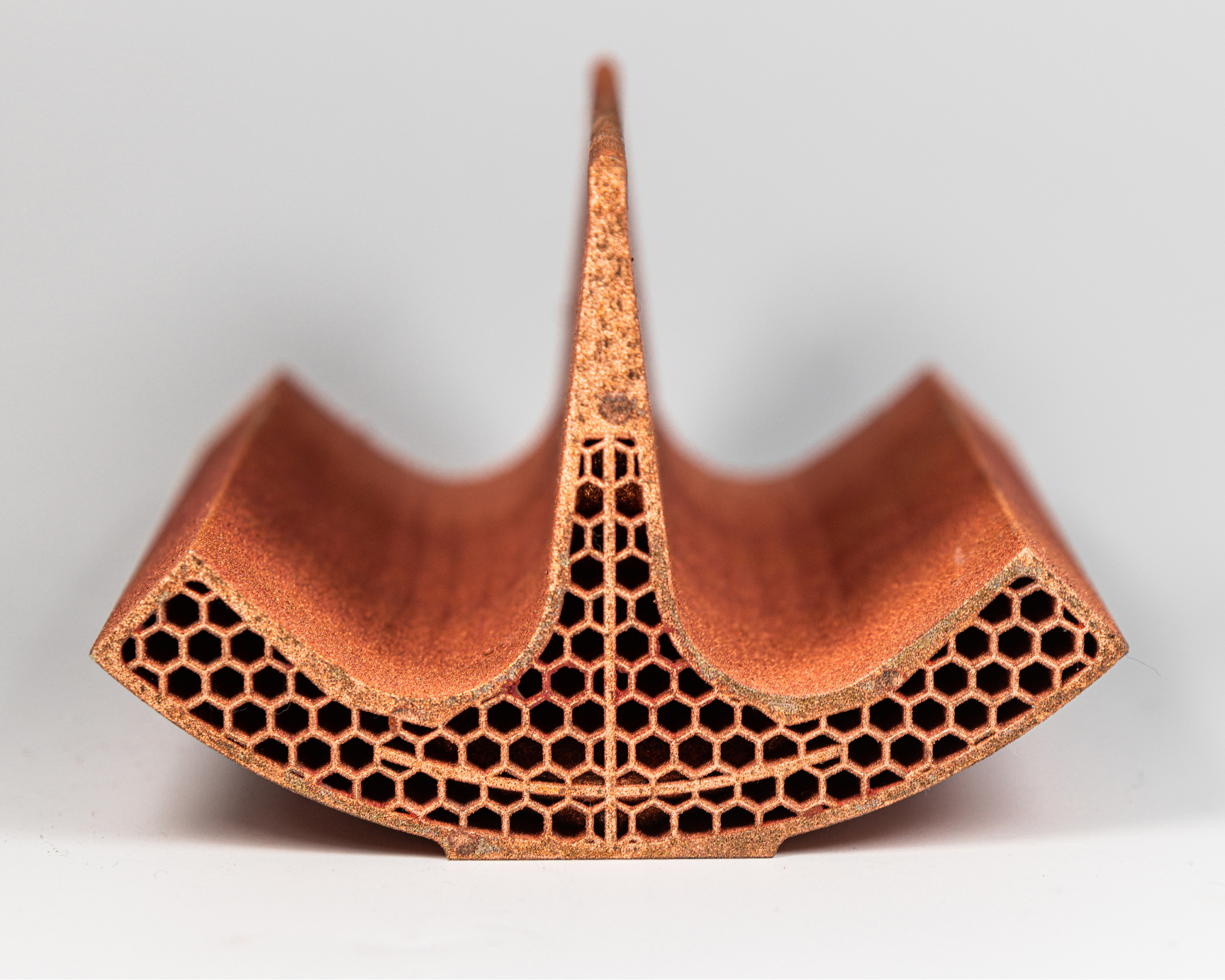 Using AM has also allowed extra geometric complexity of the part, which features cooling channels printed into the part.
Copper absorbs green laser light better than it does infrared laser light, making it easier and more efficient to process. Green lasers use less energy for the same job, and can print copper faster as a result.
"With our green laser, we are also faster in the additive manufacturing of copper components than comparable systems with infrared technology," said Thielmann.
Linear accelerators can be used for proton therapy against tumors in the abdomen or brain, as well as for medical isotope production. CERN is exploring other uses for such accelerators, including material analysis with the purpose of examining art masterpieces.
Trumpf will be showing off their big copper quadrupole at the upcoming Formnext event.