UK-based company, Rivelin Robotics, has turned to 3D scanning and robotic arms to remedy one of metal AM's biggest (and most time consuming) headaches – support removal.
Read on to learn more about how robots are being employed to assist with this laborious task.
A Major Grind
The use of metal additive manufacturing has allowed for the creation of complex and intricate parts in a faster and more cost-effective manner. However, post-processing of these parts, such as support removal, can introduce time and financial constraints that negate the benefits of AM.
While manual support removal is still the norm for many metal AM applications, there has been progress with automating the post-processing of these parts. The most common solution has been the use of CNC milling machines, but they are not always the best option for support removal in the AM ecosystem due to design flexibility and batch-to-batch variability of parts.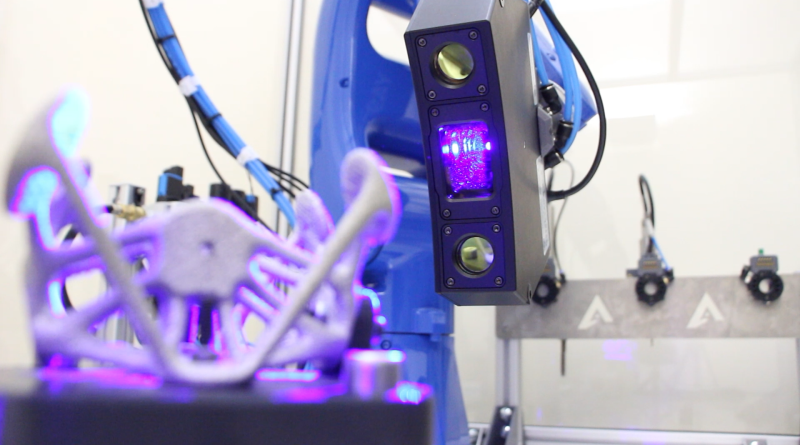 A better solution is the use of robots that can adapt to variability, especially for support and witness removal. These robots (such as the Rivelin Netshape robots) use sophisticated software and artificial intelligence systems to help generate tool paths and robot motions.
They can also locate parts using 3D scanning, which means desktop FDM printers can be used to make plastic fixtures quickly without worrying about accuracy or changes to the design. The end result is improved speed, accuracy, and repeatability when applied to support removal and finishing.
Adaptability is Key
The Rivelin Netshape robots are highly flexible, allowing them to be easily adapted to different applications and processes, and are designed with safety in mind. They also have lower power and coolant requirements than traditional CNC systems, increasing resource and energy efficiency while reducing waste.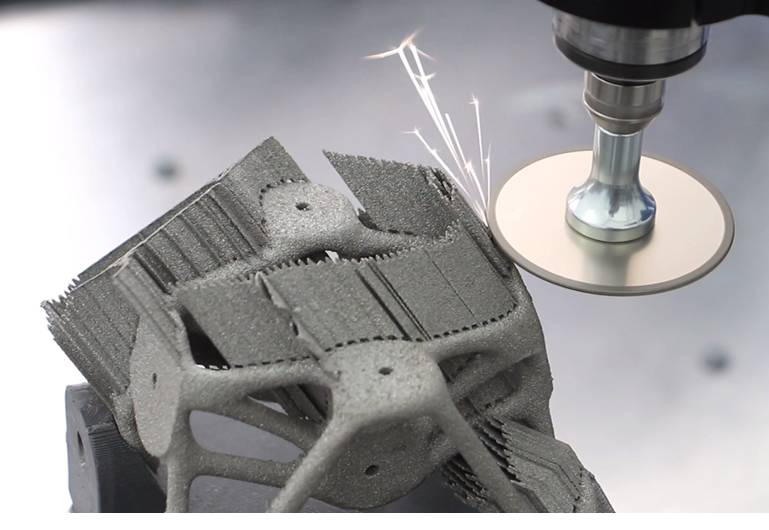 Rivelin Robotics claims that using their combination of robots and software, users can expect a 90% reduction in defects, a 10-fold reduction in operational cost, and total elimination of human risk and variability.
There must be something in that, as the company has so-far bagged GKN Aerospace and the UK Ministry of Defence as customers for the NetShape Robot system.
You can head on over to the Rivelin Robotics website if you would like to know more about their robots' capabilities, or learn about their pricing models.
Come and let us know your thoughts on our Facebook, Twitter, and LinkedIn pages, and don't forget to sign up for our weekly additive manufacturing newsletter to get all the latest stories delivered right to your inbox.