In his confirmation hearing before the Senate Armed Services Committee, Gen. Eric Smith, the nominee for the position of commandant of the Marine Corps, outlined his plans to continue the force overhaul and pursue battlefield-manufacturing technologies. Smith expressed his commitment to Force Design 2030, an initiative he has been involved in since its inception, emphasizing the need for accelerated progress and steady funding.
Smith highlighted the importance of addressing logistical challenges in potential combat scenarios, particularly in far-flung theaters. The Marine Corps is exploring various approaches, including pre-staging equipment, utilizing unmanned aerial, surface, and subsurface crafts, and implementing 3D printing technology to expedite the delivery of resources to Marines on the ground. Smith emphasized the value of additive manufacturing and 3D printing, even for critical components like aircraft engines and propellers.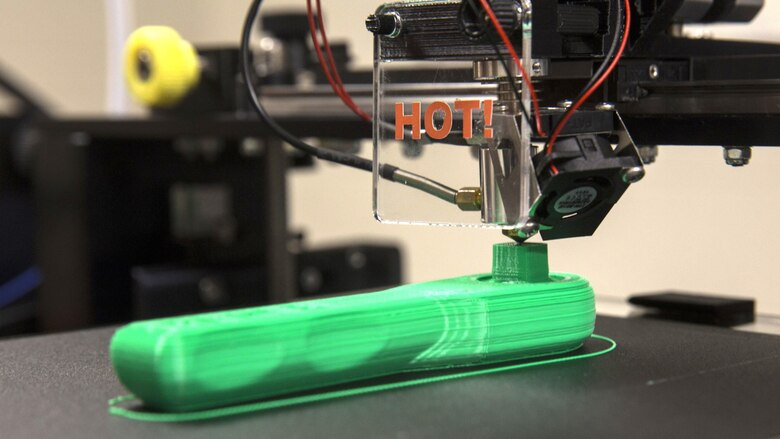 Furthermore, Smith emphasized the significance of reducing the weight of material, such as ammunition and body armor, as every pound matters when moving supplies across the vast Pacific expanse. He stressed the continued reliance on amphibious ships as the primary means of deploying Marines and their equipment. Smith echoed his predecessor, Gen. David Berger's stance, asserting that the Marine Corps must have a minimum of 31 amphibious warships to support training, mission deployments, and the realization of the Force Design 2030 vision.
Smith's confirmation hearing occurred against the backdrop of concerns about the Navy's failure to include an amphibious dock landing ship (LPD) in its 2024 budget request, as well as the premature retirement of three Whidbey Island-class dock landing ships. These actions put the Navy on a trajectory to fall short of the mandated 31-ship requirement set by the 2023 National Defense Authorization Act. In response, lawmakers, including Sen. Dan Sullivan, have expressed their dissatisfaction and urged the Navy to adhere to the statutory requirement.
"Force Design will continue because it will make us more ready to deal with peer threats," said Smith.
"But […] those 31 amphibious warships are a part of it, an absolute vital part, just as long-range fires, low-signature communications are…they're a national asset."
Overall, Gen. Eric Smith's confirmation hearing showcased his commitment to advancing force design, advocating for a robust amphibious fleet, and pursuing innovative technologies like 3D printing to enhance the Marine Corps' readiness and operational capabilities.
Come and let us know your thoughts on our Facebook, Twitter, and LinkedIn pages, and don't forget to sign up for our weekly additive manufacturing newsletter to get all the latest stories delivered right to your inbox.