Australian company AML3D has announced the sale of its industrial-scale ARCEMY 'X-Edition 6700' Wire Arc Additive Manufacturing (WAAM) metal 3D printing system to the US Navy's Additive Manufacturing Center of Excellence (AM CoE) in Virginia. The order, valued at approximately $1.1 million, was made through AML3D's value-added reseller, Philips Corporation.
This is not the first time AML3D has supplied its ARCEMY system to the US defense sector. Earlier, the US Department of Defense had ordered an ARCEMY X system, showcasing the growing interest in the company's technology. The collaboration with Philips Corp has been instrumental in expanding AML3D's presence in the US market and securing this order.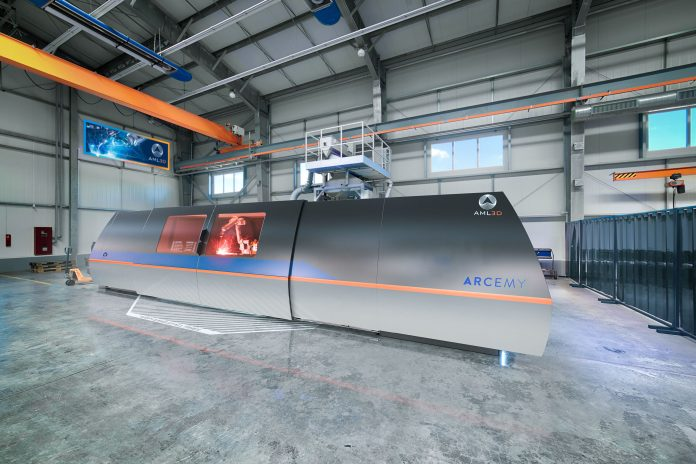 AML3D's WAAM 3D printing technology is known for its ease of integration into traditional manufacturing ecosystems, as it builds upon welding deposition with validated metal wire feedstocks already used in the industry. Additionally, the company has a strong track record of constructing and validating large-sized parts for the maritime sector, often in collaboration with BAE Systems.
The acquisition of this latest ARCEMY X system is part of the US Navy's efforts to establish a resilient, competitive, and sustainable supply chain and industrial base by rapidly adopting advanced manufacturing technologies. AML3D aims to further deepen its presence in the US defense and federal sectors, anticipating continued growth in sales.
"We are extremely pleased the US Navy has purchased this ARCEMY X…demonstrating their confidence in our technology and is a validation of our strategic focus on delivering ARCEMY systems to the US maritime and defense industries," said AML3D Interim CEO Sean Ebert.
"This follows the order, for the US Department of Defence, of an ARCEMY X early this year and further cements our strategic partnership with the US Navy.
With installation scheduled for early 2024, AML3D's success in selling advanced 3D printing systems to prestigious clients like the US Navy further solidifies their position in the additive manufacturing market.
Come and let us know your thoughts on our Facebook, Twitter, and LinkedIn pages, and don't forget to sign up for our weekly additive manufacturing newsletter to get all the latest stories delivered right to your inbox.