Romanian design studio Drag And Drop has been 3D printing exquisite vases with the aid of a Delta WASP 3MT and the Grasshopper Rhino plug-in.
Drag And Drop combines technology and craft to create unique designs with sustainability, beauty, and quality in mind. Founded in 2019 by Madalin Gheorghe and Dragos Sabareanu, the studio's mission is to redefine the aesthetic and performance of everyday objects by using state-of-the-art design processes and additive manufacturing.
With a focus on 3D printing as their main manufacturing technology, the Drag And Drop team aims to produce distinctive and innovative designs that are both functional and visually appealing.
Designs
The company makes use of Grasshopper, which is a plugin for the Rhino CAD software, capable of manipulating complex geometric shapes and designs using a node-based system.
Grasshopper operates by creating a series of interconnected components or "nodes," each with its own set of inputs and outputs. Users can drag and drop these nodes onto a canvas, connect them together, and adjust their parameters to create intricate and precise geometries, like the ones we are about to show you.
The first collection of vases presented below, known as Bulky, is characterized by a distinct textured appearance, reminiscent of woven fabrics. The set comprises three pieces of varying heights, each with a dynamic texture that reflects and interacts with light throughout the day. The intention behind the design is to create an ensemble that is not only aesthetically appealing but also has a tactile quality, inviting the user to explore the surface of the vases with their hands. Overall, the Bulky collection is an exquisite example of the fusion of design and artistry.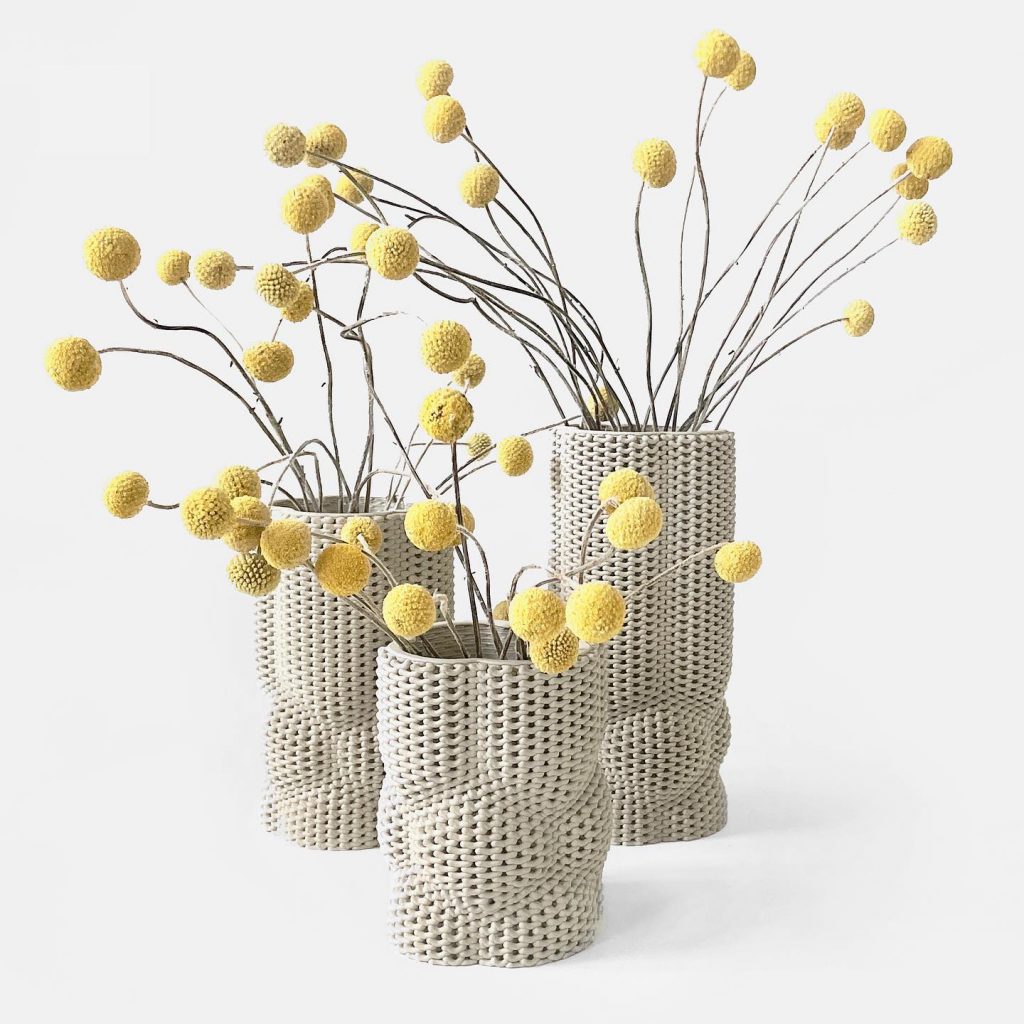 Next up, the Ripple vase shows how its organic wave-like pattern is a perfect example of how mathematical formulas can be employed to mimic natural designs. The designer has effectively captured the essence of the rippling motion found in the natural world to create a visually stunning piece of art.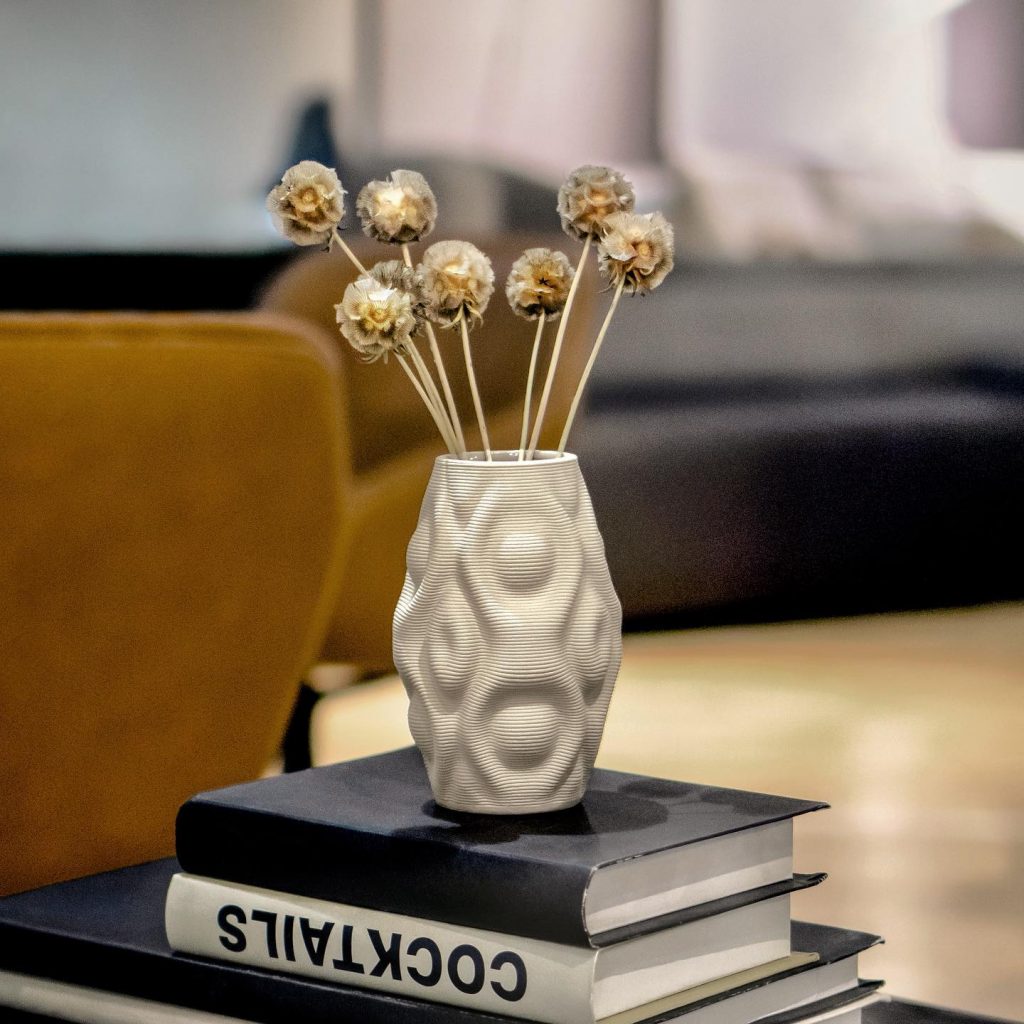 The Melting Vase's design is intimately tied to its material and production technique, capitalizing on the malleability of wet clay when depositing each layer during 3D printing. The vase measures ø100mm by 170mm and is crafted from 100% natural clay. The exterior is presented in a matte finish, while the interior boasts a glazed appearance.
Last, and by no means least, is the The Kilim vase, which honors the age-old art of carpet weaving by incorporating its unique texture into a contemporary design. The vase's slender cylindrical shape features a modern interpretation of the kilim weaving technique.
After 3D printing, the vase is then meticulously finished by hand and showcases a matte exterior and glazed interior. The Kilim vase is a perfect example of how old-world artistry and modern manufacturing techniques can come together to create beautiful and unique designs.
You can get your hands on these designs, and even have the company manufacture your own designs and ship them out to you, by contacting Drag And Drop.
Come and let us know your thoughts on our Facebook, Twitter, and LinkedIn pages, and don't forget to sign up for our weekly additive manufacturing newsletter to get all the latest stories delivered right to your inbox.