Telangana, a state in India, is set to make history with the world's first 3D printed temple. Apsuja Infratech, a Hyderabad-based construction company, is collaborating with Simpliforge Creations to create this remarkable architectural marvel.
Located in the Siddipet district's Charvitha Meadows, the 3D printed temple is a fusion of technology, culture, and sustainable creativity. The temple spans an impressive 3,800 square feet and stands at a height of approximately 30 feet. It is constructed using indigenous materials and software developed specifically for 3D printing.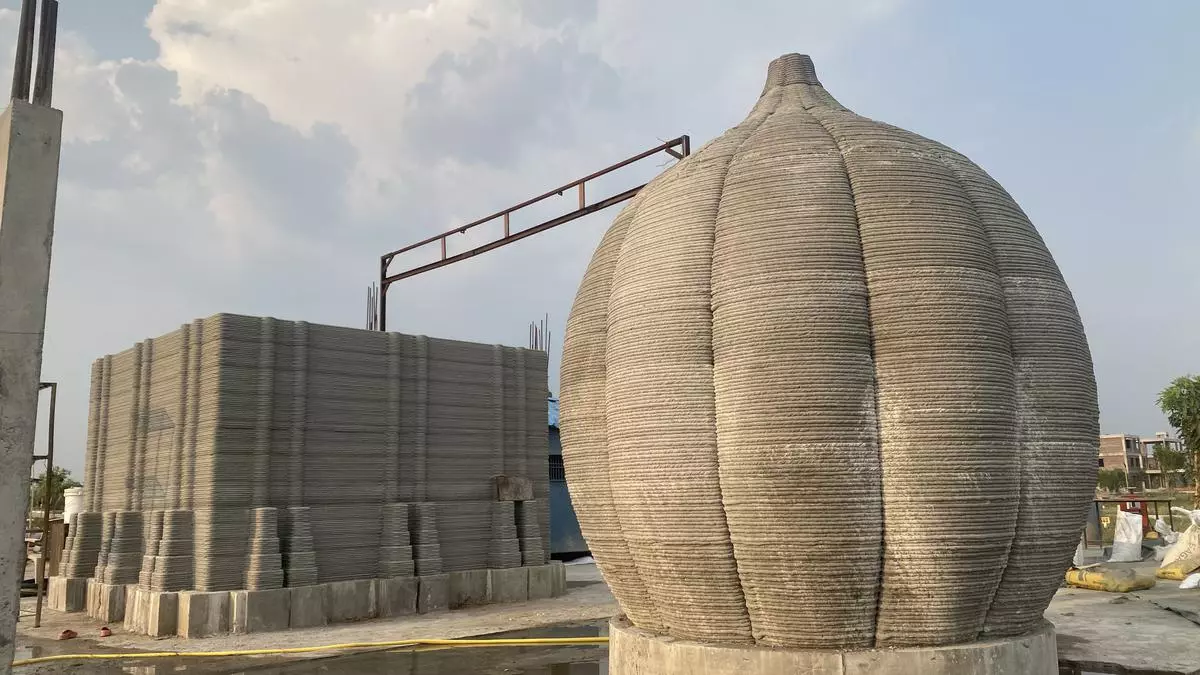 The temple comprises three distinct sanctums or 'garbhas,' each dedicated to a different deity. The first sanctum is dedicated to Lord Ganesha and takes the form of a Modak, a traditional Indian sweet. The second sanctum, known as Shivalay, is devoted to Lord Shankar. Lastly, there is a lotus-shaped sanctuary for Goddess Parvati.
Hari Krishna Jeedipalli, the Managing Director of Apsuja Infratech, explained that the construction process presented unique challenges, particularly when printing the dome-shaped structures such as the Modak and Lotus. However, the team overcame these obstacles through innovative design techniques, meticulous analysis, and adherence to the principles of temple architecture.
The temple is currently in its second phase of construction, focusing on the creation of the Lotus and gopurams. This project follows the success of India's first 3D printed bridge prototype at Charvitha Meadows, further solidifying the state's position as a pioneer in 3D printed architecture.
The 3D printed temple not only showcases the immense potential of this construction technique but also highlights the capabilities of the robotic arm system developed by the Simpliforge team.
Come and let us know your thoughts on our Facebook, Twitter, and LinkedIn pages, and don't forget to sign up for our weekly additive manufacturing newsletter to get all the latest stories delivered right to your inbox.