In a historic achievement, China's Landspace marked a great leap forward in space exploration by launching the ZQ-2 Y2 rocket on August 15, 2023, from the China Jiuquan Satellite Launch Center.
The feat was made possible through the efforts of Bright Laser Technologies (BLT), headquartered in Xi'an, China. BLT played a pivotal role by leveraging metal Additive Manufacturing (AM) to fabricate critical components integral to the ZQ-2 Y2 methane and liquid oxygen (methalox) fueled rocket.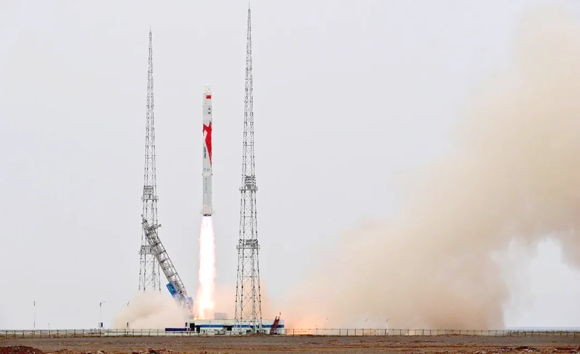 The ZQ-2 Y2 rocket boasts a two-stage design with dimensions of 3.35 meters in diameter and a towering height of 49.5 meters. With a launch weight of 219 tons and takeoff thrust of 268 tons, it firmly establishes itself as a titan of spacefaring capability. Most notably, the ZQ-2 Y2 holds the distinction of being the world's first liquid oxygen-methane carrier rocket to triumphantly reach orbit.
BLT's ingenious approach involved an exhaustive analysis of service conditions for various components. By meticulously selecting superalloys and stainless steel, the team ensured compliance with stringent mechanical requirements.
The additive manufacturing process was executed using BLT's cutting-edge BLT-S310 and BLT-S400 Laser Powder Bed Fusion (LPBF) machines. Certified by industry giant Airbus, the BLT-S310 boasts an impressive build envelope of 250 × 250 × 400 mm. Meanwhile, the BLT-S400, tailored for aerospace applications, boasts a more extensive build area, capable of fabricating components up to 400 × 250 × 400 mm in size.
The AM fabricated parts not only met performance expectations but also unlocked the potential for crafting intricate structures. This substantially curtailed prototyping and validation time, bolstered operational efficiency, and facilitated vital weight reduction.
The achievement will surely be reassuring for US-based Relativity Space, who attempted to launch their own 3D printed oxygen-methane rocket earlier this year (which failed to reach orbit). Now, they know that it is indeed achievable. Onwards and upwards!
Come and let us know your thoughts on our Facebook, Twitter, and LinkedIn pages, and don't forget to sign up for our weekly additive manufacturing newsletter to get all the latest stories delivered right to your inbox.