Researchers at NIST, the University of Wisconsin-Madison and Argonne National Laboratory have discovered a means of printing 17-4 precipitation hardening (PH) stainless steel so that it retains the same properties as the traditionally produced alloy. 17-4 PH steel is prized by critical industries such as aerospace, nuclear and maritime engineering for its durability and corrosion resistance.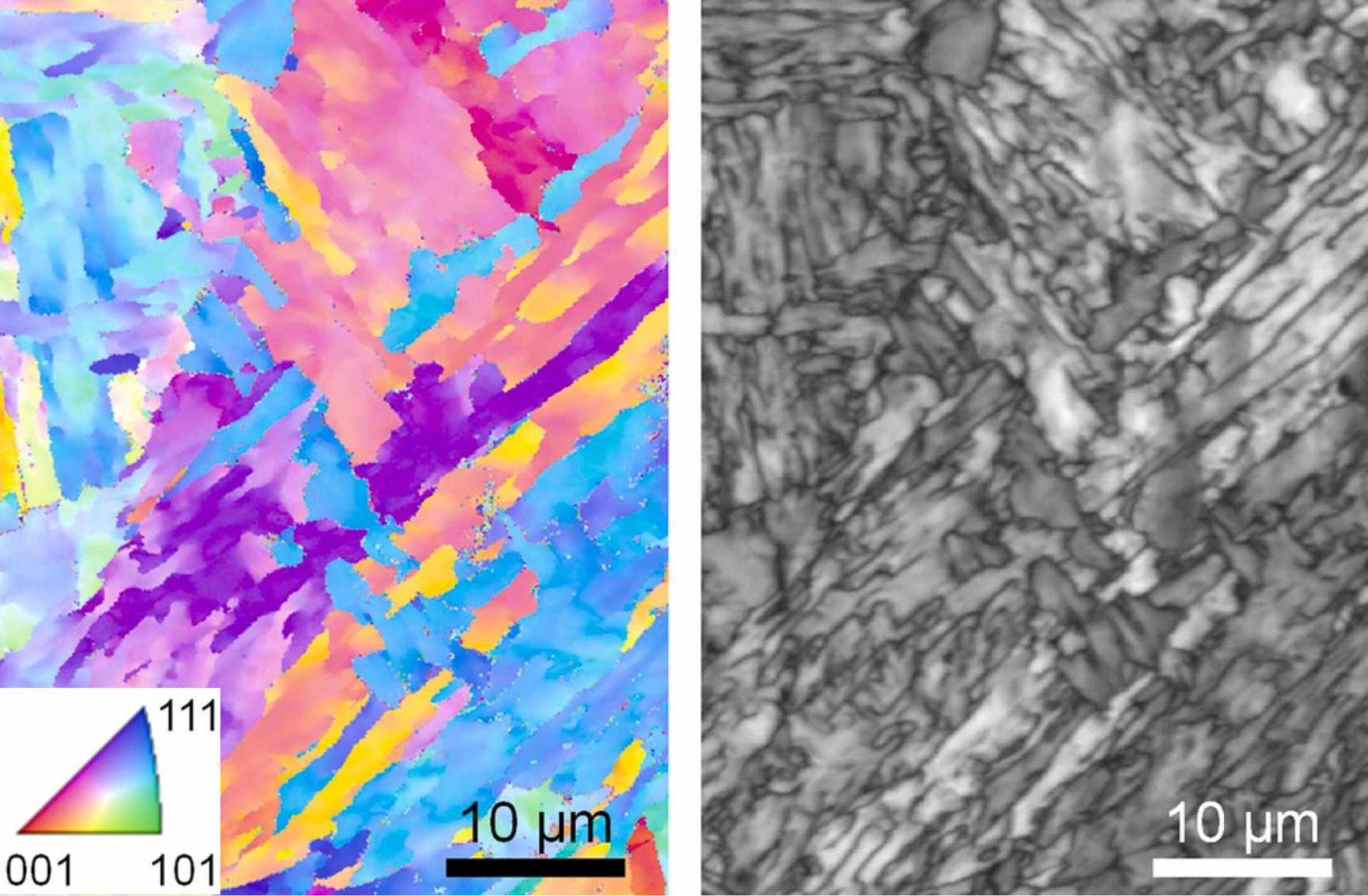 The discovery was made possible thanks to an X-Ray imaging process known as Synchrotron X-Ray Diffusion (XRD), which requires the use of a particle accelerator.
"In XRD, X-rays interact with a material and will form a signal that is like a fingerprint corresponding to the material's specific crystal structure," said co-author Lianyi Chen, a professor of mechanical engineering at UW-Madison.
"Our 17-4 is reliable and reproducible, which lowers the barrier for commercial use. If they follow this composition, manufacturers should be able to print out 17-4 structures that are just as good as conventionally manufactured parts."
17-4 PH is a martensitic precipitation hardened stainless steel. Martensites are a very hard form of steel crystalline structure which are formed by the rapid cooling (quenching) of the austenite form of iron. The cooling conditions must be perfectly controlled, and due to the rate at which the cooling must occur, it is incredibly difficult to monitor, hence why it has not been 3D printed until now.
"When you think about additive manufacturing of metals, we are essentially welding millions of tiny, powdered particles into one piece with a high-powered source such as a laser, melting them into a liquid and cooling them into a solid," said Fan Zhang, NIST physicist and co-author of the paper.
"But the cooling rate is high, sometimes higher than one million degrees Celsius per second, and this extreme nonequilibrium condition creates a set of extraordinary measurement challenges."
The XRD was used to fire high energy X-rays at the sample during printing and the researchers were able to monitor the changes in the alloy as it cooled. They also observed the formation of certain nanoparticles which in traditional manufacturing would require additional cooling steps to produce. With the 3D printed version, this step was not needed.
"Composition control is truly the key to 3D-printing alloys. By controlling the composition, we are able to control how it solidifies," said Zhang.
"We also showed that, over a wide range of cooling rates, say between 1,000 and 10 million degrees Celsius per second, our compositions consistently result in fully martensitic 17-4 PH steel."
Using XRD to monitor the process could have applications for other alloys as well, not only steel. But for now, the researchers say that by printing the 17-4 PH they are effectively lowering the cost barrier to entry for commercial entities wishing to use the steel.
In addition, the results from the XRD scans can be used to increase the precision and accuracy of computer models for simulation of the AM alloying process.
You can read the research paper, titled "Phase transformation dynamics guided alloy development for additive manufacturing", over at the Additive Manufacturing journal, at this link.