Oak Ridge National Laboratory (ORNL) and ZEISS have signed a licensing agreement to enhance the inspection of 3D printed components using industrial X-ray computed tomography (CT). The collaboration aims to utilize ORNL's machine learning algorithm, Simurgh, to expedite evaluations of 3D printed parts while significantly reducing inspection costs.
The partnership is part of a five-year research initiative supported by the Department of Energy's Advanced Materials and Manufacturing Technologies Office and a Technology Commercialization Fund award. The primary focus of this endeavor has been to leverage CT scanners and measuring tools to examine the internal structure of 3D printed items, identifying defects and cracks during the manufacturing process.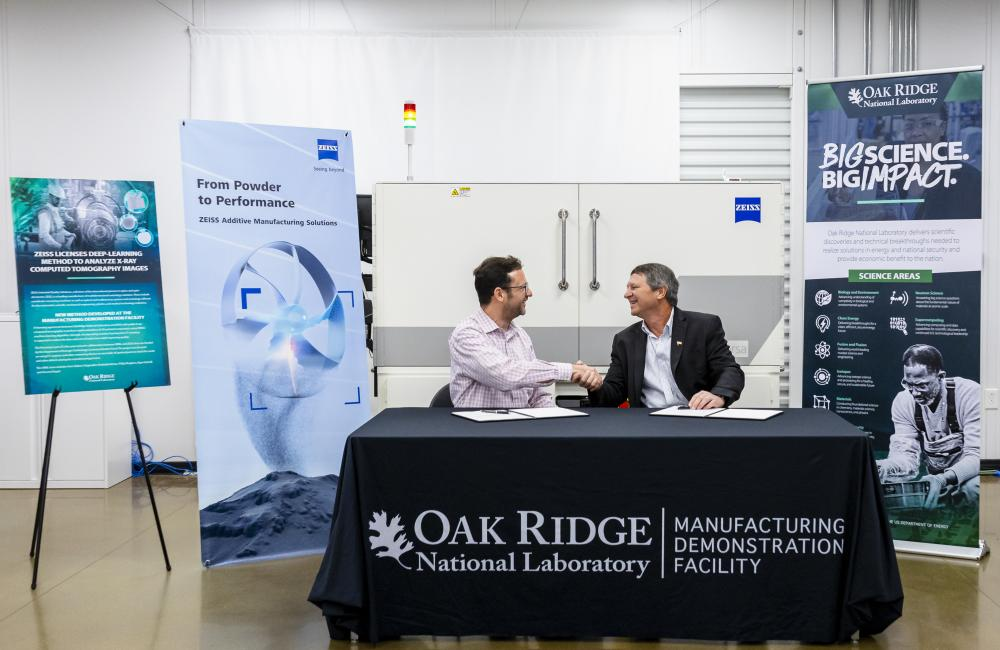 Traditional manufacturing methods benefit from decades of experience that guide quality control processes. However, 3D printing introduces unique challenges, requiring innovative approaches to ensure flawless production. By incorporating CT scanning the collaboration seeks to accelerate and simplify the inspection process for widespread industry adoption.
The Manufacturing Demonstration Facility at ORNL serves as the research site, equipped with advanced CT systems and scanning electron microscopes from ZEISS. These tools detect subtle flaws in 3D printed components. However, the real breakthrough lies in the Simurgh algorithm, which employs deep learning to expedite scanning and analysis, enhancing accuracy and efficiency.
This precision is crucial for critical parts operating in extreme conditions, such as 3D printed turbine blades tested in high-temperature environments. Moreover, ORNL explores the extension of CT scanning to industries like microelectronics and batteries, potentially revolutionizing quality control in these sectors.
"CT is a standard nondestructive technique used in a multitude of different industries to ensure the quality of the component that is being produced," said ORNL researcher Amir Ziabari.
"But CT is traditionally an expensive and time-consuming process. The challenge is how can we leverage what we know of physics and technology to speed up the CT process to allow it to be more broadly adopted by industry."
By making CT scanning faster and more cost-effective, the collaboration envisions its integration into mainstream production lines, aligning with the ultimate goal of unlocking 3D printing's full potential.
Source: ornl.gov
Come and let us know your thoughts on our Facebook, Twitter, and LinkedIn pages, and don't forget to sign up for our weekly additive manufacturing newsletter to get all the latest stories delivered right to your inbox.