Zellerfeld, a 3D-printed footwear tech company, has launched an open beta platform that allows consumers to experience its shoe-making process and provide feedback. The company's proprietary printers, software, materials, and print-farm design have been developed over seven years, and recently received $15 million in seed funding from Founders Fund.
Zellerfeld has previously collaborated with fashion designers such as Rains, Kanye West, KidSuper, and Heron Preston, and has made appearances at Paris Fashion Week Men's.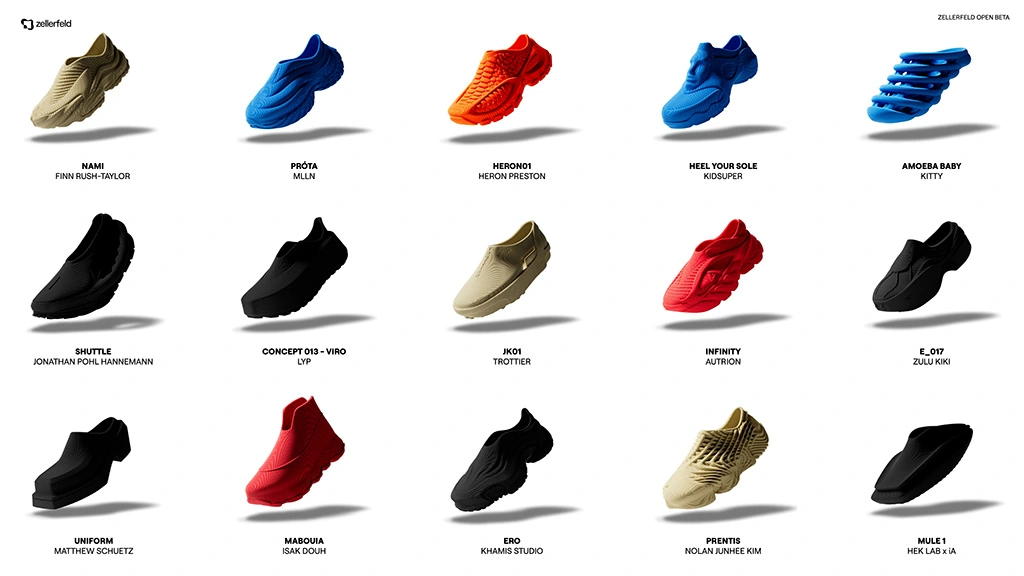 The resulting 3D-printed shoes are fully recyclable and custom-fit, with no stitches or gluing required. Zellerfeld's closed-loop production model eliminates upfront costs and reduces development lead times, and the company aims to create an ethical, sustainable, and design-led future for footwear.
The open beta platform features 15 designs, with new designs added weekly, all available in limited quantities. With the open beta program, Zellerfeld aims to break down the barriers to entry for designers and offer a platform for experimentation.
Consumers can visit the Zellerfeld website to browse and purchase the 3D-printed shoes.
Come and let us know your thoughts on our Facebook, Twitter, and LinkedIn pages, and don't forget to sign up for our weekly additive manufacturing newsletter to get all the latest stories delivered right to your inbox.