If a poll was taken of makers around the world asking what one characteristic of 3D printing filament they'd like to be improved, there's a good chance that higher heat deflection would be at the top of the list. Some may vote for more strength, sure, but my own experiences reflect more projects being inhibited by the heat resistance of the material than by its strength. A lot of this is related to the popularity of PLA, which has a low softening temperature – too low to be used for most outdoor applications. But it's also easier to enhance the strength of a part by adjusting its geometry, size, or print settings, changes that have little effect on a part's heat deflection. It's not that there aren't materials available with higher heat deflection; there's ABS, nylon, polycarbonate, and others, they just aren't as easy to print as PLA. BigRep's HI-TEMP material is supposed to be easy to print AND have a high heat deflection point. Can it be true?
The material is a biopolymer, meaning, like PLA, it's derived from plants. That makes it significantly more environmentally friendly than plastics derived from petroleum, such as ABS. And besides having a very high heat resistance temperature of 160°C, the material is also rated as food safe, extending its functionality even more.
The spool arrived well packaged with several packets of desiccant and the filament has a consistent roundness. It loaded easily into the Ultimaker S5 with PLA settings, though the hotend temperature was increased slightly to 210°C for printing. The bed remained at 60°C. Besides the temperature adjustment, standard PLA settings were used for all of the prints. Now that we've gotten through the technical bits, let's make a Benchy!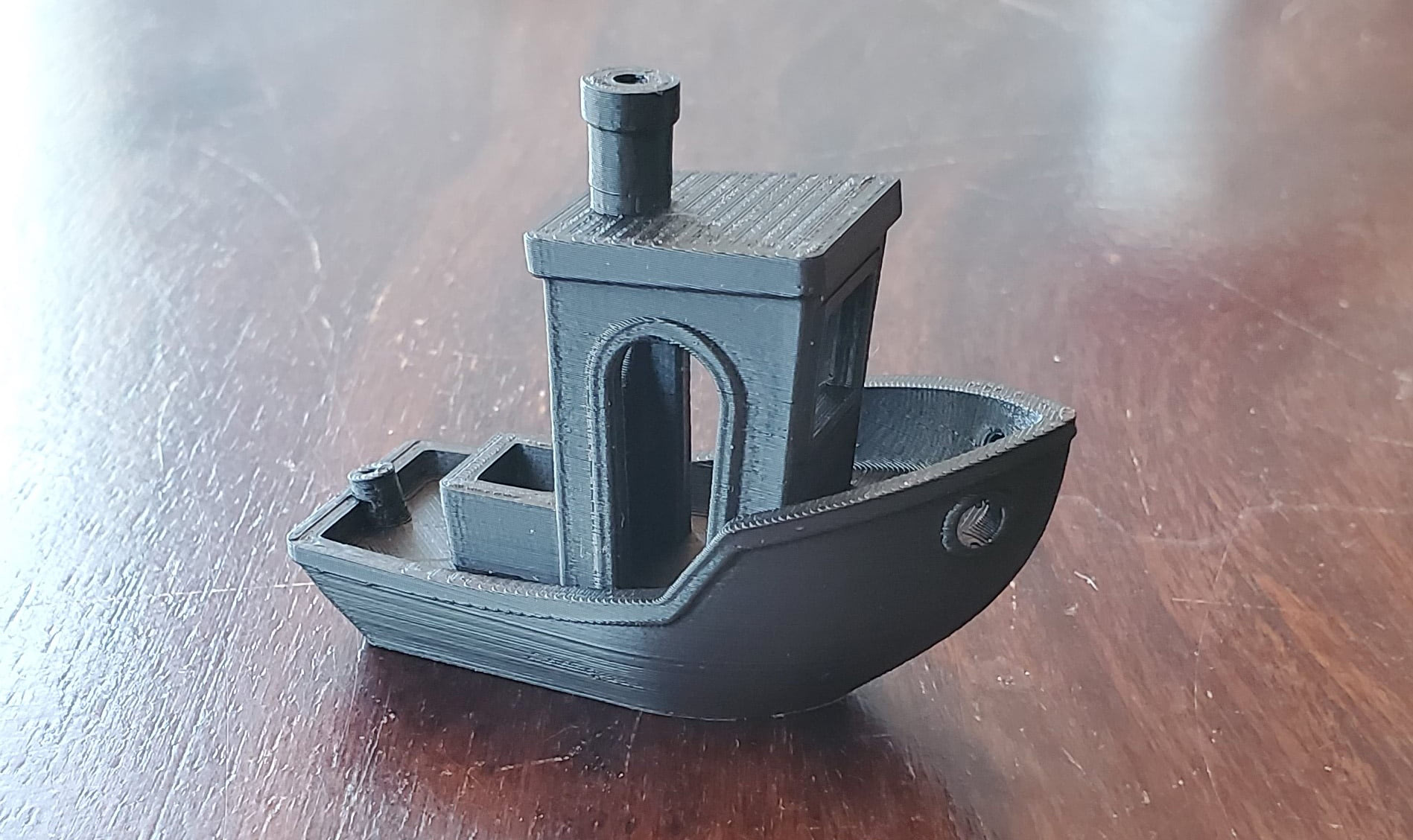 You may recall that I prefer matte materials so I'm already in love with this one. Layer lines are so much harder to see on matte colors like this and it does a lot for the overall aesthetic. The matte finish doesn't stop at good looks though as the texture is also different, smooth but not silky like PLA. Beyond the matte finish, the print is exceptional in every way. This ranks as one of the best Benchies I've printed. There are no issues on overhangs, bridges, pillars, or small features. Let's try out the All In One 3D Printer Test.

This material is breaking all sorts of records. Previously, only PETG was able to go all the way to 75° of overhang without issue. But clean stair-stepping can be seen on the underside of the arch so this material can truly hang. The top surfaces of this print are phenomenal, and the smoothness of the walls is better than any material I've seen. Everything else is just as good: clean pillars, sharp corners, and straight bridges. Let's see if it can handle longer gaps with the Bridging Test.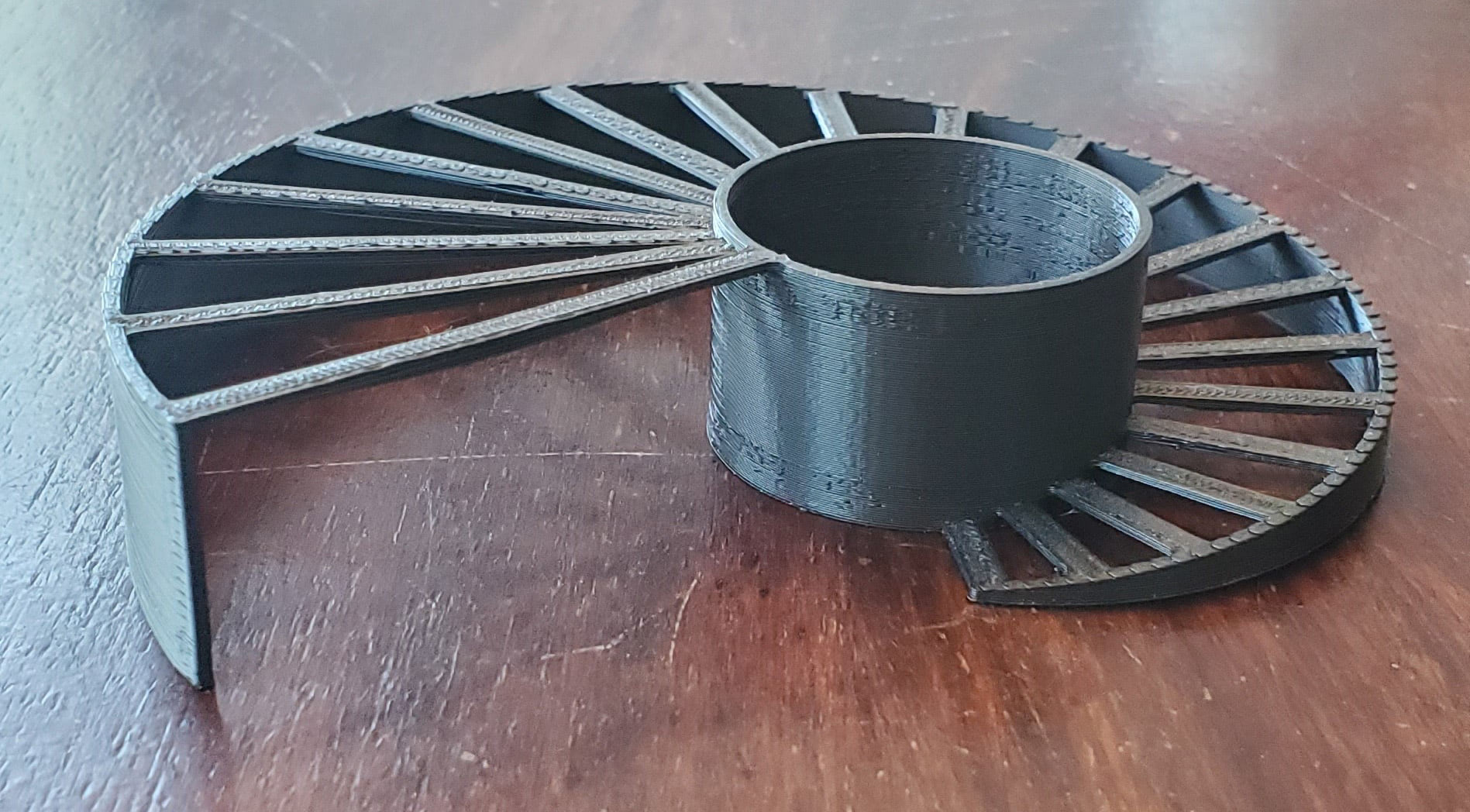 That bridging is as good as PLA. What can't this material do?
To put this material's heat deflection to the test, a rectangular bar was printed, measured, annealed in an oven, and then measured again for any changes.
Original dimensions: 20.4mm x 120.5mm x 5.94mm
Post-annealing dimensions: 20.28mm x 120.37mm x 5.96mm
BigRep isn't exaggerating about the heat deflection temperature of this material because it didn't change at all after being annealed. Engineers can confidently use HI-TEMP outside and in hot environments.
Layer bonding was tested by printing three Vertical Tensile Bars and breaking each one under a measured load. The HI-TEMP numbers are 38lbs, 41lbs, and 39lbs for an average of 39.3lbs, which is a very consistent result if not particularly high.
To really showcase this material, I wanted to print something where its food-safe rating and its ability to function outside were utilized. In today's times, there's nothing more relevant than a Filter Mask.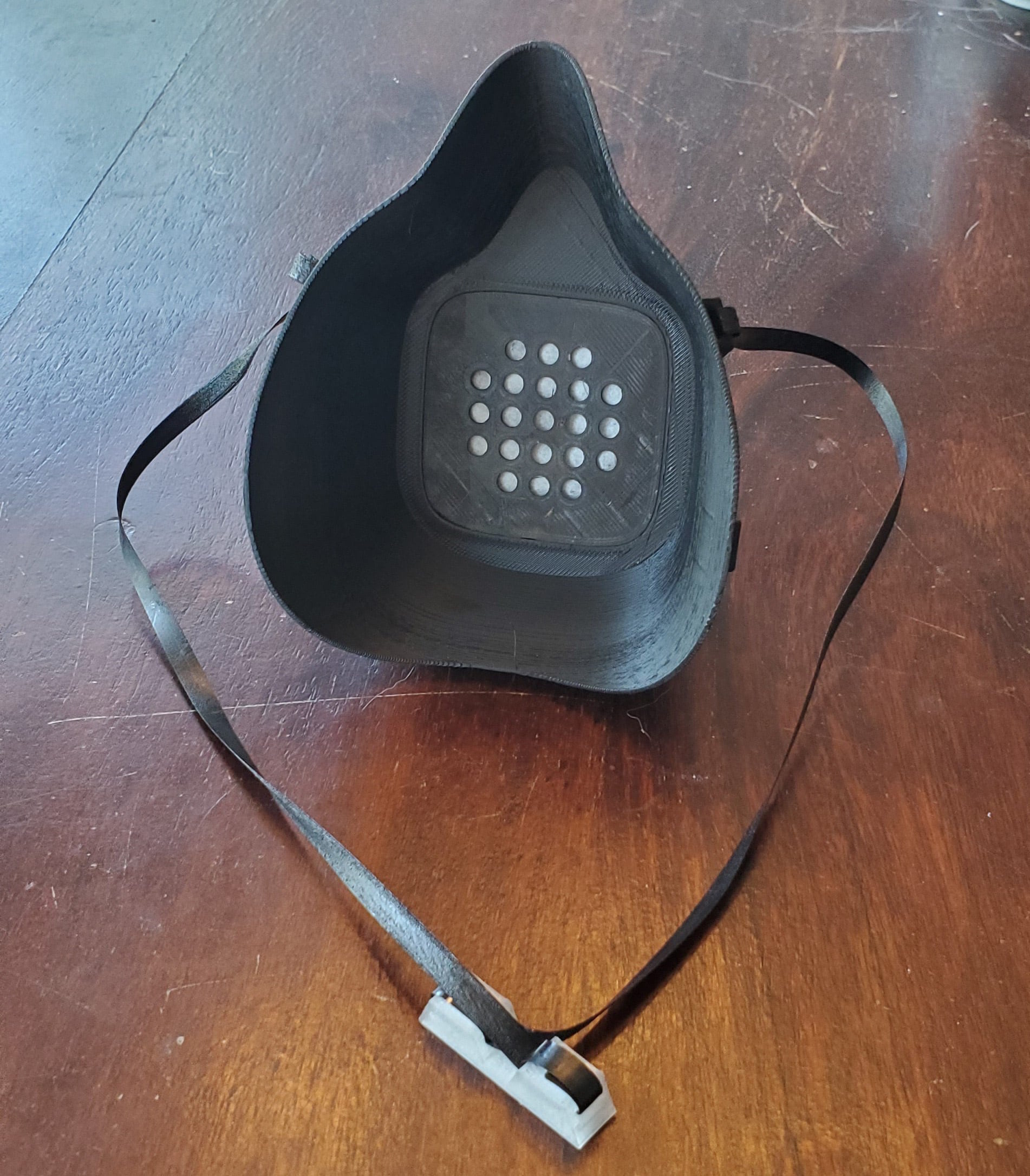 This mask can use N95 filters, though I'm just using coffee filters. Oddly enough, I didn't have any elastic bands around the house. What I did have was some TPU material that's fairly elastic, so I printed a couple bands and it actually stretches and works as intended. The little clip was printed in PETG because it just happened to be loaded into the printer when I realized I needed a clip, so besides the filter, this mask is completely 3D printed in three different materials.
Conclusion
This is my new favorite material. I had no problems when printing this material. No peeling, no warping, no stringing, no nothing. It handles overhangs and bridges like a champ, and the matte finish really brings with it an air of professionalism. Most importantly, I never have to worry about my parts warping in the sun with this material. For those in need of material that's easy to print, can take the heat, and look good doing it, look no further than BigRep's HI-TEMP.