Exotic 3D printing materials are great and I've had a lot of fun reviewing BigRep's flexible, high-temp, fast-printing, and transparent materials. Today, though, we're going back to ol' reliable: PLA. This tried-and-true material may seem boring when compared to the carbon-filled nylons and polycarbonates that are readily available but there are solid reasons that PLA still dominates the market. But do those reasons apply to BigRep's PLA? We'll find out!
When PLA hit the consumer 3D printing market, it was presented as an alternative to ABS, the most popular printing material at the time. ABS is a petroleum-derived thermoplastic that's heavily used in injection molding so it wasn't specifically engineered for 3D printing. It works, but it requires not only a heated bed but also an enclosed (and, ideally, heated) build chamber to prevent severe warping. PLA, on the other hand, doesn't even require a heated bed, though results will be more consistent with a slightly heated bed. It's also derived from plant sugars, making it renewable. Even though some of the mechanical properties of PLA are inferior to those of ABS, the accessibility and printability of PLA earned it the top spot in the market.
I went with BigRep's Purple PLA and the first thing I noticed is that it's professionally packaged and spooled. It's uniformly round as well. It loaded without issue into the Ultimaker S5 with standard PLA settings and all objects were printed at 200°C (hotend) and 60°C (bed). We begin with Benchy, printed with 0.15mm layers.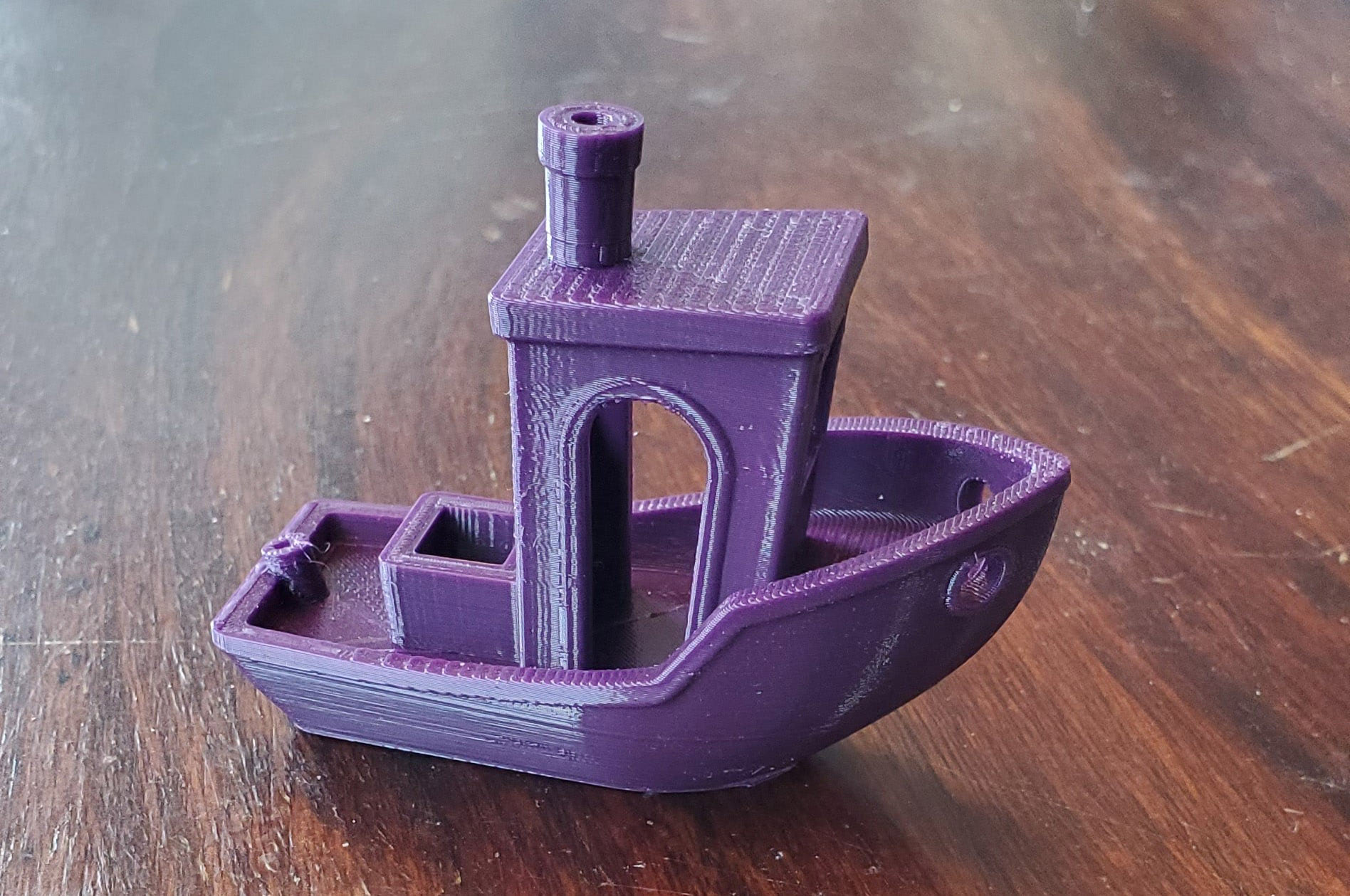 And it's exactly what I was expecting: flawless. The overhangs are smooth, the bridging is clean, the pillars are straight, and the smallest details are visible. It's prints like this that cause people to reach for PLA, especially when printing something new. Let's move on to the All In One 3D Printer Test.

Another excellent showing, though not as perfect as the Benchy print. At around 75° of overhang, the quality of the underside of the arch starts to deteriorate. That's quite a steep angle, though, so that's still a decent result. Other than that, everything else looks good. The pillars have straight edges and no stringing, top surfaces are solid, and the circles and squares are within spec. And the bridging looks very promising so let's see how it measures up in the Bridging Test.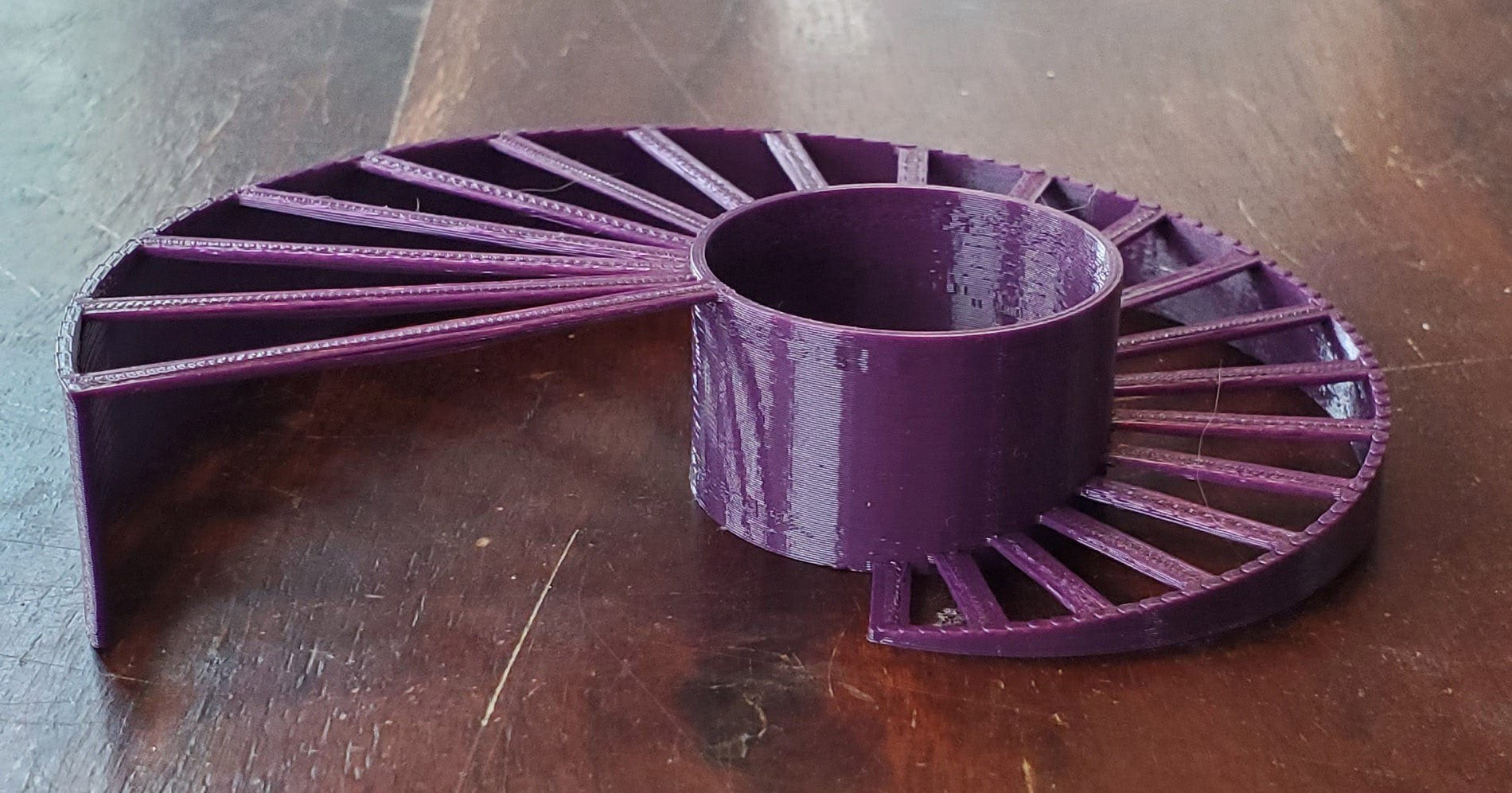 Top marks! This perfect print is the result of using default print settings and serves as a testament to the ease-of-use of this material.
One of the drawbacks of PLA is its low heat deflection temperature, making it unusable in most outdoor applications. To see if that's true of this PLA, a rectangular bar was printed, measured, annealed in an oven, and then measured again for any changes.
Original dimensions: 20.03mm x 120.2mm x 5.94mm
Post-annealing dimensions: 19.9mm x 117.85mm x 6mm
Those are significant changes. The specimen was also slightly bowed after the annealing process so this material is not suitable for outdoor or hot applications.
Layer adhesion was tested by printing three Vertical Tensile Bars and breaking each one under load. They broke at 95lbs, 80lbs, and 73lbs, which is the widest range yet but also the second-highest average at 82.6lbs.
Another selling point of PLA is its dimensionality, a trait that's necessary to successfully print parts that have tight tolerances like snap-fit parts and moving joints. So I wanted to test the PLA on a print-in-place piece with moving parts, something that also happens to be naturally purple. This Cute Mini Octopus!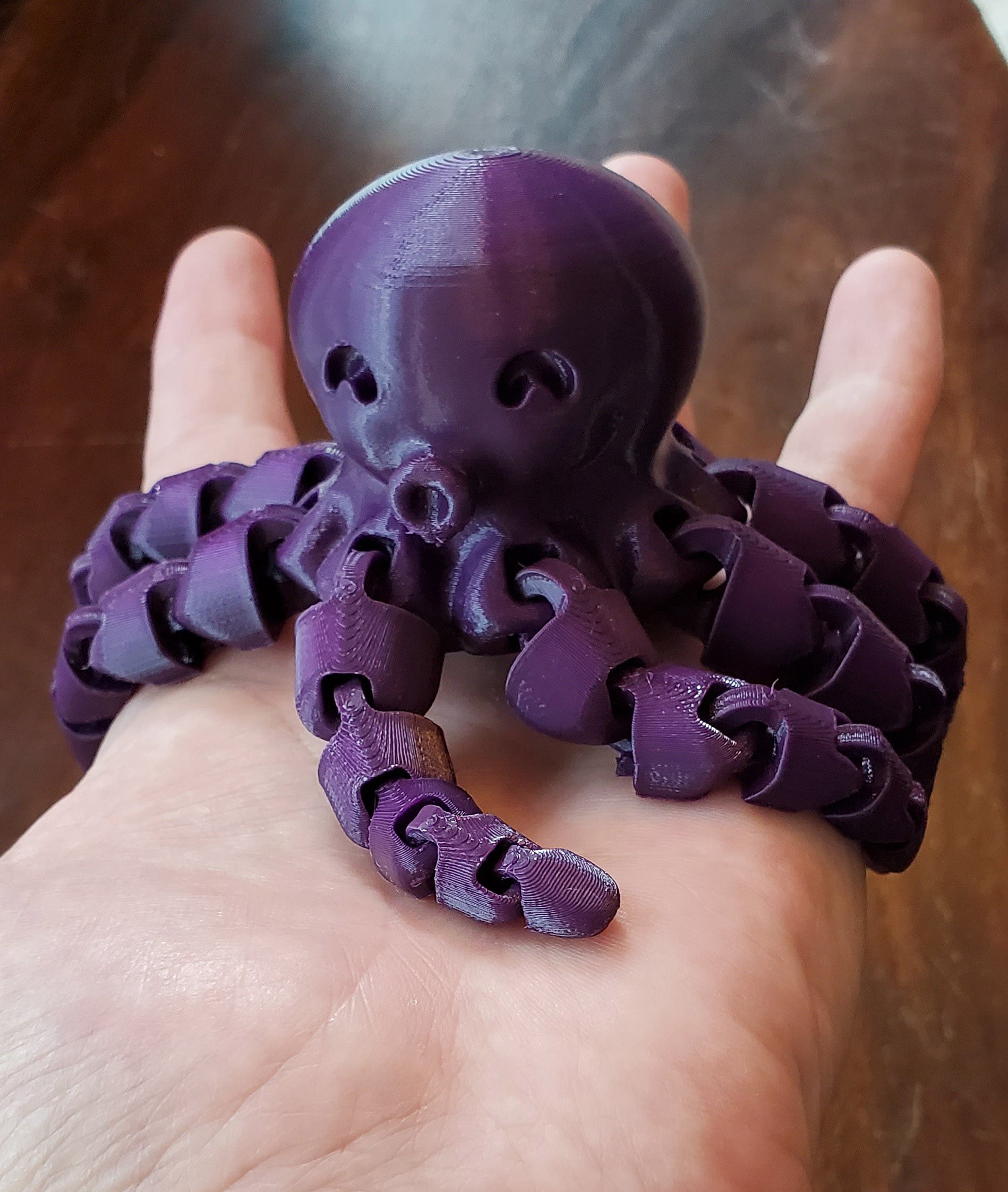 This little octopus is as moveable as it is adorable. Every arm (yes, octopi have arms, not tentacles) flexes at each joint, making for very fluid movements when it's swung back and forth. This object has 40 joints with tight tolerances and was printed with the same default settings as the rest of the prints in the review. That's quite a feat.
Conclusion
PLA should be easy to print with and result in quality parts. BigRep's PLA is and does. The finish is incredibly smooth and a bit glossy. Overhangs come out well and bridges come out even better. PLA may not perform well in the heat, but with superior layer bonding users can count on sturdy parts in most indoor environments. And when it comes to printing parts with tight tolerances, there's no more reliable material than PLA. For everyday printing, this is what I'll continue to use.