As previously mentioned, we're working our way through reviewing most of BigRep's filament offerings. Today, we'll be looking at PLX, a PLA-derived material that's engineered to be especially versatile. BigRep claims that printer settings can be tuned to print PLX very quickly or to produce "beautifully smooth surface finishes," all while boasting mechanical properties that rival ABS. If that's all true, this should be an amazing material. Let the tests commence!
As with all the other filaments we've received from BigRep, the PLX is professionally packaged and perfectly spooled. There are no tangles to unwind and there don't appear to be noticeable deviations in the roundness. It loaded into the Ultimaker S5 using standard PLA settings just fine; all prints were done at 200°C for the hotend and 60°C for the bed.
The trusty Benchy gets us started printed in the default 0.15mm layer profile for PLA in Cura.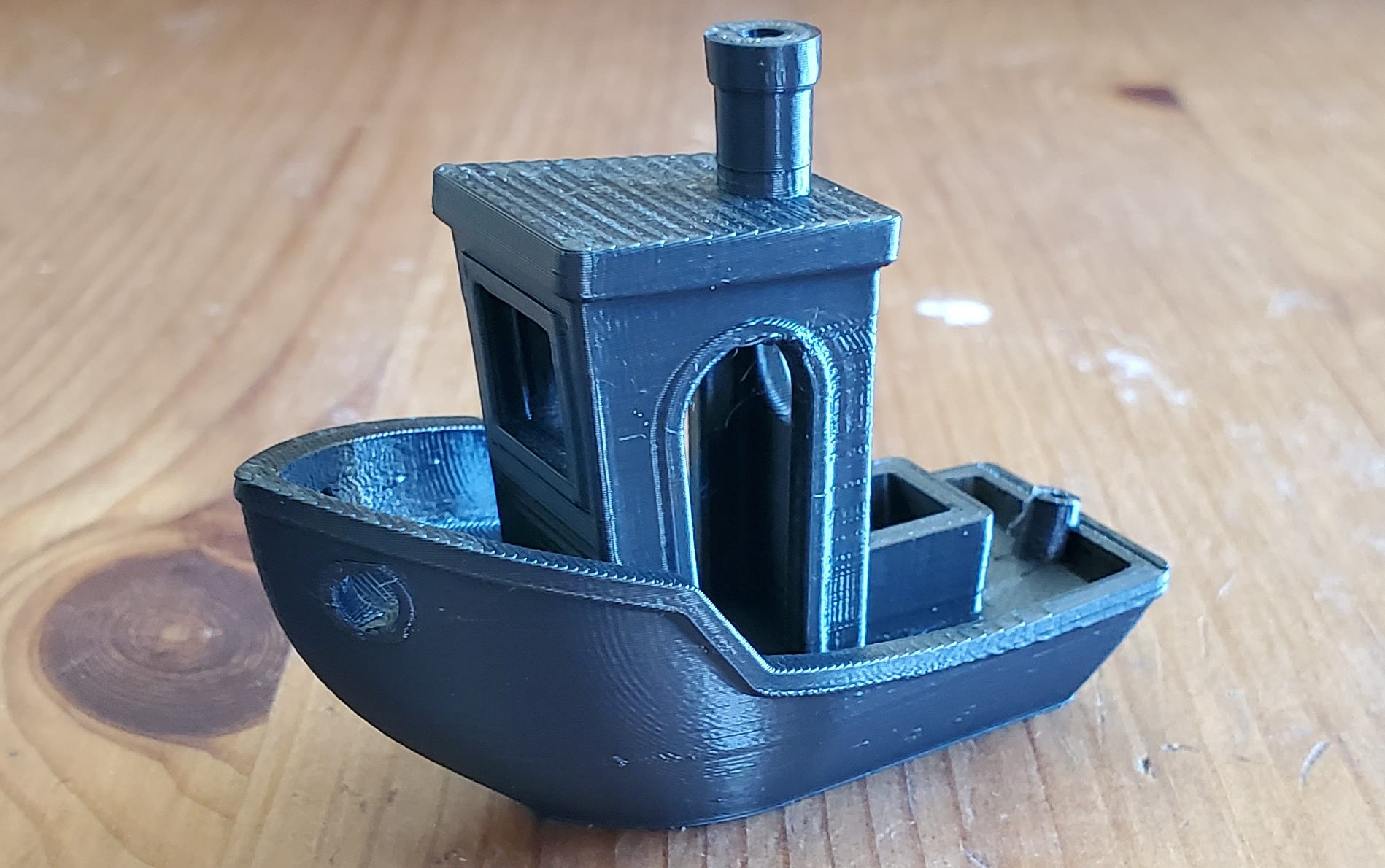 That's a very good showing. Every feature is crisp and smooth. There are no signs of trouble on the overhangs of the bow and all the pillars are clean. The material is rather shiny so what look like imperfections are really just glare. That's one of the reasons I prefer more matte colors but that's beside the point. This is an excellent first print. Let's move on to the All In One 3D Printer Test.

Again, an excellent result. Look at how straight the corners of the pillars are. There were only the faintest of strings on the pillars that were easily removed with a light brushing of the fingers. Top surfaces are incredibly smooth and solid. The overhangs don't start deteriorating until 70+°, which is as good as the best I've seen. I don't usually remove the support (under the floating L shape) when I print this model because it's included in the model and thus can't be tuned; that means the gap between the support and the model is static and won't work as well for all materials and print settings. In short, it's usually incredibly difficult to remove the support material on this model without breaking the print. But the surfaces came out so well that I decided to try, after taking some pictures first of course. As you can see, the support came out and the part survived. There's a bit of scarring on the top surface where it was removed but that's mostly related to the same problem of the support not being tunable in the slice parameters. The only issue is that the bridges are sagging just a bit so let's see how PLX handles the Bridging Test.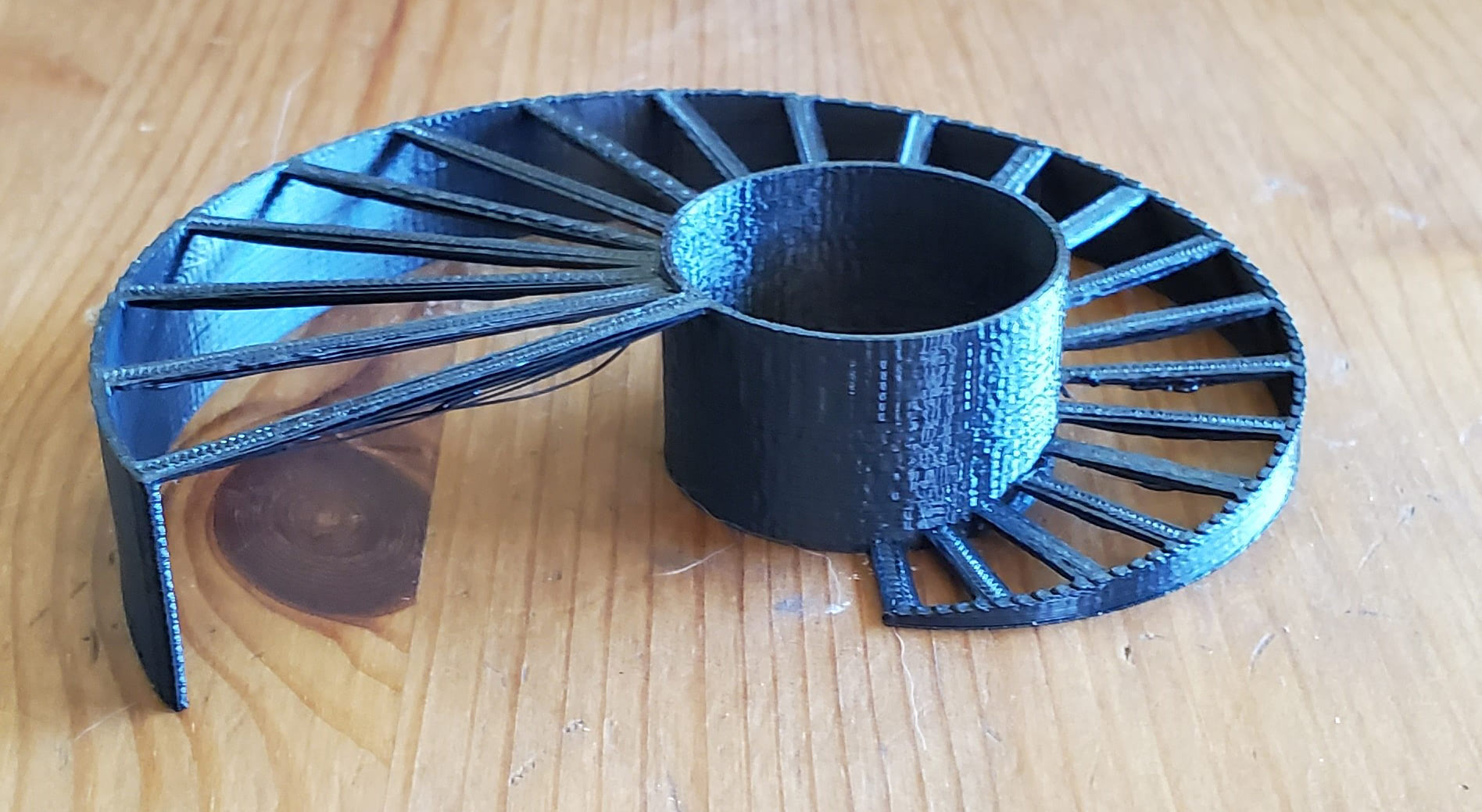 It did alright. Not terrible but we've seen better. Most of the bridges are flat on top with slight sagging on the bottom, though several are fairly flat on the bottom as well. Bridging is one of those tricks that usually takes some tuning for each material to get consistent results and I'm working with mostly default print settings for these tests so there's plenty of room for improvement.
Layer adhesion was tested by printing three Vertical Tensile Bars and applying weight on each one until it breaks. They broke at 63lbs, 65lbs, and 68lbs for an average of 65.3lbs. That's a good performance, especially for a material that prints so easily.
I also tested heat deflection by comparing the dimensions of a printed bar to its dimensions after going through an annealing run in my oven.
Original dimensions: 20.5mm x 120.4mm x 5.95mm
Post-annealing dimensions: 20.3mm x 119.2mm x 6mm
It shrank about a millimeter in the longest dimension and got a hair thicker in the Z axis, both of which represent a change of less than 1%. That means PLX is fairly resistant to heat and can be used in a broad range of applications.
Finally, I wanted to test their claims of being able to print quickly and being able to get smooth walls with this material, but I wanted to test both in a single print. I needed a large object that also had a lot of details so the Cthulhu Dice Tower fit the bill perfectly. It's 200mm tall and has lots of different textures and shapes. To print it quickly, I cranked up the infill print speeds, increased solid layer line width, made it mostly hollow with very little infill, and went with 0.2mm layers. To make it look good, I reduced the outer wall print speeds and outer wall line width.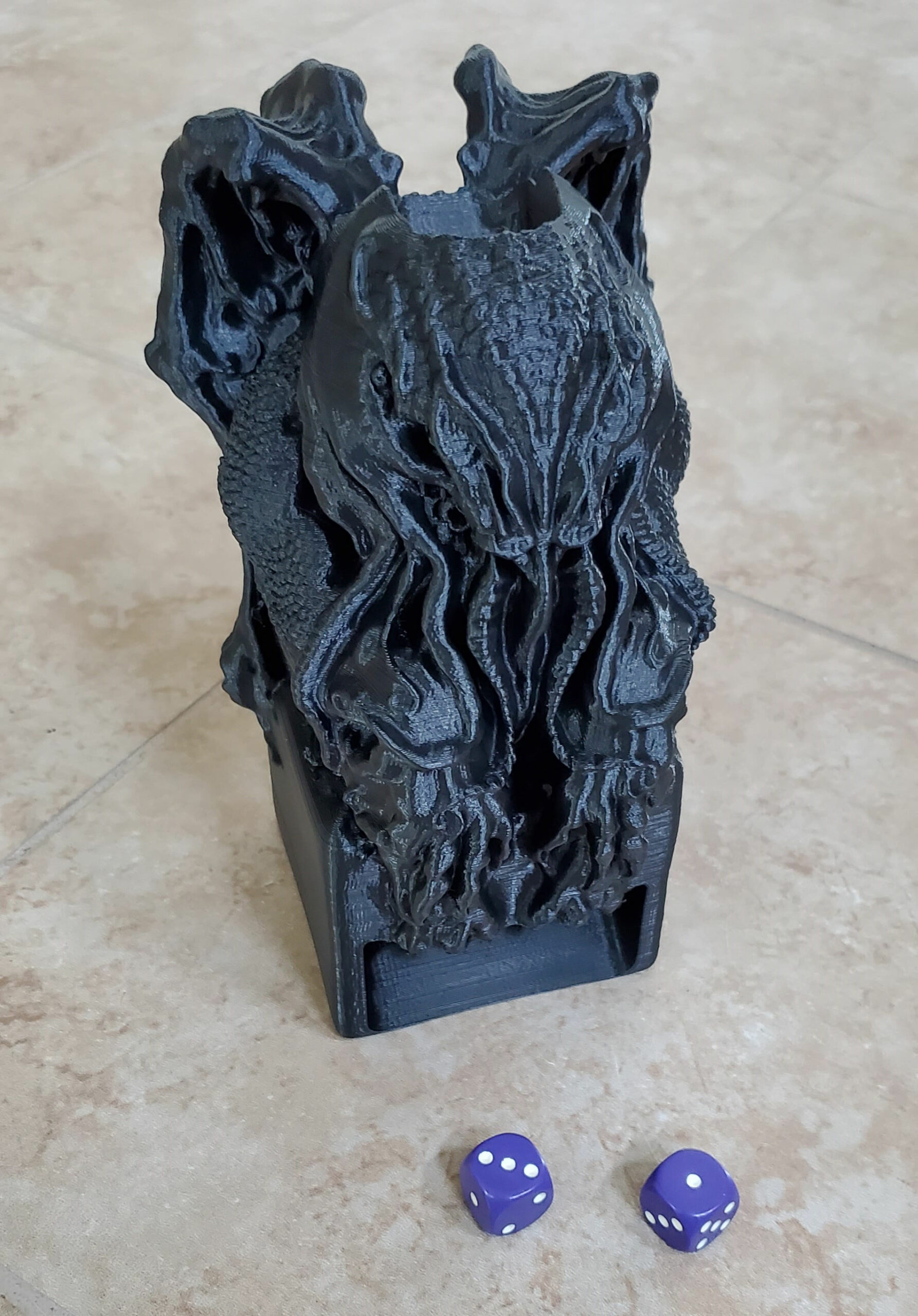 This thing took only 14 hours to print and is absolutely gorgeous. The smallest of details are fully captured and the surfaces are like satin. I was planning on painting it but I almost don't want to because it looks so good as-is. It will be haunting my game cabinet until I decide. So yes, you can print fast with this material and you can get stunning prints, even at the same time. What's more, the supports (generated in Cura) peeled off with very little effort.
Conclusion
I'm a big fan of PLX. It prints just as easily as PLA with standard print settings and delivers top-notch results. I had no parts peel or warp and every print came out looking great. I generally avoid the use of supports as much as possible but they're totally manageable with this material. And being able to reduce print times by printing faster is a huge value add for manufacturers of all sizes. BigRep hit it out of the park with PLX.