Chinese ceramic printer company Cerambot has just announced the release of their new ceramic printer, dubbed the Cerambot Eazao, following on the success of the first one that gained them their recognition.
And, as is the case with a few larger companies these days, they have decided to test the waters by releasing the product via a Kickstarter campaign, which you can see here. The first Cerambot was the top earning ceramic printer on Kickstarter until now.
The campaign declares that backers can now turn their home into a pottery workshop by using the Eazao printer and the small Cerambot microwave kiln for firing their potteries.
The Cerambot Microwave Kiln is also available to backers on the Kickstarter page.
This latest product from the company promises to be more stable and faster than before, thanks to its cartesian motion system which is capable of printing at speeds of up to 40mm/s.
That may not sound very fast compared to your average polymer desktop printer, but don't forget, ceramic slurry is fairly heavy and so is the printhead for extruding it, as you can see in the image below. Slow and steady wins the race in this case.
Typically ceramic slurry printers make use of compressed air for moving the slurry from the reservoir into the printhead. Cerambot points out that this can be dangerous and therefore they have opted for a "push rod" system, which looks a lot like a syringe pump.
The printer is capable of printing in clay and porcelain, and unlike polymers, if you screw up your print here, then you can simply throw the failed print into a bucket of water and create a fresh slurry from your failures, meaning less waste and less cost.
Also, clay and porcelain are more environmentally friendly than FDM polymers, according to Cerambot, so that's nice.
You can see a video of the Cerambot Eazao in action below.
Microwave
Let's talk about this microwave kiln for a bit, as it seems fairly integral to the entire system.
Generally, kilns are used to harden ceramics as well as for firing the glaze onto the pottery items. Kilns are generally electric powered these days, and are required to reach temperatures of 800°C to 1200°C. Naturally, your average domestic microwave oven does not typically allow for temperatures of this magnitude.
Thanks to the microwave absorbing material (silicon carbide) on the inner cavity wall of the Cerambot microwave kiln (or "crucible", if you prefer), the rays are converted to heat, and thanks to the insulation (silicon fibers), that heat keeps rising to the point that potteries can be fired. The Cerambot microwave cavity reaches temperatures of 1100-1200°C.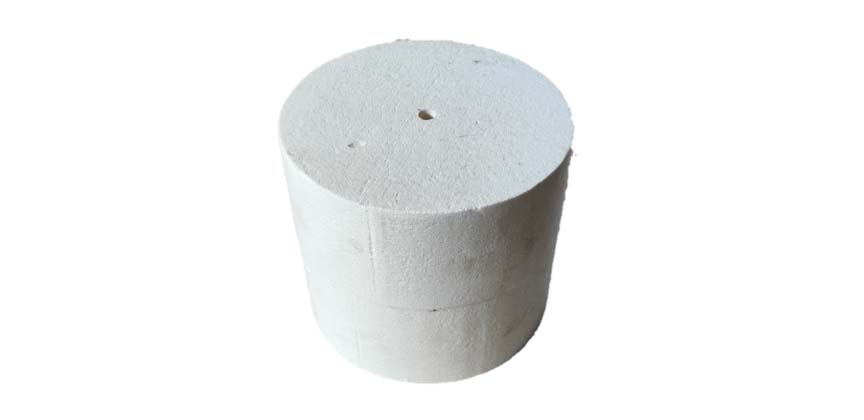 The benefit of using a microwave heated kiln system over a traditional electric kiln comes in the energy efficiency of the microwave. Traditional kilns take ages to heat up. Microwave-heated kilns, not so much.
In fact, the entire firing process in the Cerambot microwave kiln takes just 35 minutes to produce fired, glazed pottery pieces.
"Our first generation ceramic 3D printer was a huge success and earned us many fans around the world. In fact, that community of users was key in helping to guide us on our next generation design," said Jony Liu, CEO of Cerambot.
"We took all the feedback we received and worked hard to improve nearly every aspect of our new printer. Cerambot Eazao is the culmination of our efforts and it makes the ceramic 3D printing experience better than ever with a more rigid Cartesian structure, faster print speeds, and a more intuitive user-friendly design. Now anyone can get creative and start printing ceramics fast."
Pricing
So, what's the damage to your pocket?
If you just want the printer, early birds can get one before everyone else for $429 (for shipping in July 2021), and if you want the printer and the kiln, that will cost you $479.
You can buy the microwave kiln/crucible itself for $80 on Kickstarter.
Naturally they plan to mass produce the item and sell to the public after the Kickstarter campaign is done, so if you miss the chance to back it before then, you won't have to wait too long before you can buy one direct from the company.