The Best 3D Printer for Beginners
A question we often get from readers is: 'What is the best 3D printer for beginners?'. To answer that question we need to know what you want to learn / create. There are two questions you might want to ask yourself prior to making a decision:
Are you in search of a plug-and-play 3D printer?
On a budget and looking for a cheap machine?
Quick jump to: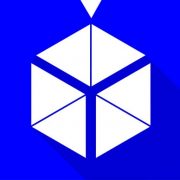 Heads up: our content may contain affiliate links. If you buy something through one of those links, you won't pay a penny more, but we'll get a small commission. Read more here.
When do you choose a pre-assembled 3D printer?
Go for a fully assembled 3D printer when you don't want to worry about the hardware – a reliable plug-and-play machine that takes away the hassle of tweaking electronics. You can start your first print right after you've unboxed the printer. Below you'll find a list of the best pre-assembled 3D printers for beginners.
Of course there are more aspects you might want to consider when deciding which 3D printer is right for you. Is safety an issue, and are you looking for a 3D printer that is safe to use in the classroom? Then skip the DIY kits and limit your search to the pre-assembled 3D printers.
When do you choose a semi-assembled 3D printer?
Semi-assembled 3D printers can be the perfect solution for beginners that don't want to spend too much money but are also not interested in the hassle of building a complete kit. Semi-assembled 3D printers basically have the best of both worlds. They're easy to set up (30 minutes) and they're relatively affordable.
When do you choose a DIY Kit?
I started my journey into 3D printing a few years ago by building an Ultimaker original DIY kit. I didn't have a clue about what to expect. As an electronics newcomer, assembling a 3D printer kit was certainly not easy and the learning curve was definitely steep, but it was worth every moment of my time.
3D Printers for Beginners
Ultimaker 3
The Ultimaker 3 is an easy to use and reliable 3D printer.
Features
- Swappable print core (makes it easy & fast to switch between nozzle sizes / nozzle types)
- Wide range of printable materials
Specifications »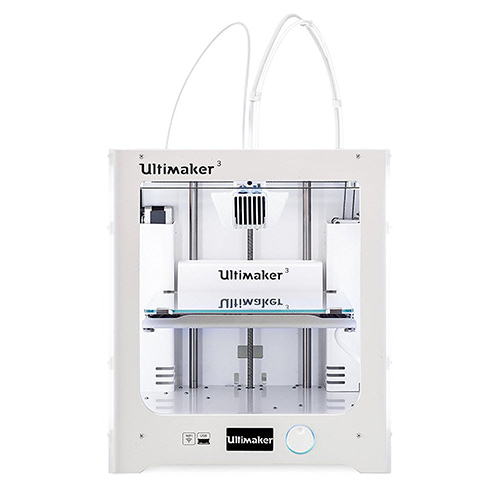 Dremel DigiLab 3D45
This is Dremel's DigiLab 3D45. Features we like:
- Can print a wide range of specialty materials, including nylon
- Remote monitoring with built-in HD camera
- Queue your prints via cloud print management software
- Carbon Filters
- Easy to stack (perfect for schools, maker spaces, print farms)
Specifications »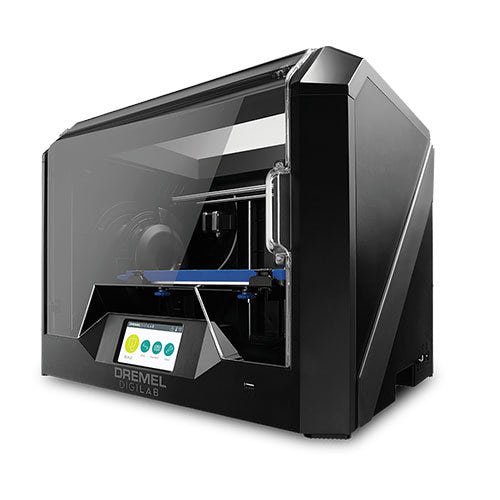 Dremel DigiLab 3D40 Flex
This is Dremel's DigiLab 3D40 Flex. Features we like:
- Flexible and removable build plate
- Wi-Fi enabled cloud printing
- Perfect for beginner and intermediate K-12 education institutions
Specifications »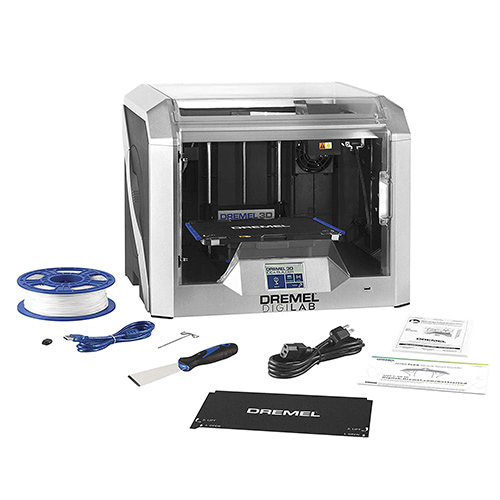 Tools for Beginners
New and Improved Eva-dry E-500 Renewable Mini Dehumidifier


-Environmentally Safe


-No Messy Spills or Refills to buy EVER!


-10 year life span!


-Brand NEW design


-Completely silent when operating


3D Printer Tool Kit


- This kit has everything you need to remove, clean & finish 3D printed models in one convenient toolkit – an essential addition to any 3D printing system.


- Remove your 3D prints off the print bed with ease! Slide one of the 3 removal tools under your print and lift (don't pry) your prints away.


Storage Boxes


-WeatherShield seal helps protect contents from moisture, dust, and other environmental factors


-Durable, snap tight latches keep contents safe, suitable for any number of applications


-Capacity: 16 quart/ 4 gallon

Dimensions: 17. 43L x 11. 81W x 6. 69H