A question we often get from readers is: 'What is the best 3D printer for beginners?'. To answer that question we need to know what you want to learn / create. There are two questions you might want to ask yourself prior to making a decision:
Searching for a plug-and-play 3D printer?
On a budget and looking for a cheap machine?
When do you choose a pre-assembled 3D printer?
Go for a fully assembled 3D printer when you don't want to worry about the hardware – a reliable plug and play machine that takes away the hassle of tweaking electronics. You can start your first print right after you've unboxed the printer. Below you'll find a list of the best pre-assembled 3D printers for beginners.
Of course there are more aspects you might want to consider when deciding which 3D printer is right for you. Is safety an issue, and are you looking for a 3D printer that is safe to use in the classroom? Then skip the DIY kits and limit your search to the pre-assembled 3D printers.
When do you choose a DIY Kit?
For a beginner, assembling a 3D printer kit can be pretty difficult and the learning curve can be steep, but it will make things easier later on when you run into problems.
3D Printers for Beginners
Craftbot FLOW
- Plug and Play - Easy setup
- Maintenance tools included
- Heated & removable print bed
- Mesh bed leveling to simplify the calibration process
- 4GB internal storage
- Raspberry Pi is the engine of HMI
- 5" color touchscreen
- Dual Drive filament feeder
- 5 year warranty!
Specifications »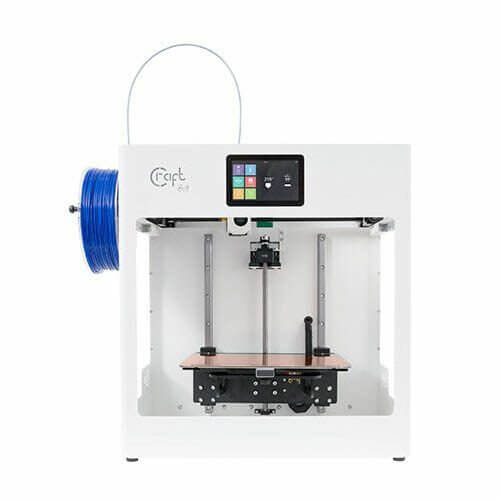 Dremel DigiLab 3D40 Flex
Features:
- Flexible and removable build plate
- Wi-Fi enabled cloud printing
- Perfect for beginner and intermediate K-12 education institutions
Specifications »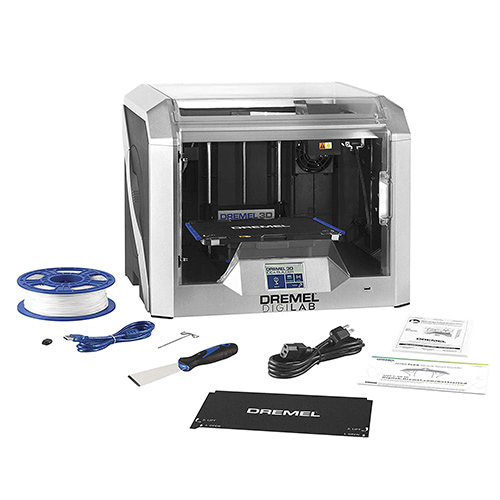 gCreate gMax 2
- Massive build volume: 457.2 x 457.2 x 609.6 mm (18 x 18 x 24 in)
- High quality metal Hiwin linear guides for X, Y and Z.
- Genuine E3D V6 All-Metal Hotend (Interchangeble nozzles)
- Filament runout detection
- Hight extruder temperature - up to 572 °F / 300 °C
- Print via USB or Directly from the supplied SD card
- BLTouch Self-Leveling Bed Sensor
- Ships to USA and Canada only
Specifications »