We've put together this 3D printer buyers guide to help you find the best 3D printer. The list is divided in two categories: 3D printers for professionals, and plug-and-play 3D printers for in the classroom. We've limited the scope of this list to filament deposition 3D printers.
We regularly update this list, so you can always check back to find out what the best 3D printers in each category are.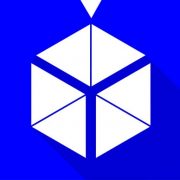 Heads up: our content may contain affiliate links. If you buy something through one of those links, you won't pay a penny more, but we'll get a small commission. Read more here.
Quick jump to:
Best 3D Printers for Professionals
Professional 3D printers can be quite strenuous on a buyer's budget but their utility should not be under-stated. These devices are for anyone looking for a serious, high-quality, production-grade workhorse. They are much larger and are often made to process a wider range of 3D printing materials, including more obscure, high-strength polymers like Nylon. As the title suggests, these are professional machines for complex printing duties.
Ultimaker S5 Pro Bundle
The Ultimaker S5 Pro Bundle is made up of three breakthrough devices:
Ultimaker S5 – the award-winning, composite-ready dual extrusion FFF 3D printer
Material Station – a 6-spool pre-feeder with humidity control that automatically switches between materials
Air Manager – a top enclosure with a material-matching adaptive EPA filter
These integrate seamlessly together to overcome the common challenges associated with FFF material handling and storage – making it easier to unlock demanding 3D printing applications that deliver real business value.
Specifications »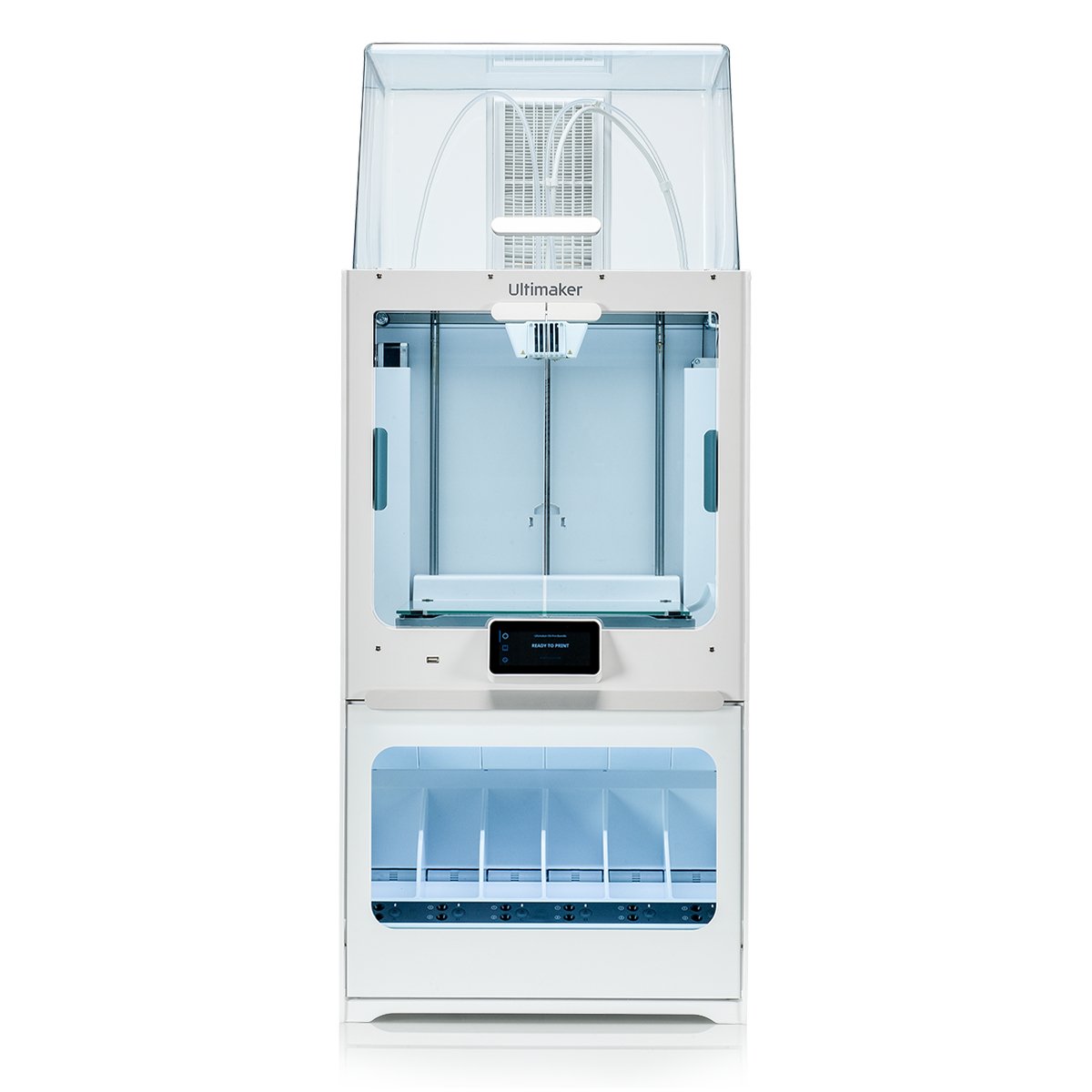 Modix BIG-60
Features
- Large print volume of 600 x 600 x 660 mm
- Duet 2 Wifi, 32Bit controller developed by Duet3D
- Reprap Firmware developed and supported by Duet3D
- 7 inch touchscreen made by Duet3D
- E3D Titan Aero extruder with E3D Volcano hotend
Specifications »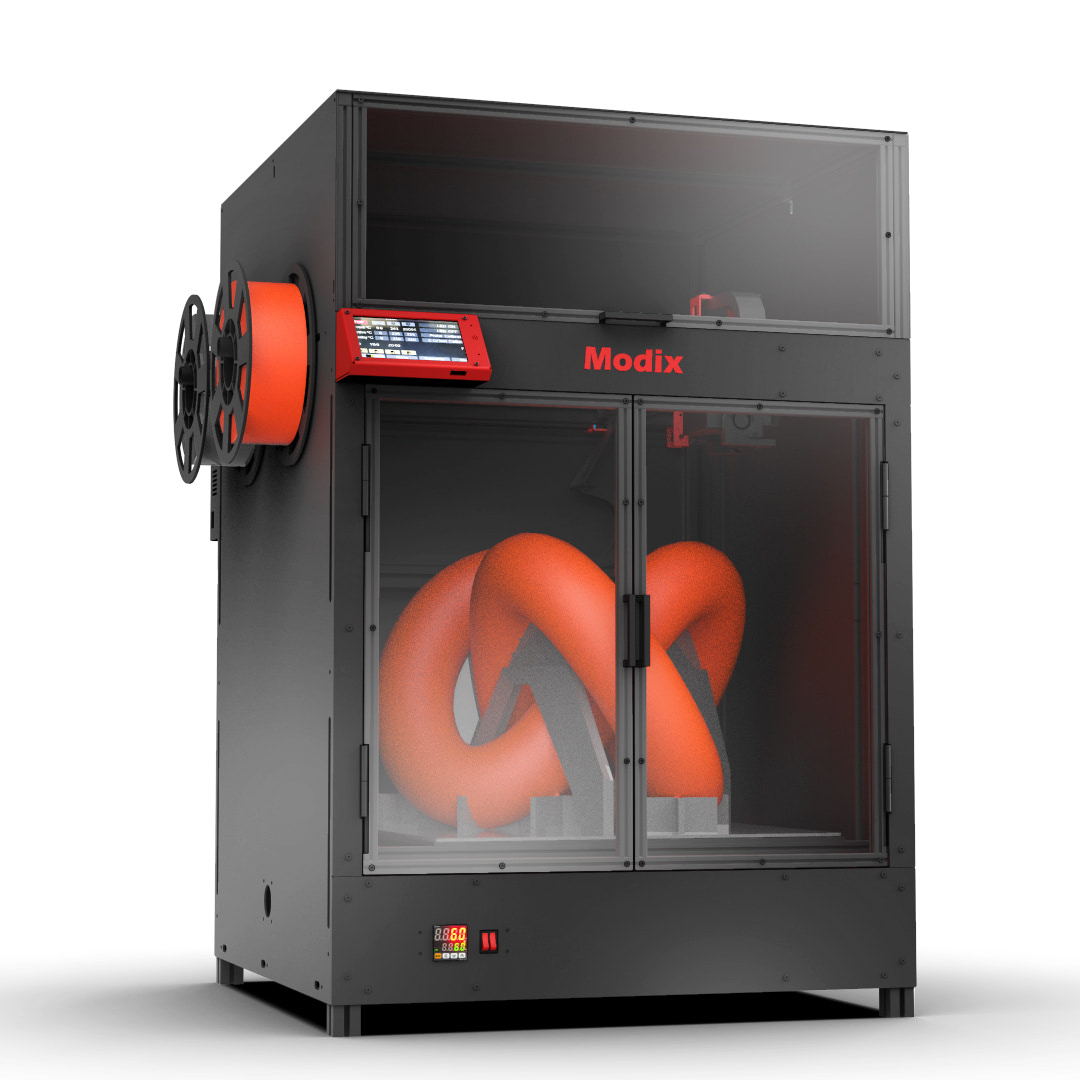 gCreate gMax 2
Features
- Massive build volume: 457.2 x 457.2 x 609.6 mm (18 x 18 x 24 in)
- High quality metal Hiwin linear guides for X, Y and Z.
- Genuine E3D V6 All-Metal Hotend (Interchangeble nozzles)
- Filament runout detection
- Hight extruder temperature - up to 572 °F / 300 °C
- Print via USB or Directly from the supplied SD card
- BLTouch Self-Leveling Bed Sensor
- Ships to USA and Canada only
Specifications »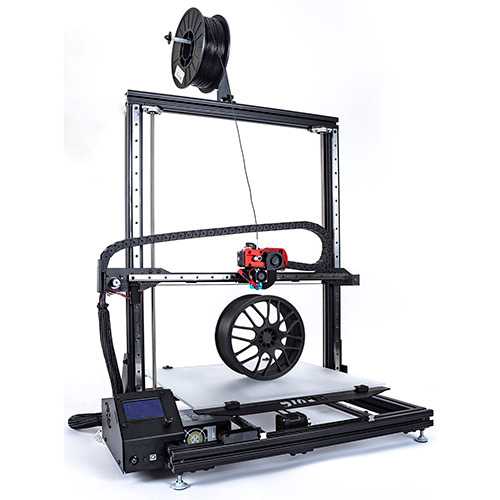 Fusion3 F410
The Fusion3 F410 is a professional grade FFF 3D printer and the successor of the Fusion3 F400. A big new feature on the F410 is that this 3D printer comes with interchangeable print heads. You have the choice between three interchangeable print heads, a .4mm and .6mm are included and a .8mm can be purchased separately.
Specifications »
Ultimaker S3
Inside an efficiently small footprint suitable for any desk, the Ultimaker S3 delivers composite-ready dual extrusion that you can rely on. And Ultimaker has packed it full of the latest, market-leading technology, making it is as easy-to-use as it is powerful.
Specifications »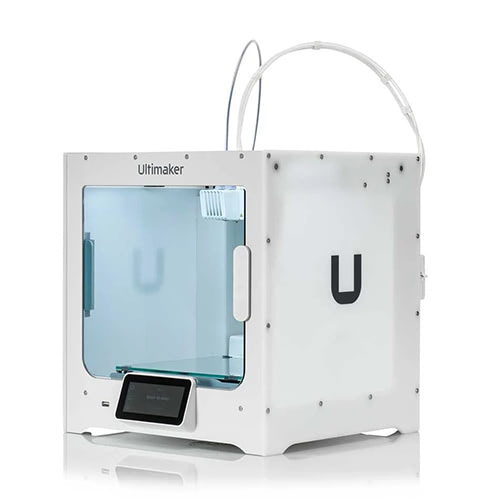 Best 3D Printers for Schools
Since 3D printing is becoming more accessible to everyone, there has been a clamour for plug-and-play educational 3D printers. Classrooms are already gearing up to use 3D printers as new teaching tools. The market has responded in kind by introducing a new class of 3D printers ideal for in the classroom.
The must-haves for educational printers can vary. However, a good general rule is anything that simplifies the system and makes 3D printing safe. Think of assisted (or fully automatic) bed leveling, a closed print chamber and removable bed. This category primarily judges the printers on ease-of-use, diversity of functions and versatility.
Ultimaker 3
The Ultimaker 3 is an easy to use and reliable 3D printer.
Features
- Swappable print core (makes it easy & fast to switch between nozzle sizes / nozzle types)
- Wide range of printable materials
Specifications »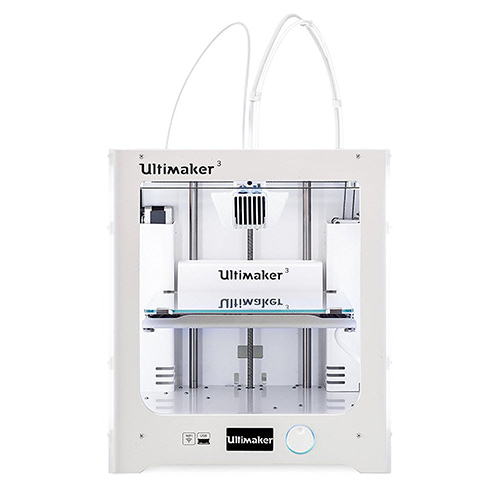 Dremel DigiLab 3D45
Features:
- Can print a wide range of specialty materials, including nylon
- Remote monitoring with built-in HD camera
- Queue your prints via cloud print management software
- Carbon Filters
- Easy to stack (perfect for schools, maker spaces, print farms)
Specifications »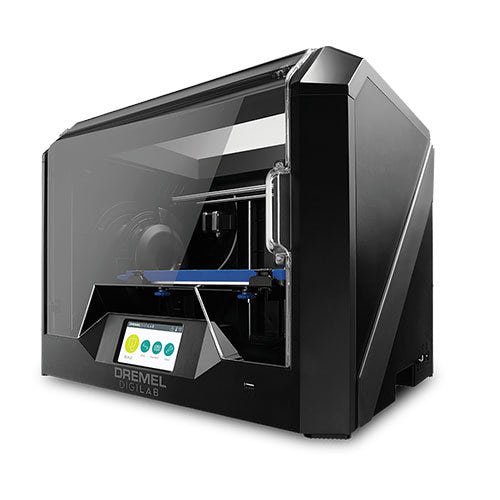 Dremel DigiLab 3D40 Flex
Features:
- Flexible and removable build plate
- Wi-Fi enabled cloud printing
- Perfect for beginner and intermediate K-12 education institutions
Specifications »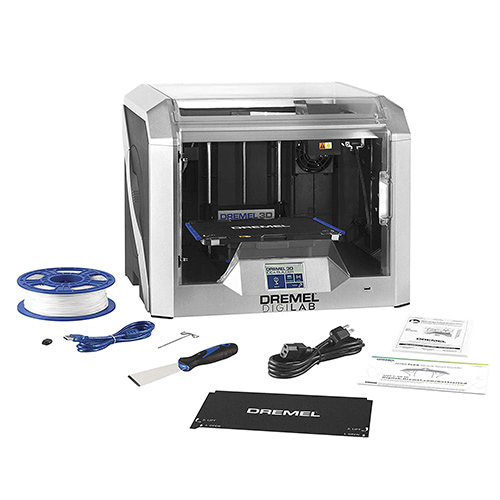 Did we forget a 3D printer that we should really add to this list? Let us know in the comments below or contact us.