Warner Bros are teaming up with toy printing 3D printer manufacturer Toybox to allow users to print licenced toys from the WB roster of characters.
For now, Toybox have released a bunch of licenced figures from the DC universe including Batman, Superman and Wonderwoman, as well as from the Adventure Time cartoon.
The licenced toys are being rolled out via the Toybox website, and will be purchased using Toybox "Bolts", which are the digital currency exclusive to the Toybox platform.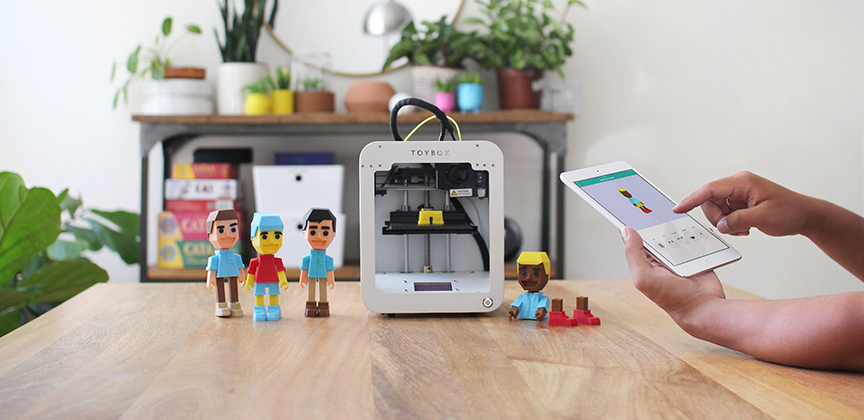 Toybox? What is this?
Toybox (who have appeared on Shark Tank) sells a small, user-friendly FDM type printer for children. It comes with its own apps, and a platform to allow kids to download various toys and print them as they see fit. Think of it as Thingverse or GrabCAD, but with things designed specifically for this printer.
You can check out the free offerings at this link or the "premium" collection at this link. Premium items cost bolts, which naturally, costs real money.
Users can also design their own toys in the website's "Creator Space" section, and download for printing.
The image below shows one of the newly licenced toys packs. This is the "Justice League Mystery Box" pack, and gives you three box-shaped CAD models, which your offspring can print, and then open to reveal a surprise DC character.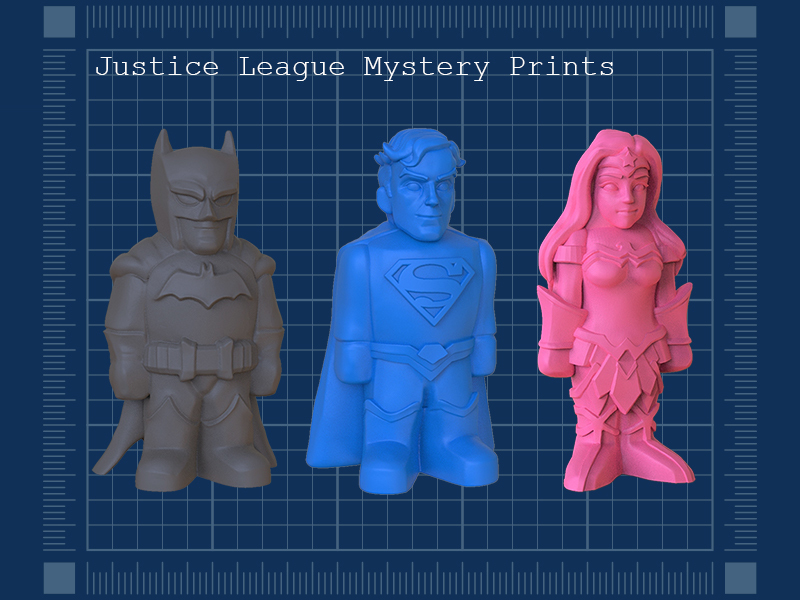 How much does this cost?
For the Justice League Mystery Box download pack of three figurines it costs 300 "Bolts". Bolts are purchased on the site at prices beginning at $6.49 for 850 Bolts. At that price, your Justice League pack will cost $2.28, plus filament (materials). The starter pack 3D printer set costs $299.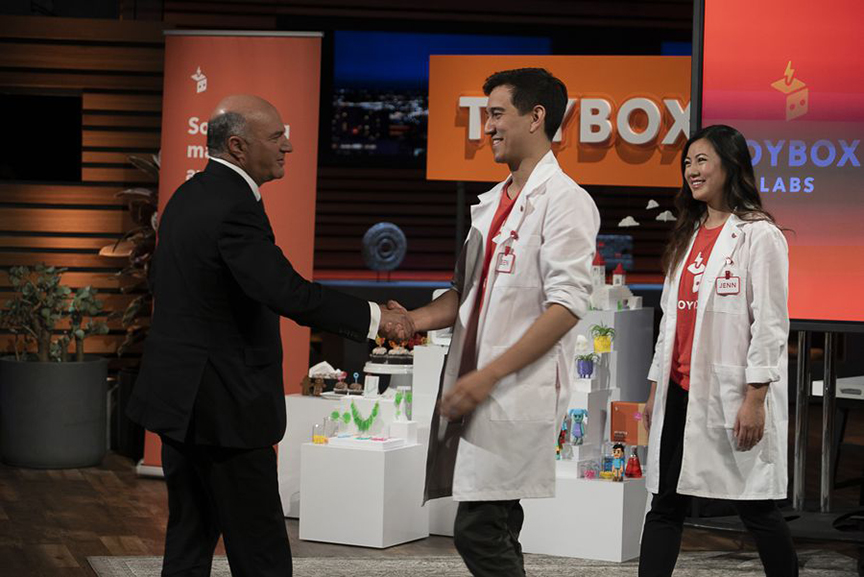 "We are so excited to announce this partnership with Warner Bros. Consumer Products," said Toybox CEO Ben Baltes.
"Toybox is the only platform to offer at home toy printing tied to a secure 3D printer. Bringing our Toybox users the world class properties from the WB catalogue is a dream for them and for us."
It sure is nice to have a user-friendly, reliable printer for kids. And it's good to have a CAD model repository online that deals with products specifically for this printer. Having to scale-up or down a model or worry about file compatibility can detract from usability, especially where kids (and indeed everyone else) are concerned.
The platform itself is also lacking a commenting system, which means younglings can browse for models free from the usual horrors of the internet.
Building this whole ecosystem around a printer is an interesting business model, no doubt that's why the Sharks chose to invest in the product/platform.