Before the advent of large scale 3D printers, if you wanted to mod your car with bodykits, you would have to shell out for a molded aftermarket part, and probably have to do some extra modifications (melting/drilling/filling) just to get it looking halfway decent on your ride.
But what if you could just design a part yourself, bespoke for whatever you are modding and cut down on all the extra work trying to make it fit?
Now you can, because FFF printers are getting that big.
One company offering such wide printers is Modix. Modix is a Tel-Aviv based manufacturer of XL 3D printers, and they offer a machine as wide as a car, for all of your bodykit needs.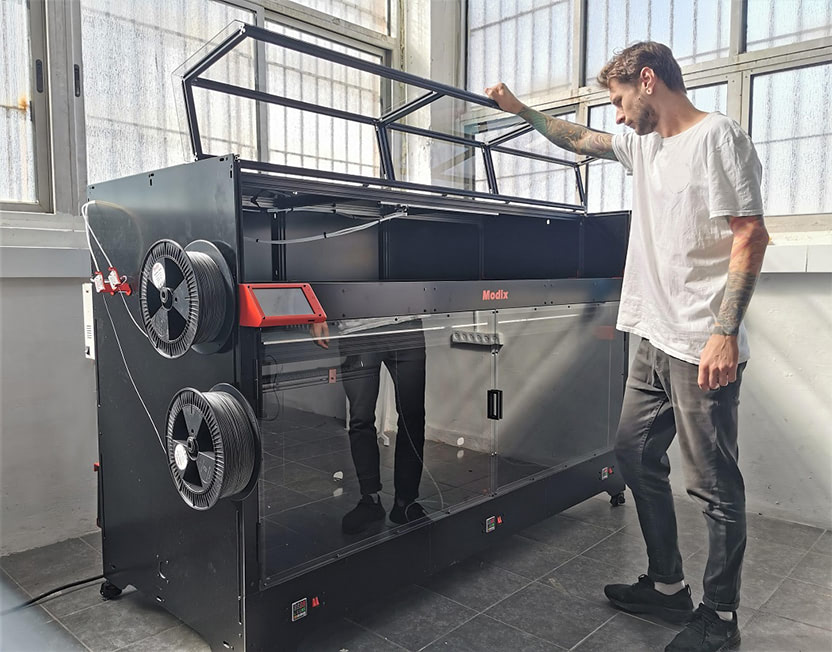 And if you were in the market for something big enough to print your front and rear bumpers, spoilers and other car-width components of that nature, you may like to take a look at their Modix BIG 180X machine.
It's named as such because it's big, and has a print volume of 1,800 x 600 x 600 mm. Starting at 12,000 USD, that's a lot of printer for the money, considering you could pay a similar amount for a high end filament deposition 3D printer.
It comes as a self-assembly kit, and extrudes a variety of filaments with its dual E3D Aero & E3D Volcano print head, so you can print dual materials, such as soluble supports.
Additionally it features a 100 probing point for automatic bed leveling, as well as Duet3D Wifi 32 bit controller, dual filament spool, Hiwin rails on the Z-axis, and lifetime support as a nice bonus.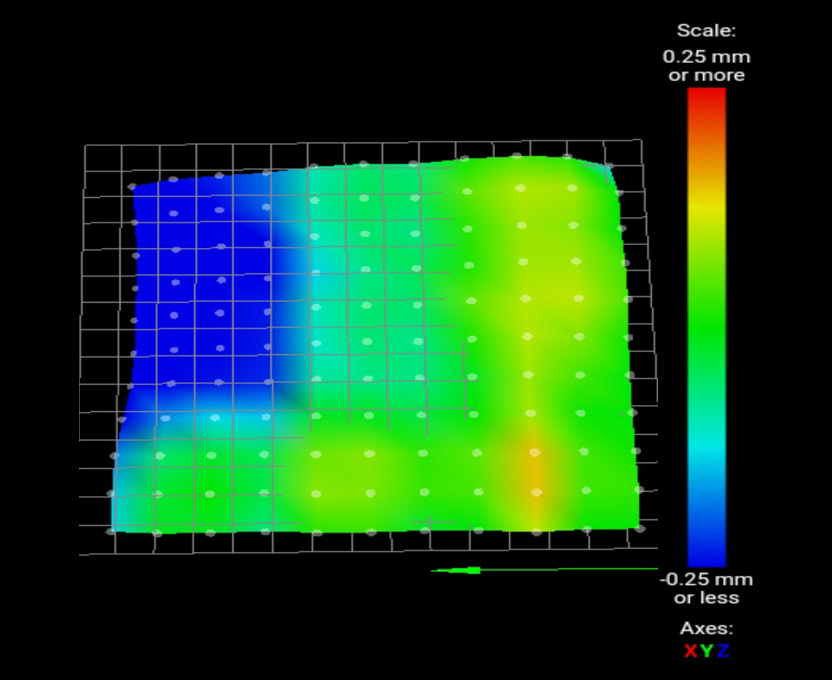 In terms of filament, this machine is compatible with many filaments including PLA, ABS, Hips, Nylon, TPE & TPU (flexible) Co-Polyester, PETG and CF based filaments.
The filament run-out detection system will pause the print job when the filament has been used up, whichever filament you choose to print with.
You can interface with the printer itself via the 7 inch touchscreen, and also via WiFi web access for remote control from either mobile or PC. This allows users to send files to the printer directly from their laptop/desktop or even phone or tablet.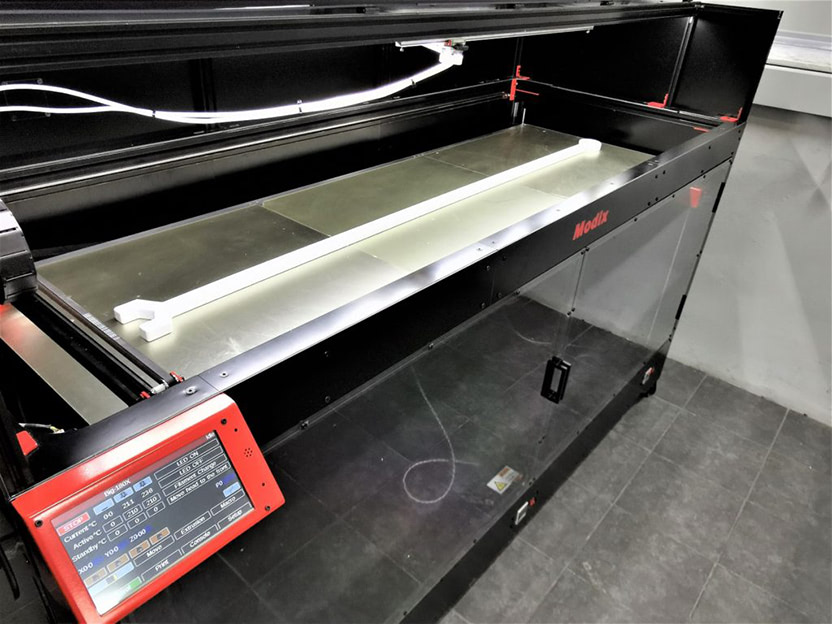 Of course, this printer is not only useful for large components. It is still nimble and accurate enough to manage the smaller tasks too.
Due to its large print area, it is more than suitable for printing lots of smaller items in one batch production, which can be configured to print multiple items at once, or to finish individual items sequentially. The latter configuration can increase print reliability.
So there you have it. A cost effective way to pimp your ride? Or a nice way to start your own little mass-production line of smaller components in large batches? Why not both?