German automaker Audi has revealed their new in-house upcycling program that takes their own packaging materials and 3D prints them into assembly aids for use on the production line.
No vehicle manufacturer on the planet builds every component on site. Most companies use components built by other OEMs which are then brought into the vehicle factory for assembly. Many of these components are fragile and expensive, and require protection from shocks and whatnot during transport to the factory.
Audi has taken a look at how much of this plastic packaging they had previously been throwing out, and decided to do something useful with it. You can see an example of the packaging tray and the newly formed assembly-widget in the picture below.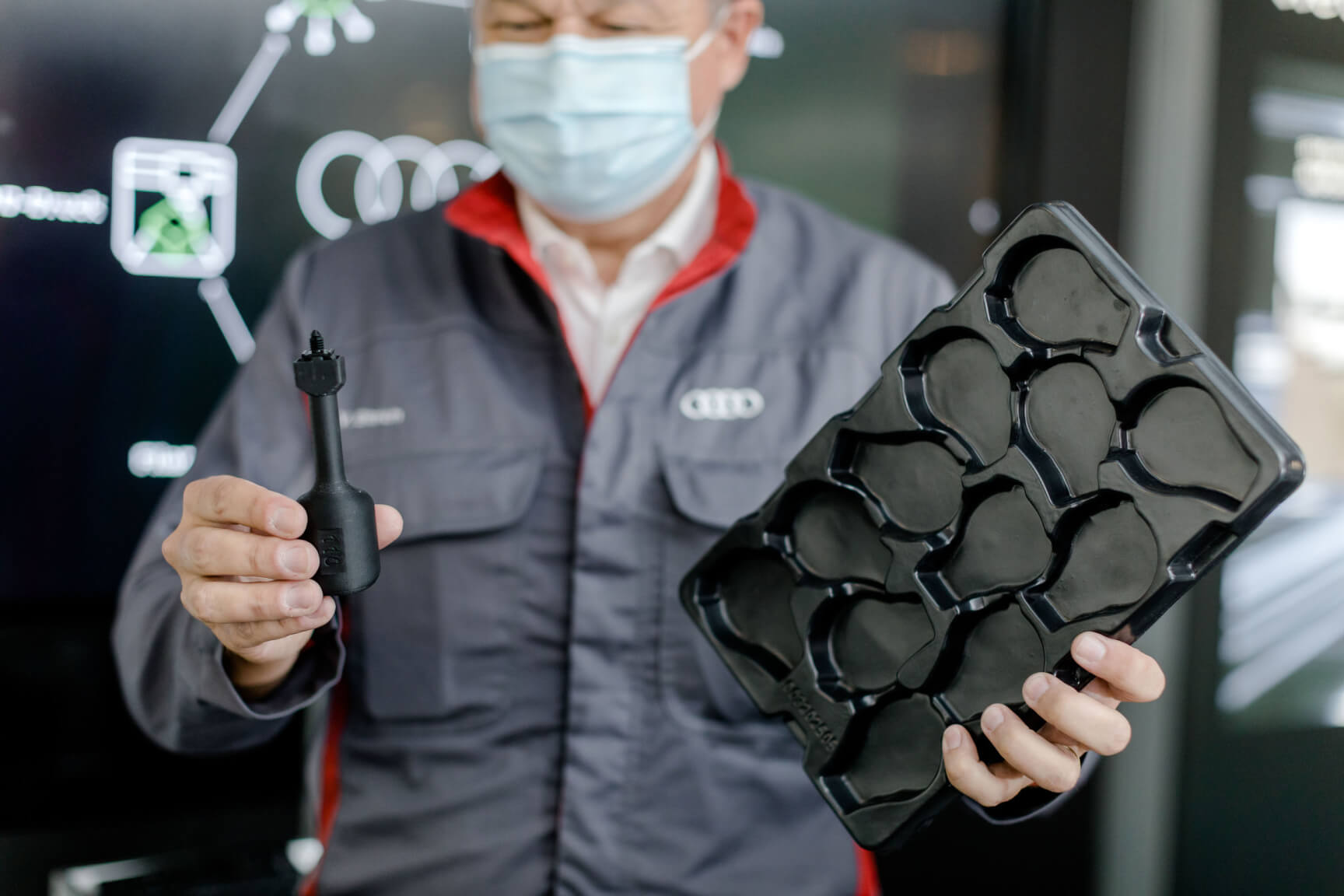 As part of its cross-site "Mission:Zero" environmental program, Audi is working to achieve net-zero carbon emissions at all of its sites by 2025, and this initiative of turning trash into 3D printed treasure is one way that they are going about it.
At the Audi site in Neckarsulm, they have been taking the packaging waste, shredding it into granulate, and drying it out. The dried granulate is then fed into the filament maker, which has been provided by Dutch start-up 3devo.
The filament has been used to print a variety of tools and assembly aids such as pushers (to assist with clip installation), or jigs for aligning the Audi logo to the vehicles on the production line.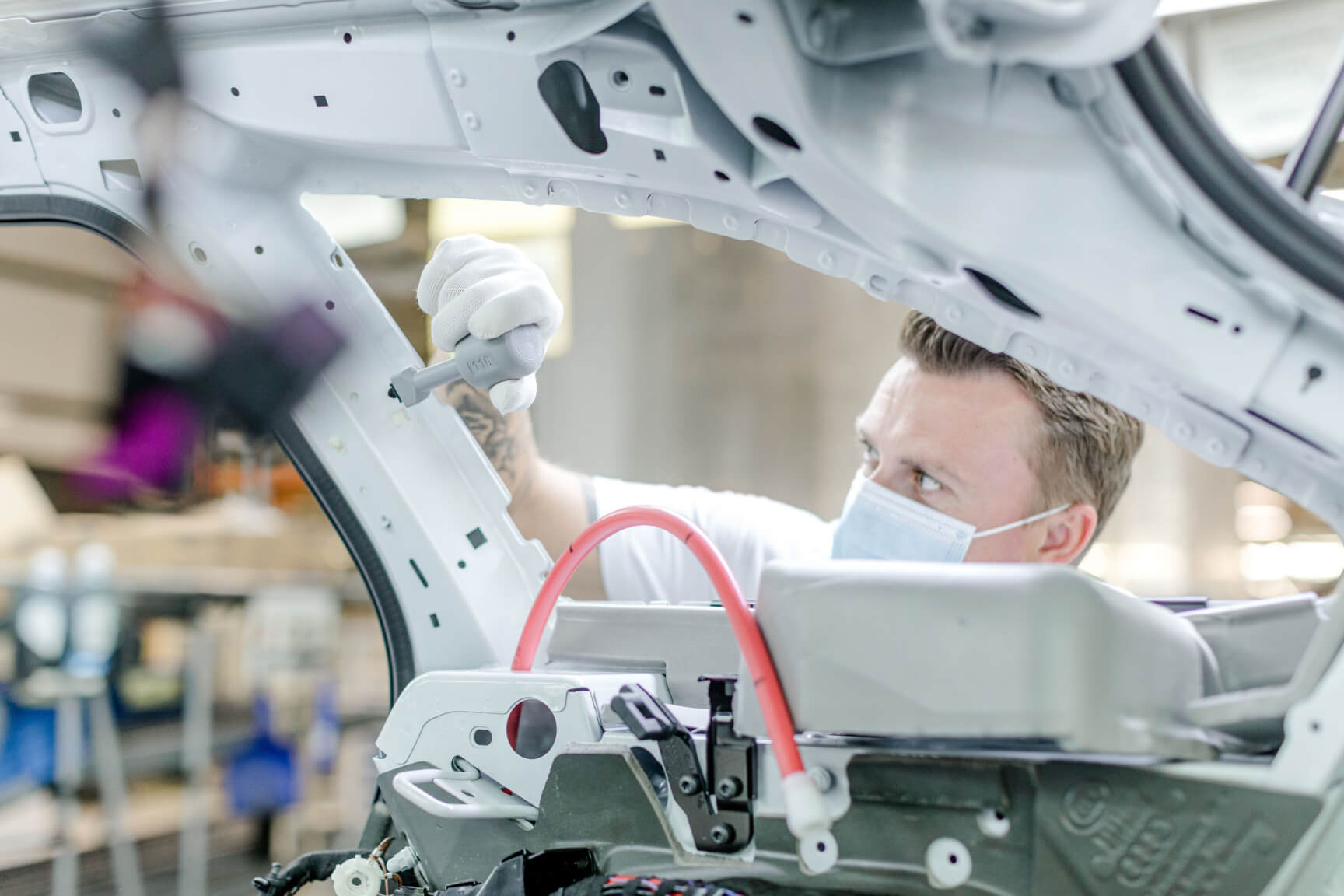 "Our goal was to create a material cycle that would allow us to recycle some of the mixed plastics that accumulate during the production of, say, an Audi A7," explains project manager Volker Eitrich.
"In this pilot project, we're not only focusing on speed, ergonomics, and safety, but also solidly on sustainability. The first major milestone was technical proof that the process is viable in a general sense – in other words, that we can produce printable filament from existing plastics."
The German automaker has also implemented a switch to 100% green energy as well as using a closed water cycle in their Neckarsulm factory, which will no doubt help the company hit their goal of net-zero emissions. Other in-house recycling efforts include the transformation of plastic into garbage bags (made on site) and also a closed-loop aluminium stamping process.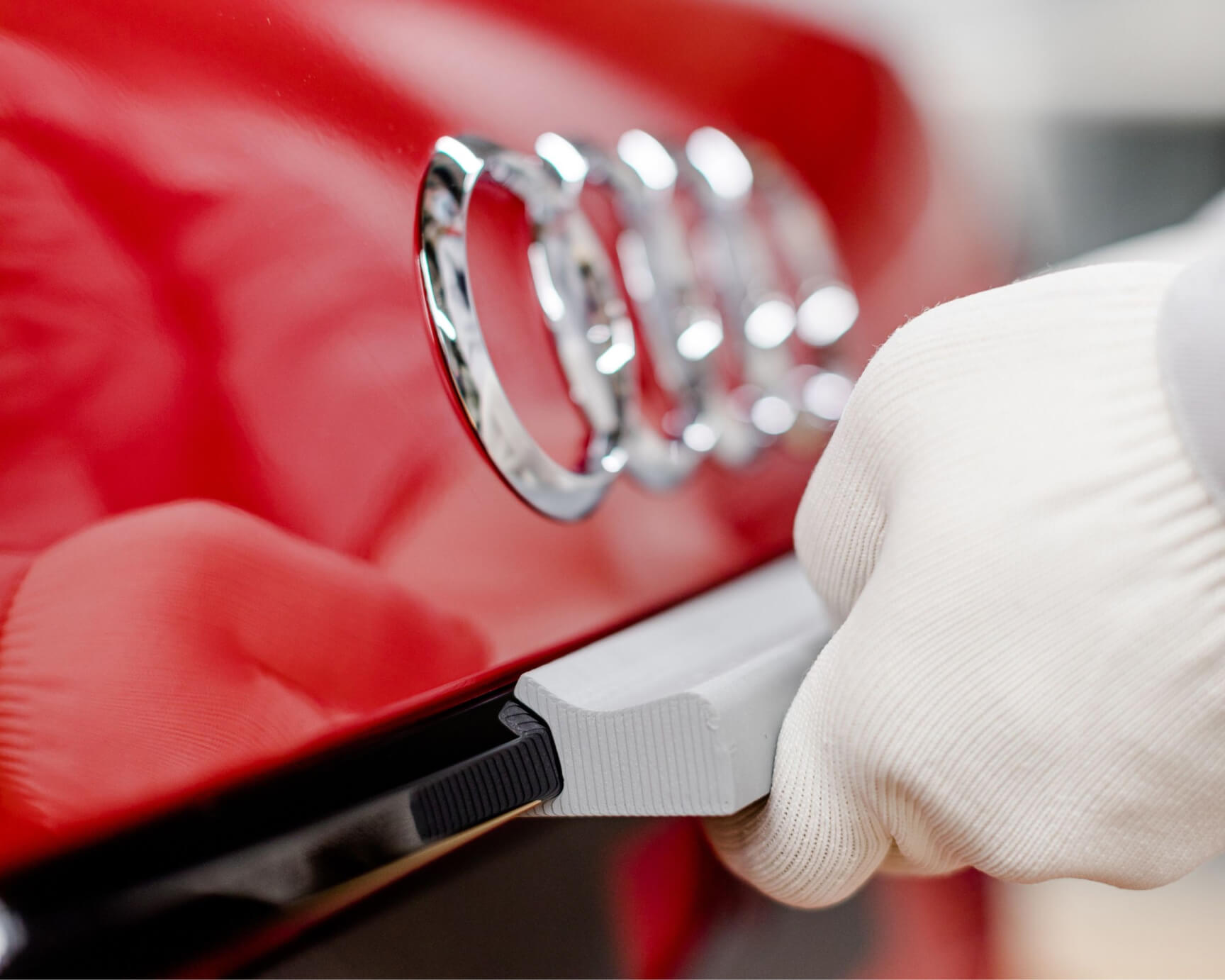 "The 3D filament printing pilot project is another example of how we are always developing new solutions to move closer, one step at a time, to our ultimate goal of achieving a completely sustainable automotive production process," said Achim Diehlmann of the Mission:Zero program and Head of Corporate Environmental Protection at the Neckarsulm site.
Audi are currently using over 160 different 3D printed tools and assembly aids at the site, and many have been used in the production of their Audi e-tron GT electric car already.