Use Case
Decathlon Embraces AM for R&D
It's no surprise that French sporting goods manufacturer Decathlon has been involved with 3D printing. Just this year it was widely publicized that a Decathlon snorkelling mask could be modified to create a ventilator mask with a simple 3D printed modification. Airbus was heavily involved in this project.
But it's not just the end-use products made by Decathlon that are receiving the AM treatment, because the sports giant has integrated AM technologies into their design workflow behind the scenes, allowing them to quickly innovate and try out new designs at a fraction of the time and cost previously allowed using traditional manufacturing.
In this article we will take a look at how Decathlon has been doing this.
Fishing Weight Sinkers
Decathlon have been making good use of their range of 3D Systems printers to accelerate product development and reduce time to market for their new products.
The product we are looking at is the weight sinker, which is used for adding weight when casting, as well as stabilizing the hook when fresh water carp fishing.
Decathlon were looking on expanding their range of fishing products, as they only had one similar product on offer in their stores. When they approached the mold maker to produce the new designs, the mold maker was unable to deliver the molds as required.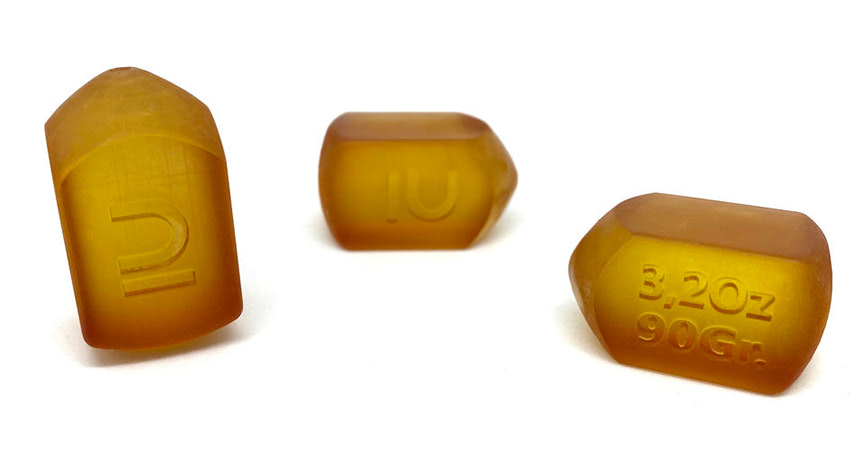 Typically the mold making workflow would mean that Decathlon would have had to wait for at least a month before receiving the mold had they opted to find an alternative supplier.
However, by using the Figure 4 Modular at the Decathlon ADDLAB, they were able to print master mold patterns capable of surviving the high temp/high pressure plastic molding process.
How high? 160˚C temperature and 18,000 kPA pressure, that's how high.
Needless to say, a sturdy plastic was required for this task, and they found it in the Figure 4 HI TEMP 300-AMB, which is a rigid, transparent and rigid plastic designed for ultra-high temperature environments.
The ADDLAB completed the prints and had them sent to the mold maker in just 2 days.
"That's the magic of in-house 3D printing," said Gautier Destrebecq, the team member at Decathlon who was responsible for the new designs. "I am less stressed in my design and am able to achieve goals that are impossible using a traditional approach."
About Figure 4 Modular
So what is the Figure 4 Modular exactly, and what other materials are available for those wishing to expand their rapid product development capabilities?
At its core is the non-contact membrane Digital Light Printing technology used for curing photopolymer resins to the desired shape.
The base configuration of Figure 4 Modular consists of a single printer (or "print engine") and a central controller.
Taking this core technology and scaling it up to customer requirements it is possible to add up to 24 print engines allowing users to churn out up to 10,000 parts per month.
This feat is managed largely through the Figure 4 Modular's ability for automated job management, queuing and material delivery.
These capabilities are ideal for serial production, particularly users wishing to replace their traditional molding and cast urethane processes (as seen in the fishing product).
Speaking of materials, each printer can run different materials and different jobs as part of a single high throughput line serving a multitude of parts being produced.
So if like Decathlon, you are dabbling with a new product line but don't wish to disrupt existing manufacturing efforts you might want to consider investing in a versatile modular system.
3D Systems Figure 4 Standalone
The Figure 4 Standalone is perfect for low-volume production and same-day prototyping with high accuracy and industrial-grade durability. Print parts and get results within hours instead of days.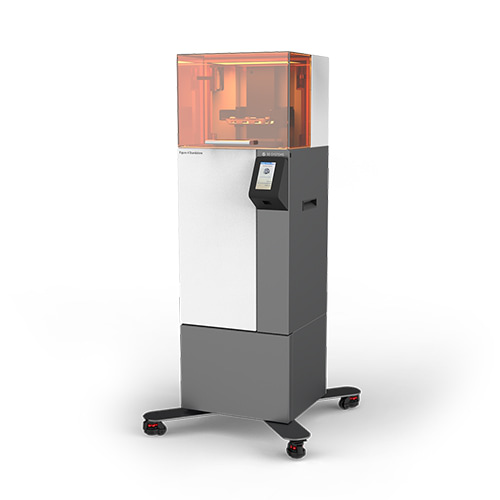 - Print 500 parts per month
- Industrial-grade materials
- Accurate
- Affordable
Elastomeric Parts, Medical Applications, Investment Casting, Mold Making, Production, Prototyping, Tooling
3D Systems Figure 4 Modular
The modular version of 3D Systems' Figure 4 is a scalable, semi-automated 3D production solution suitable for low to mid-volume production and bridge manufacturing. Print parts and get results within hours instead of days.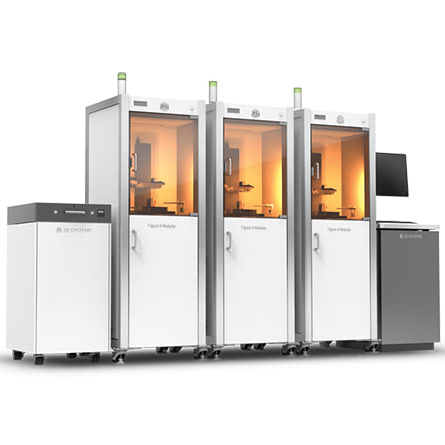 - Print 10,000 parts per month
- Add up to 24 printers to base unit controller & printer
- Automated job management and queuing
- Automated material delivery
- Centralized post-processing
- Industrial-grade materials
Elastomeric Parts, Medical Applications, Investment Casting, Mold Making, Production, Prototyping, Tooling
3D Systems Figure 4 Production
The Figure 4 Production is a fully-integrated digital manufacturing solution suitable for high volume production.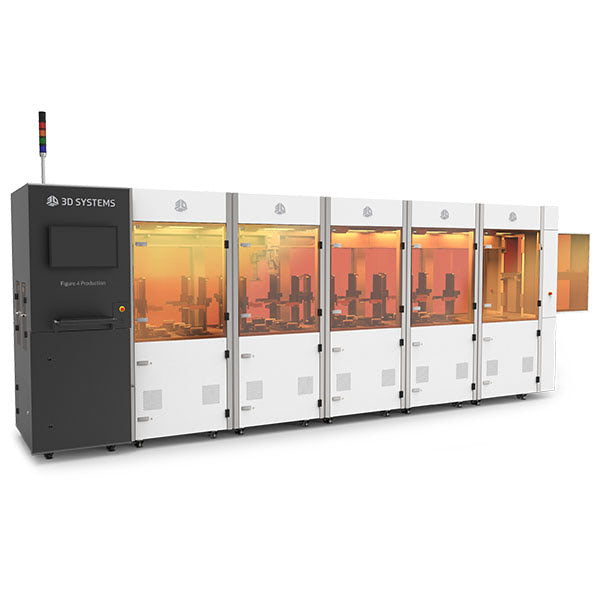 - Resin-based direct digital production system
- Fully-integrated solution
- Print > 100,000 parts per month
- Automated job management and queuing
- Automated material handling
- Integrated post-processing (washing, drying & curing)
- Industrial-grade materials
Elastomeric Parts, Medical Applications, Investment Casting, Mold Making, Production, Prototyping, Tooling