Use Case
WS Audiology: Hearing Aids
It is no secret that the hearing aid industry has been quick to adopt additive manufacturing technology for end use parts.
It is estimated that 99% of hearing aids manufactured are made with the use of additive manufacturing, and it's clear to see why.
If you wear off-the-shelf headphones, you may have noticed that they don't always fit so well. This is because ears are highly unique in terms of their geometry, and as a result there is no one-size-fits-all solution. This fact is even more important for users of hearing aids, who have to wear their devices throughout the day. For hearing aid wearers, a highly bespoke fitting is critical to comfort, and ultimately, quality of life.
Printing Rigid and Rubber Materials for Hearing Aids
Of course, not every additive manufacturing solution is ideal for this application. There are questions of surface finish, hygiene and other considerations that narrow the choice of process to just a few options.
By far the most optimum solution comes in the form of resin printing, which offers the best combination of material choice, resolution, finish and high print speeds that makes it viable for industrial scale print runs.
3D Systems has been instrumental in bringing hearing aid printing to customers thanks to their rapid Figure 4 system and portfolio of resin materials.
One such company making use of 3D Systems' solutions is WS Audiology, a company specialising in hearing aid manufacturing with headquarters in both Denmark and Singapore.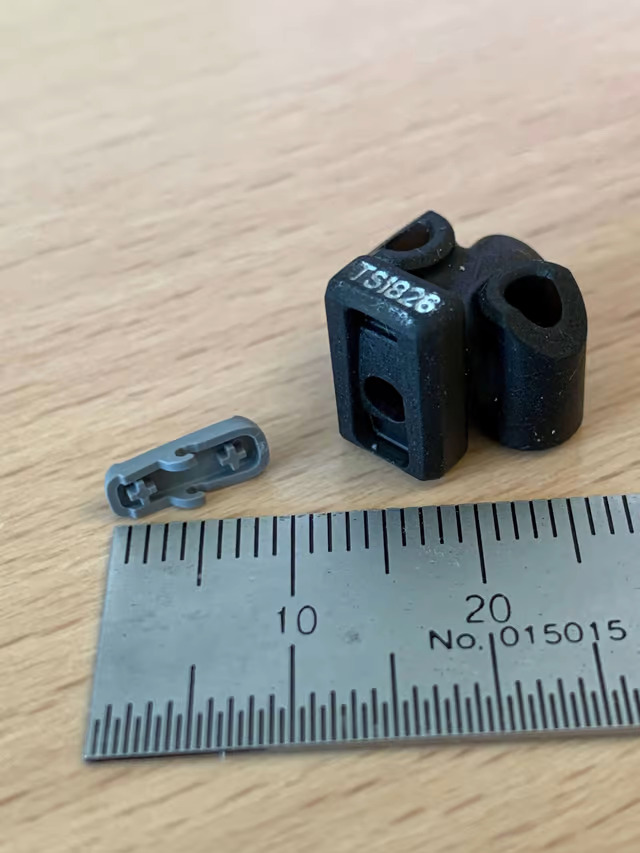 Mixed Materials
Hearing aids feature a combination of soft and hard plastics/rubbers. The hard plastics form the structure and electronics enclosure and the soft parts tend to be the pieces in contact with the ear. For production parts the company uses resin printed plastics for the hearing aid shells,
Hearing aids by definition must be fairly small in order to fit in the ear, and so consequently there are smaller components inside that are both difficult to manufacture and difficult to handle. From a Design for Assembly perspective, the handling of small fiddly parts forms a fairly substantial cost penalty in manufacturing and assembly.
For this reason WS Audiology not only utilizes the 3D Systems Figure 4 solution for making production parts, but they also use it for production of tooling for the hearing devices. These tools include plastic grippers which are used for manipulating the injection molded components.
For production tooling parts, WS Audiology makes use of Figure 4 PRO-BLK 10 and Figure 4 RUBBER-65A materials.
Figure 4 PRO-BLK 10 is a production-grade rigid material, and Figure 4 RUBBER-65A is a mid-tear strength, production-grade rubber with Shore 65A hardness and a high elongation at break. The rubber material helps to move parts around without damaging the small pieces, which would be affected with traditional metal grippers.
The current production volume today is about 200 grippers, 100 jigs and fixtures, and 500+ prototypes per year, so we make good use of our investment. Henry Frederiksen, Tool Designer at WS Audiology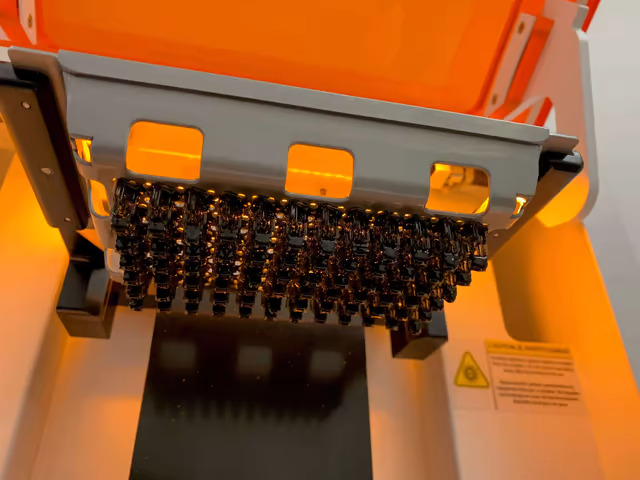 WS Audiology uses the Figure 4 Standalone, an affordable and versatile solution that offers speed, quality, and accuracy with industrial-grade durability, service, and support, as well as quick material changeovers for enhanced application versatility.
Thanks to the Figure 4 Standalone, WS Audiology can achieve faster access to parts (available in 1-2 days), soft-grip handling to replace damaging metal grips and unparalleled high production volume.
3D Systems Figure 4 Standalone
The Figure 4 Standalone is perfect for low-volume production and same-day prototyping with high accuracy and industrial-grade durability. Print parts and get results within hours instead of days.
View Details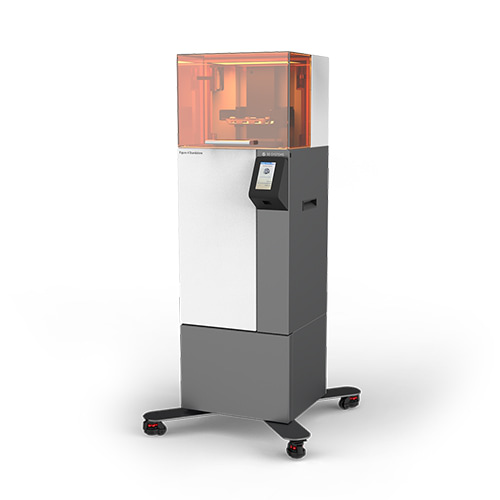 - Print 500 parts per month
- Industrial-grade materials
- Accurate
- Affordable
Elastomeric Parts, Medical Applications, Investment Casting, Mold Making, Production, Prototyping, Tooling
Figure 4 RUBBER-65A BLK
High elongation at break
Figure 4 RUBBER-65A BLK is a mid-tear strength, high elongation at break and Shore 65A hardness material.
This material is fine-tuned for use with 3D Systems' Figure 4 printers.
View Details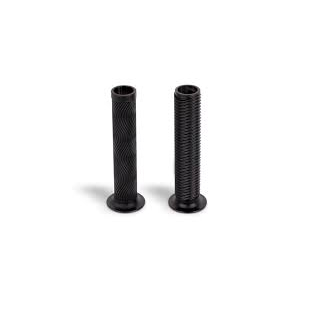 - Long-term stability
- Excellent compression set
- UL94 HB flammability test standards
- Low cost and low hazard cleaning
- Engineered for long term environmental stability
Bumpers, Dampers, Grips, Gaskets, Sealings
Figure 4 RUBBER-BLK 10
High tear strength
Figure 4 RUBBER-BLK 10 is a high tear strength, malleable material for hard rubber-like parts.
This material is fine-tuned for use with 3D Systems' Figure 4 printers.
View Details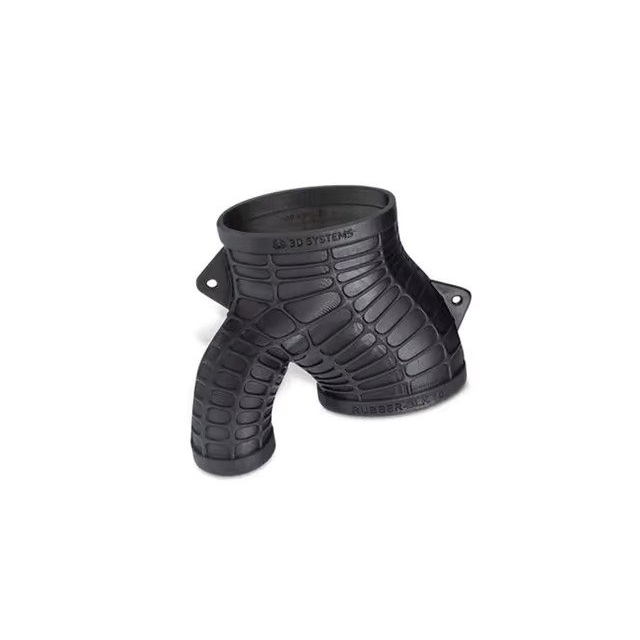 - Exceptional surface finish
- Very tough material
- Great for soft touch applications
- Engineered for long term environmental stability
Bumpers, Couplings, Grips, Overmoldings